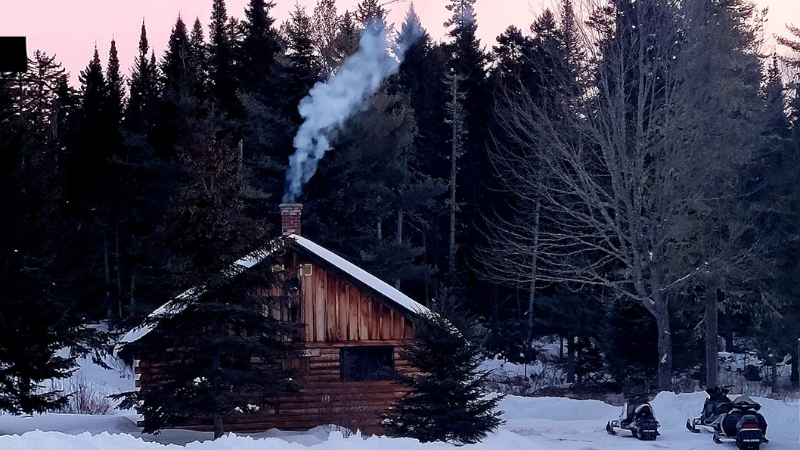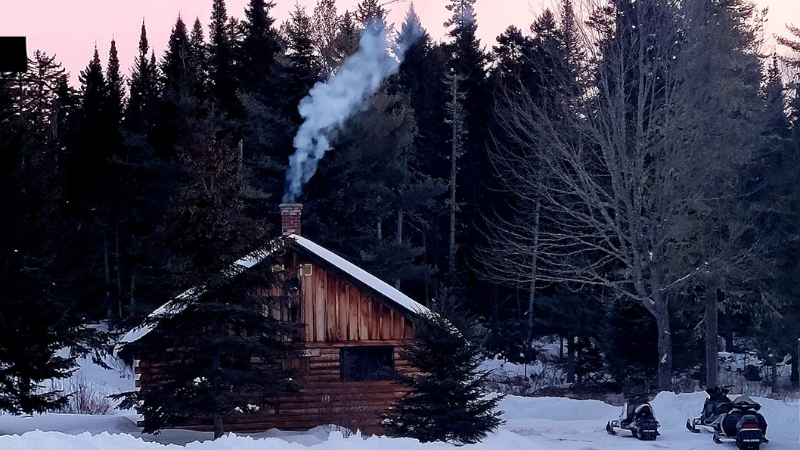 The Ultimate Cabin Fever Reliever
If you're feeling the winter blues and need an escape, look no further than Aroostook County! This winter paradise offers a host of activities that are sure to help you beat cabin fever. From Caribou to Presque Isle and stops in between, we've got your winter getaway covered.
Things to Do
Winter lasts a little longer in the Crown of Maine, and there's no shortage of snow-themed activities. A great place to start is the slopes at Quoggy Jo Ski Center in Presque Isle or BigRock Mountain in Mars Hill for skiing and snowboarding. Both spots offer challenging terrain for all levels of skiers and boarders. You can take lessons, rent equipment, and enjoy the thrilling slopes from green circles to black diamonds. Bonus: BigRock features a tubing park and tube lift, perfect for fast family thrills.
Are you looking for even bigger thrills? With nearly 2,300 miles of groomed snowmobile trails, The County is the premier spot for any snowmobile enthusiast. Houlton Power Sports in Houlton, The Sled Shop Inc. in Presque Isle, and Mike and Son's in Fort Kent provide snowmobile rentals from experts in the sport.
If you'd rather take in the scenery at a slower pace, try snowshoeing or Nordic Skiing at the Nordic Heritage Center in Presque Isle. With several trails to choose from, you can take in the breathtaking views that Aroostook County has to offer at your own pace. If you keep your eyes open, you might spot some of Aroostook County's most famous residents – the snowshoe hares!
Finally, the nightlife is a little different up North. When the temperatures are cold and the days are shorter, the Aurora Borealis (the Northern Lights) views are unmatched.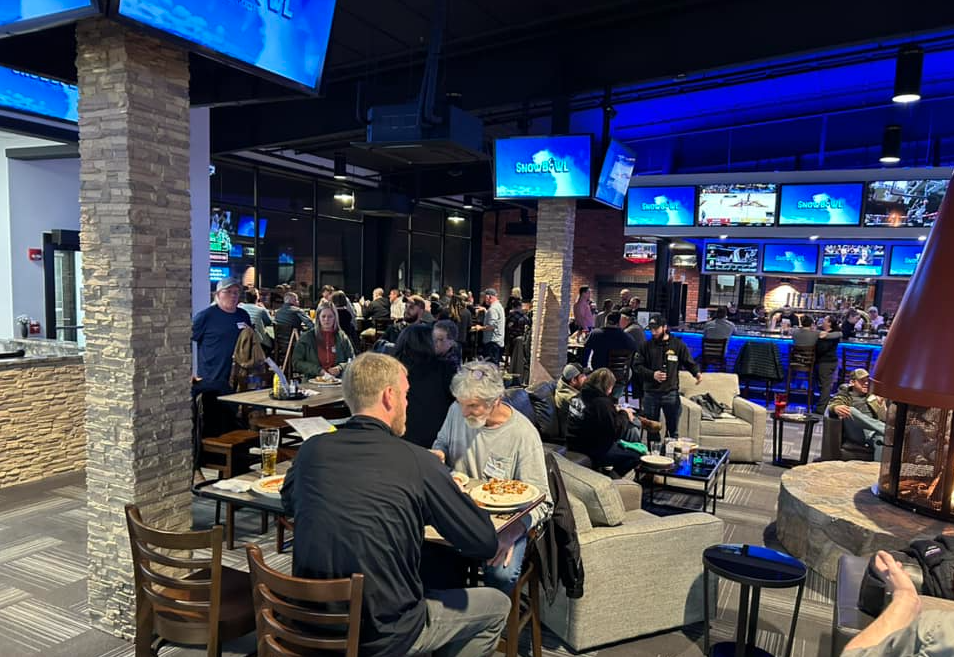 Where to Eat
If you're looking for a delicious bite to eat while you're in Aroostook County, you'll find something to satisfy your cravings. Our eateries feature fresh local ingredients and home-cooked favorites like ployes and poutine.
Hankering for some authentic Mexican food? Head over to Mainely Mexican in Presque Isle. Try their must-have smoked brisket chimichangas and fresh Pico De Gallo or grab a friend and share an order of loaded nachos.
The Rendezvous Restaurant is bringing back a famous County tradition from the famed Loring Airforce Base. This brand-new restaurant features a bowling alley and the biggest TV in Maine. Located right on the snowmobile trail it caters to the sledders and families enjoy the large arcade. The large menu and beer variety reflects to the original Rendezvous and features the same recipe made by the same chef - almost 15 years later.
If you're craving something a little more upscale, try the celebrated Vault Restaurant in Houlton. This restaurant serves up succulent steaks, mouthwatering seafood dishes, and freshly prepared salads. Be sure to order the Tiramisu for dessert.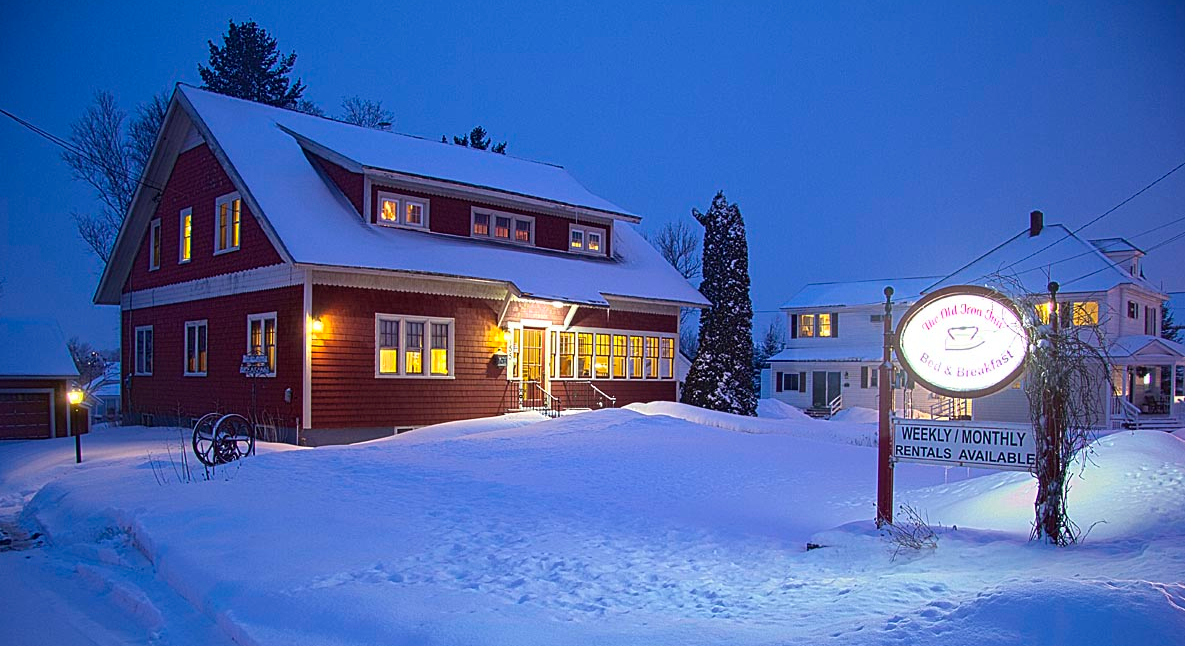 Where to Stay
There are plenty of options for a place to stay in Aroostook County. Aside from the assorted chain hotels, The County has unique accommodations perfect for a weekend adventure.
If you're looking for a remote yet luxurious experience, check out the Inn of Acadia in Madawaska. They offer large deluxe suites, including spa-like bathrooms and premium bedding. They also have great views and an on-site restaurant.
For a more rustic experience, consider Lakeside Lodge in Sinclair. Besides the generously sized two-bedroom suits, the lodge provides on-site snowmobile and equipment rentals for guests.
The Old Iron Inn Bed and Breakfast in Caribou is the perfect place to recharge on your weekend away. The rich history is present in every detail, including the collection of antique irons and quaint furnishings. Traditional Maine hospitality is alive and well here, and you can look forward to a home-cooked breakfast, friendly hosts, and comfortable rooms.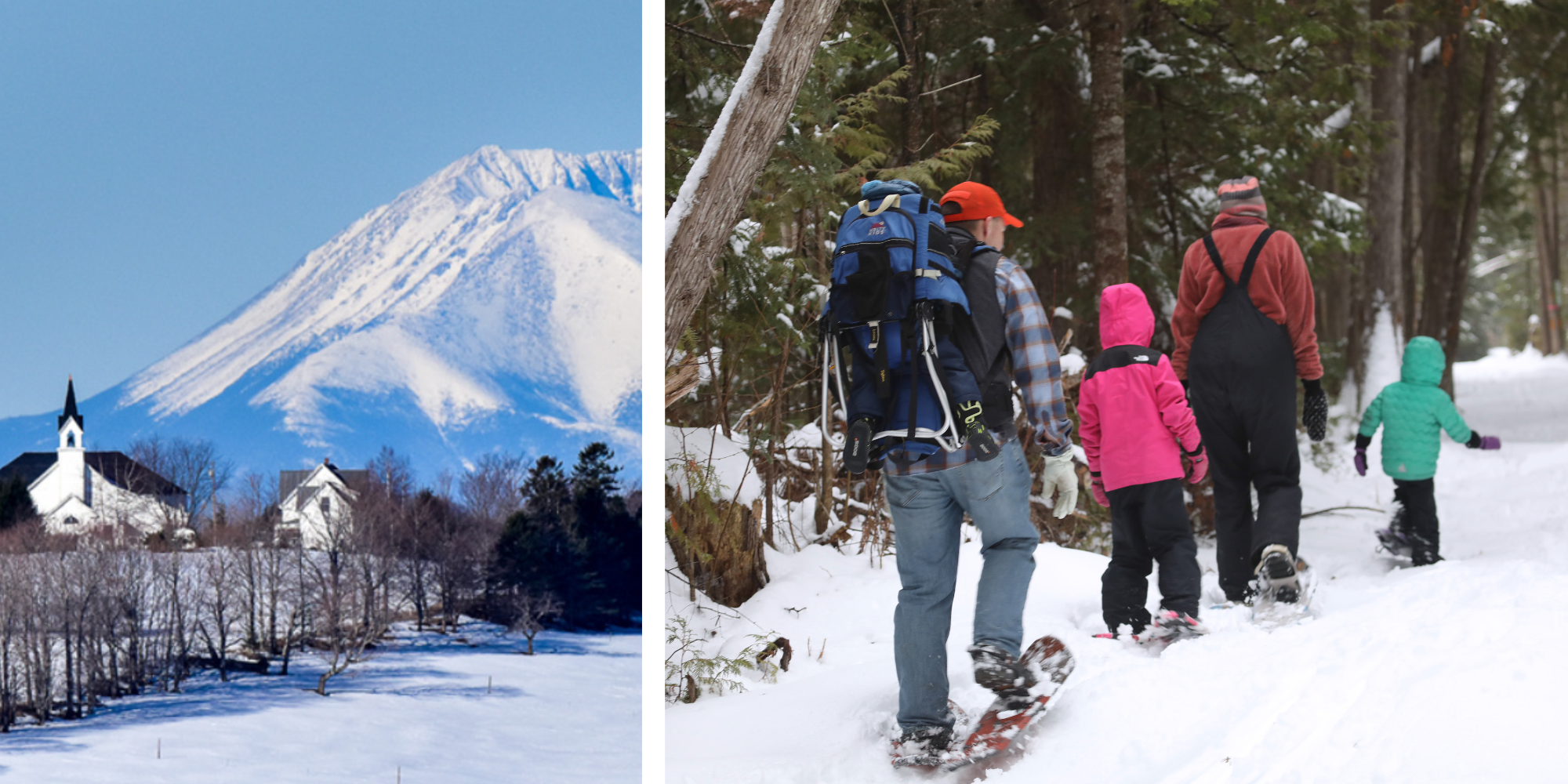 Visit Often
With so many activities, restaurants, and unique accommodations, one trip to the county is never enough. No matter how you choose to spend your time in Aroostook County this winter, you can be sure that it will be an adventure to remember. So why not beat the cabin fever and plan a trip north? You won't regret it!
---