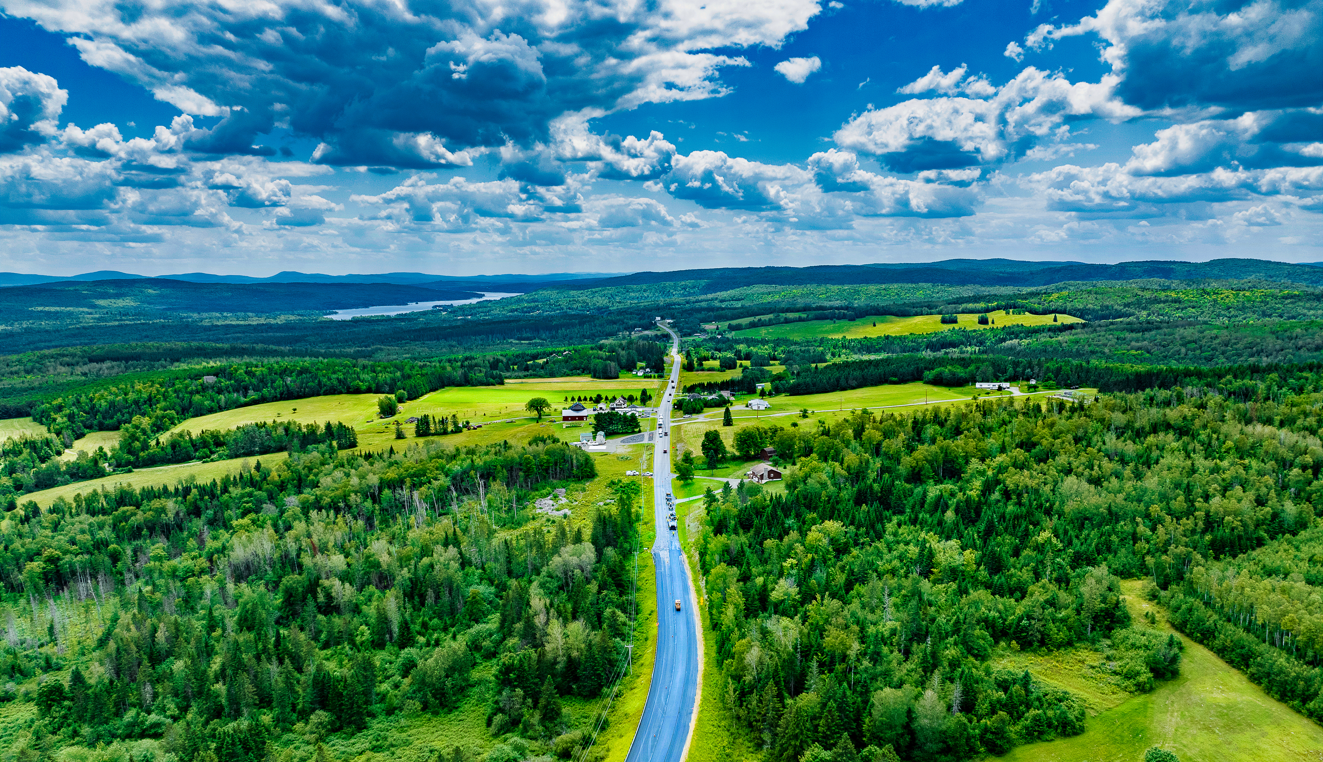 Photo Credit: Aroostook Unmanned Aerial Services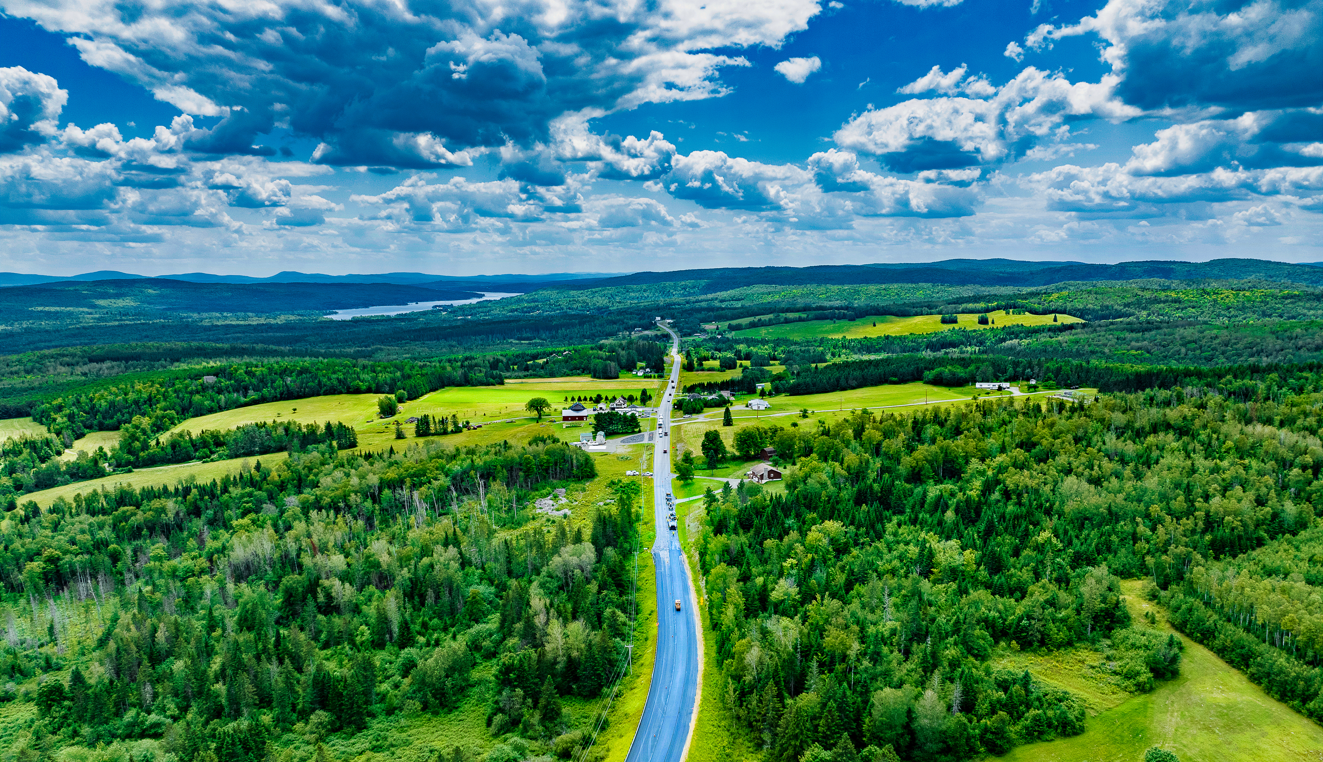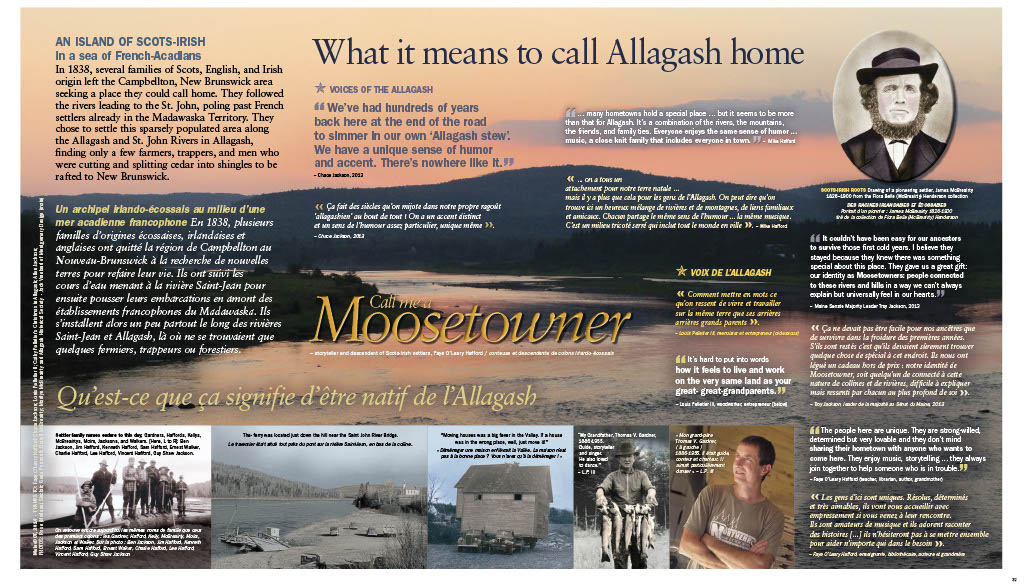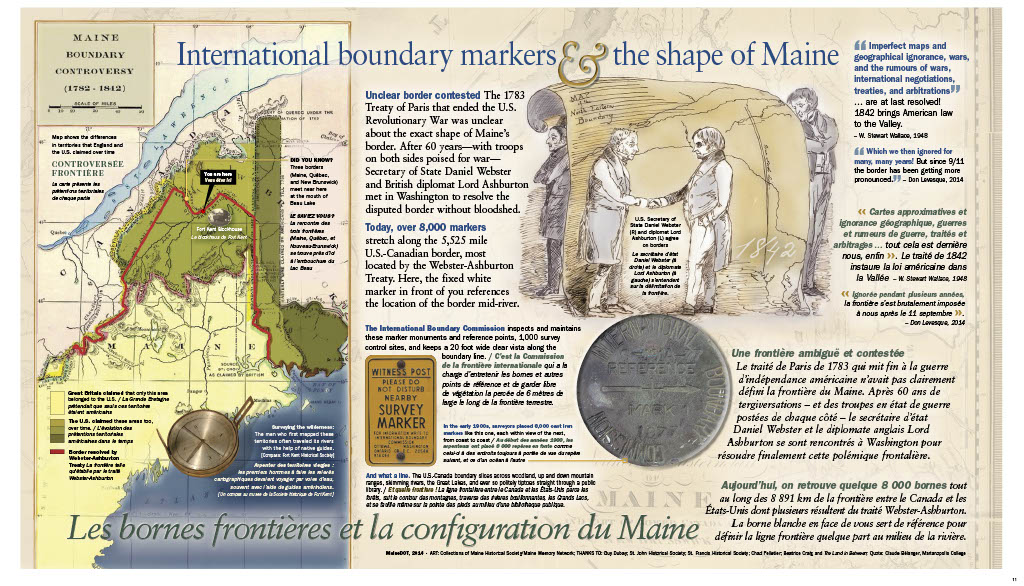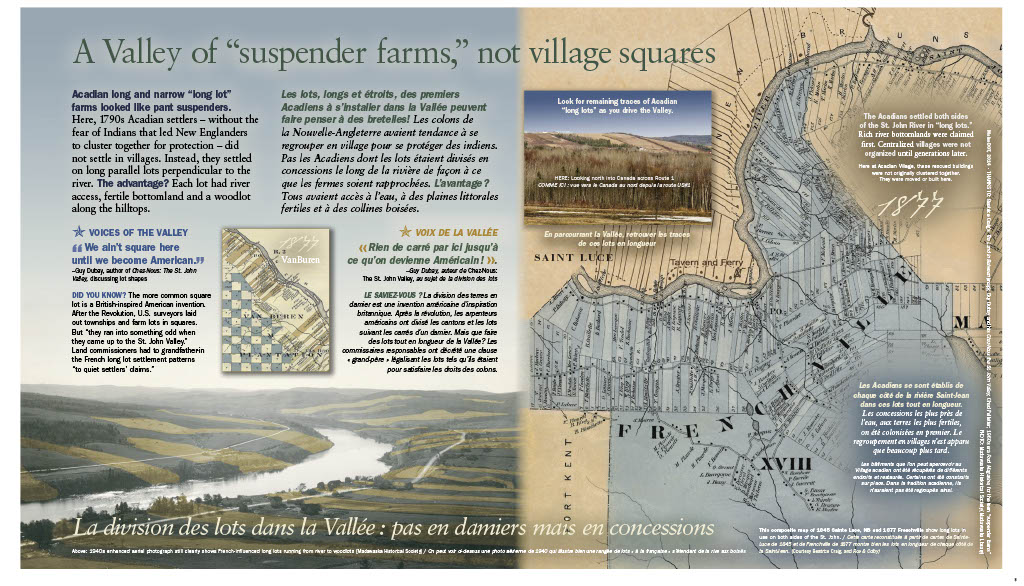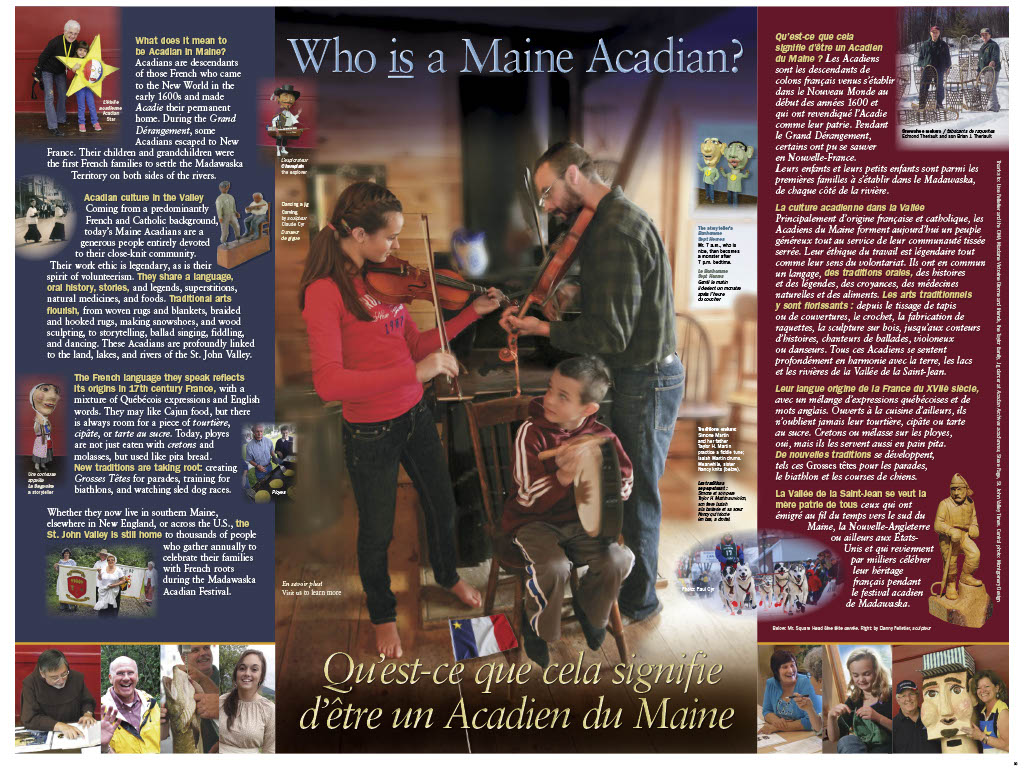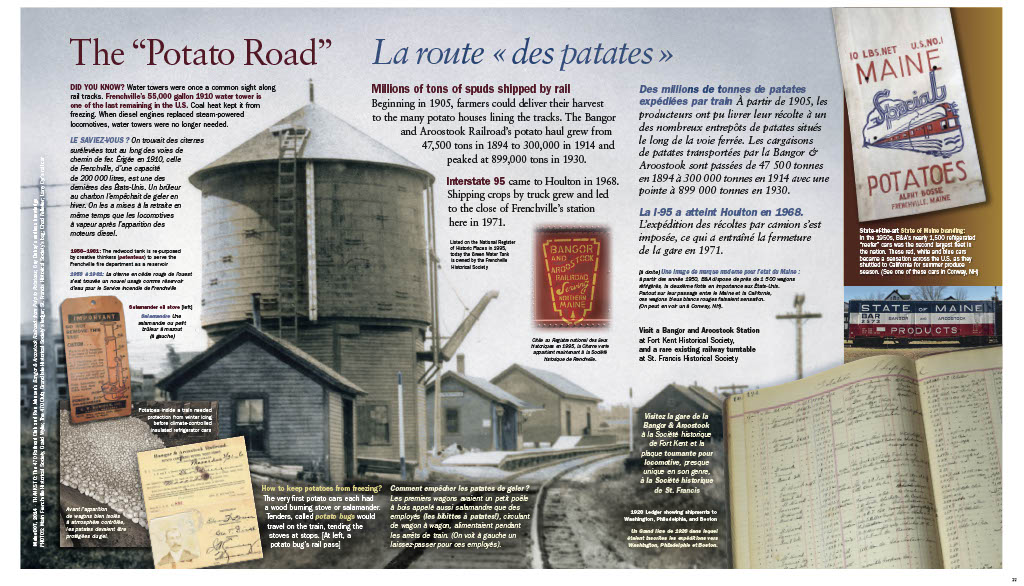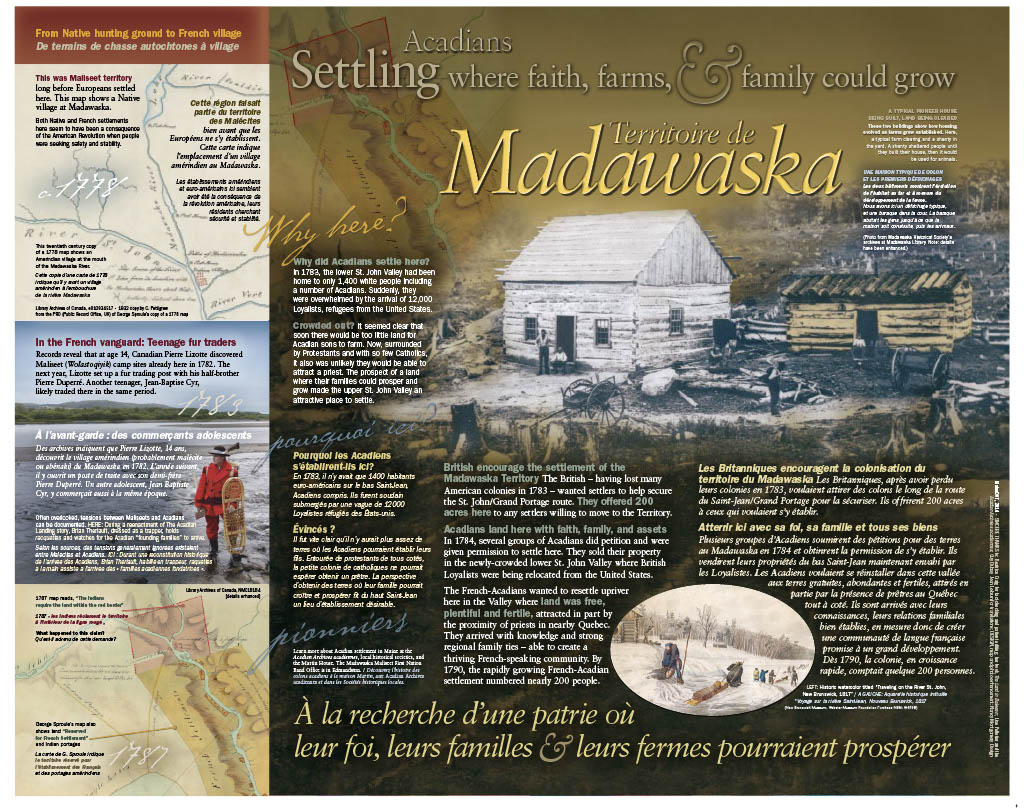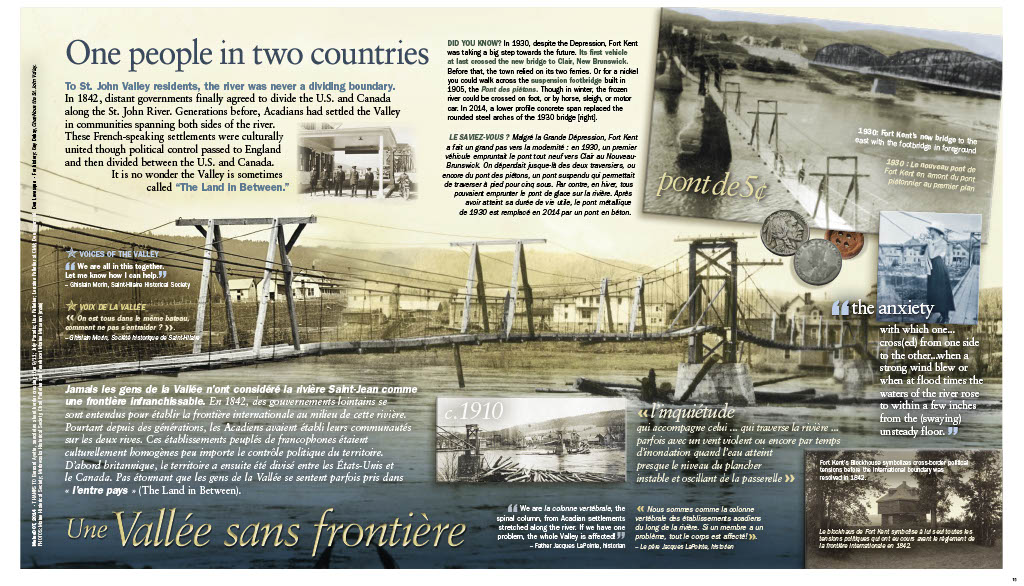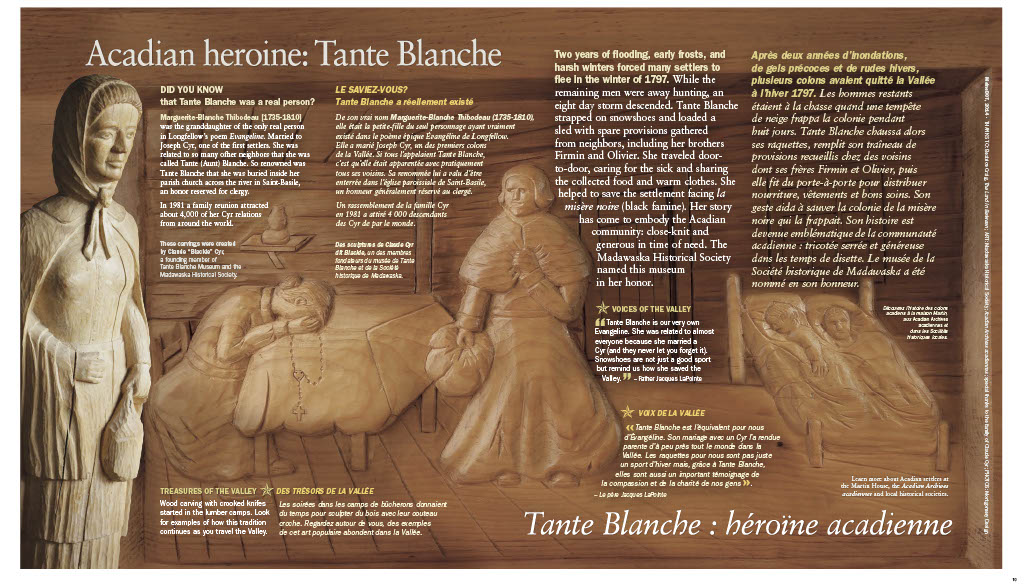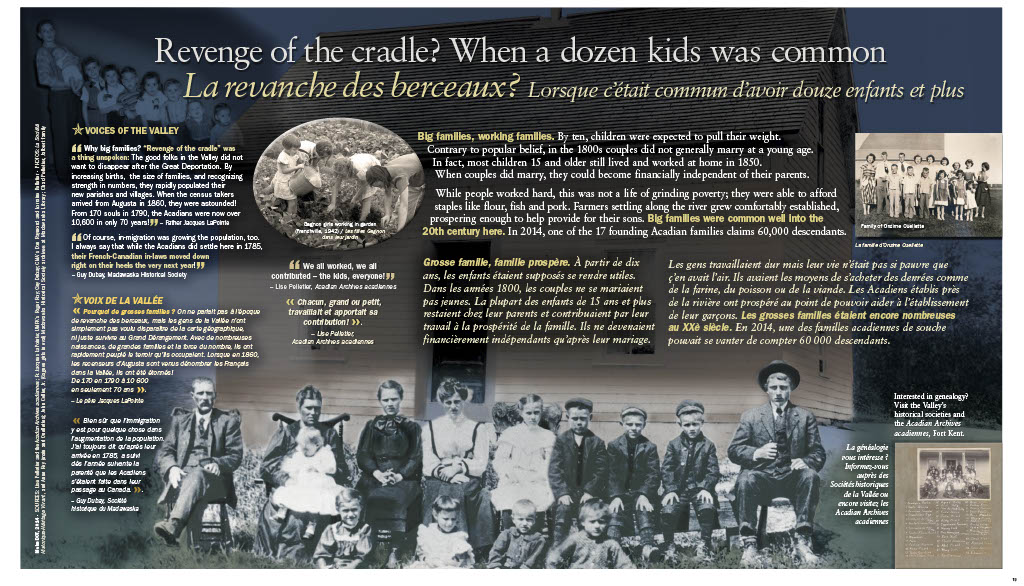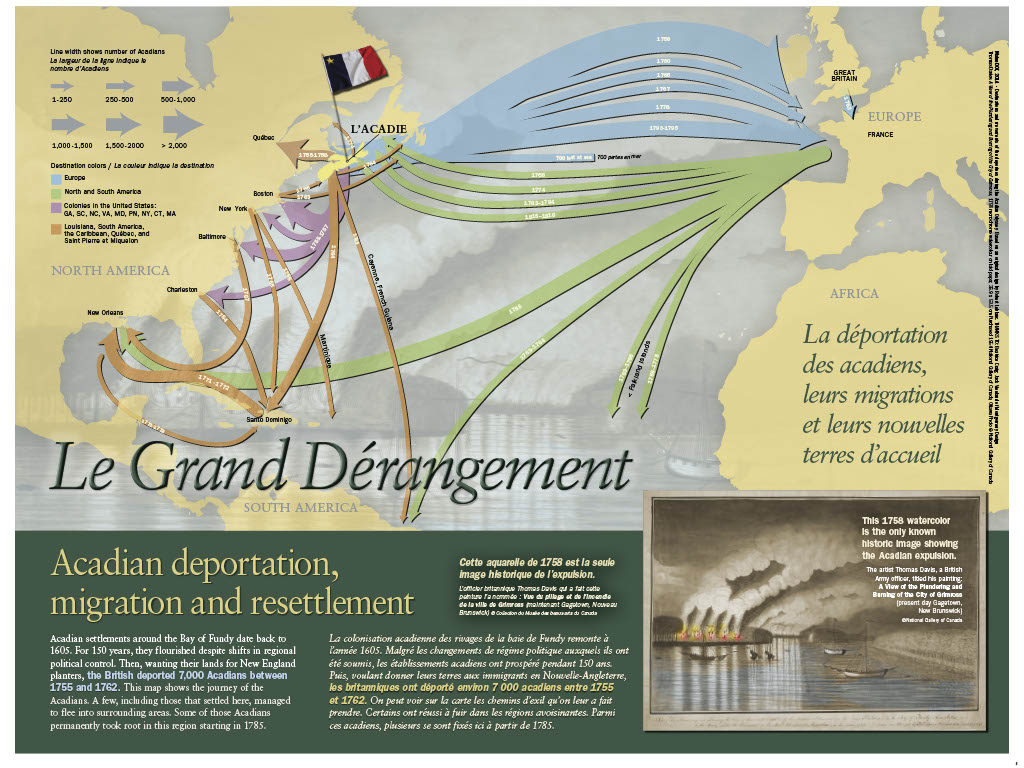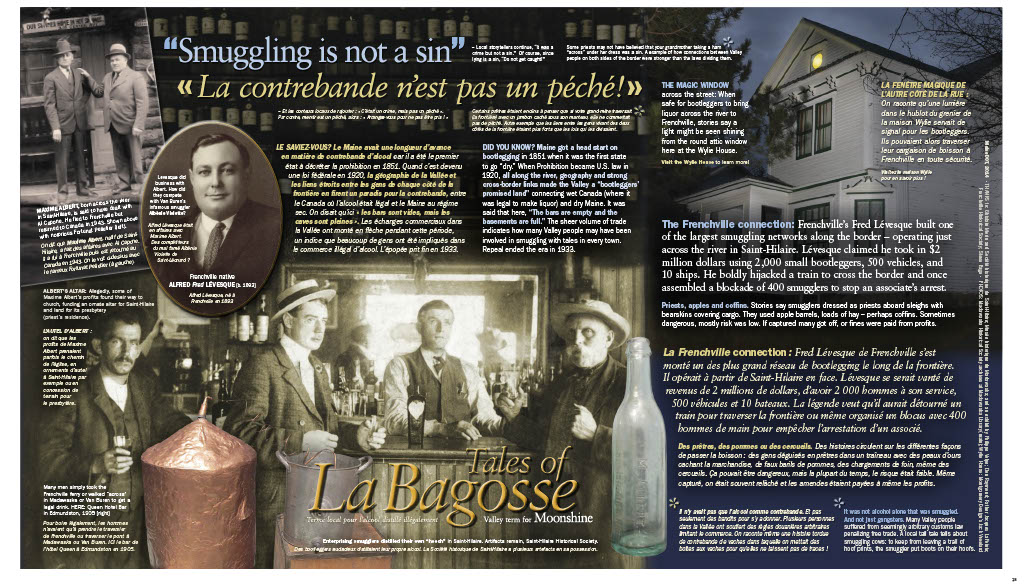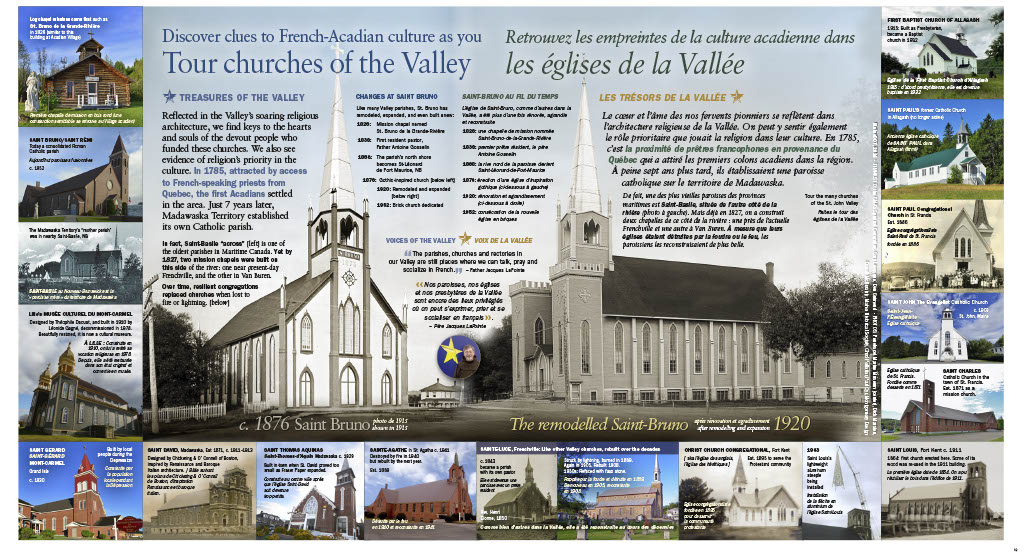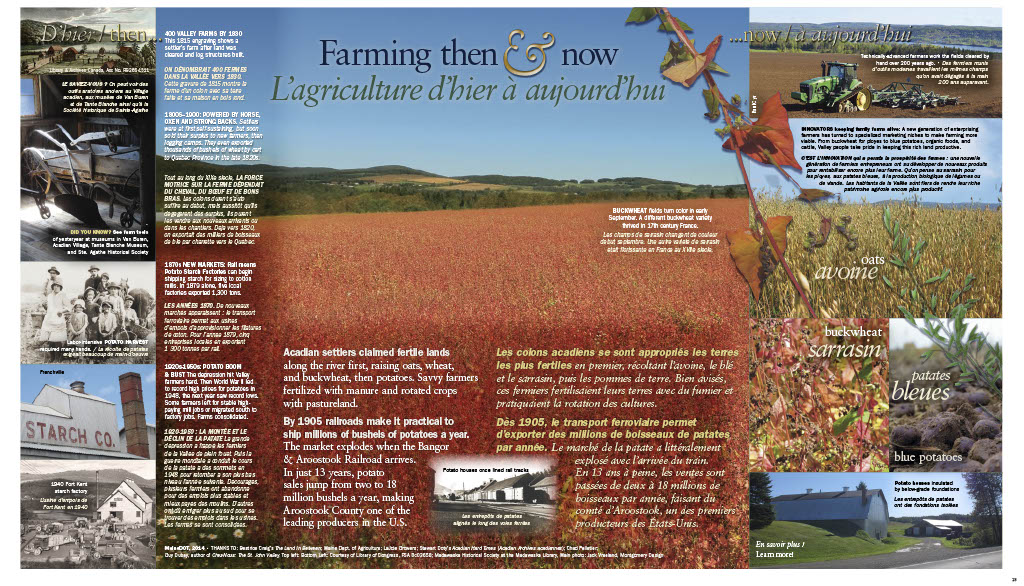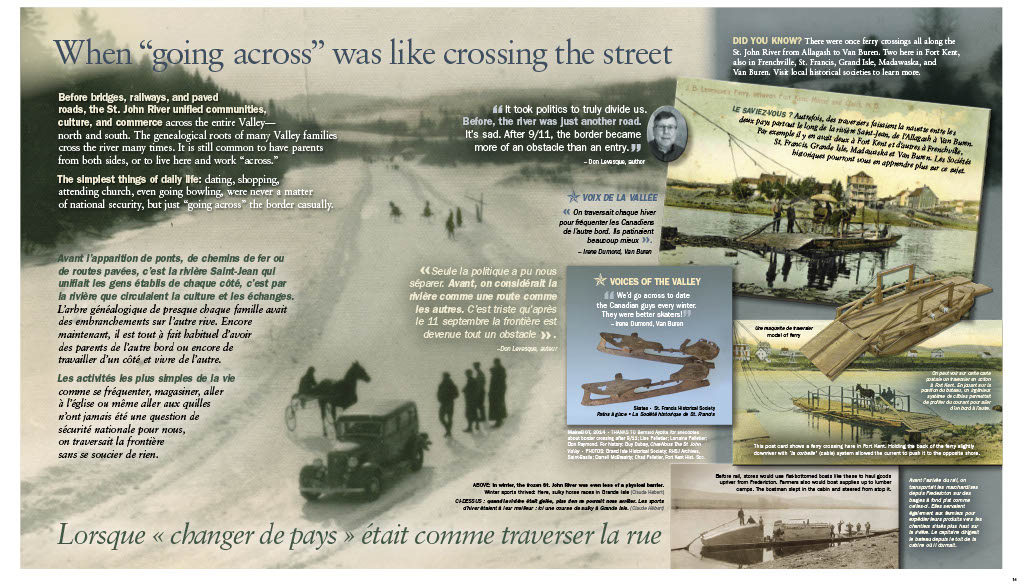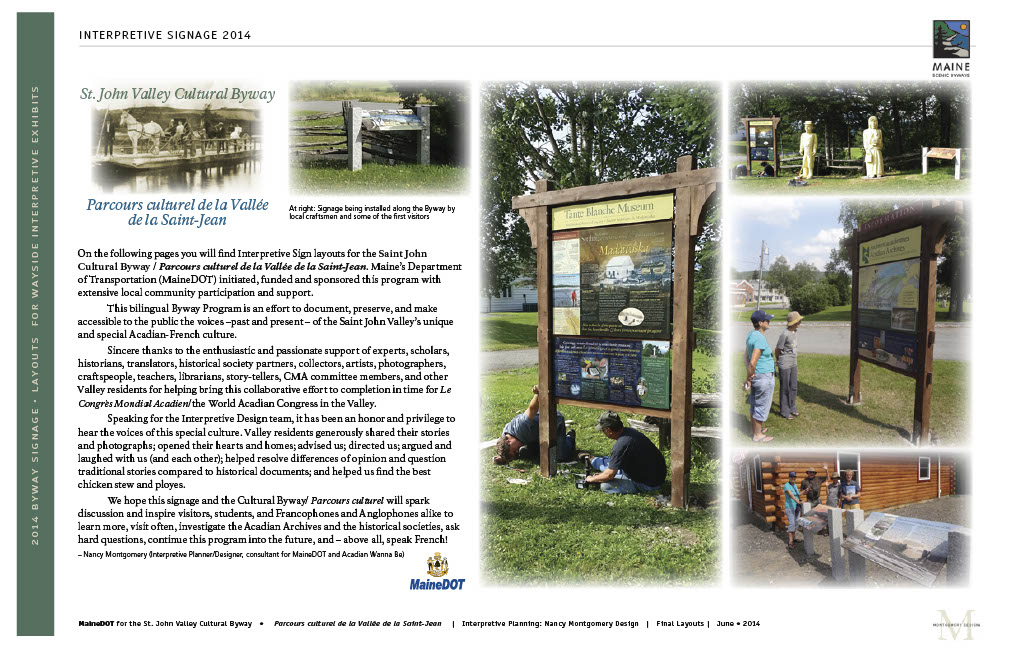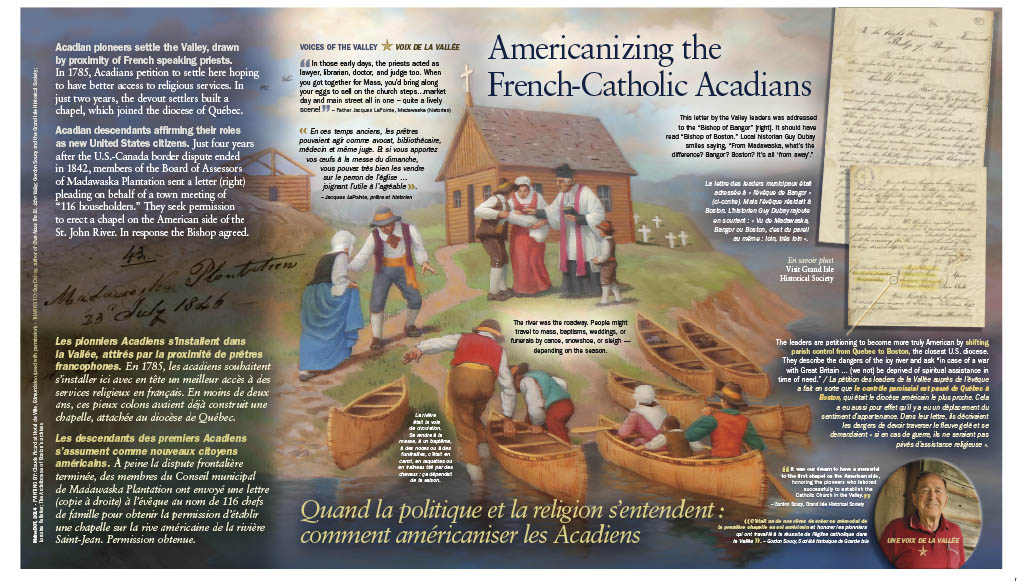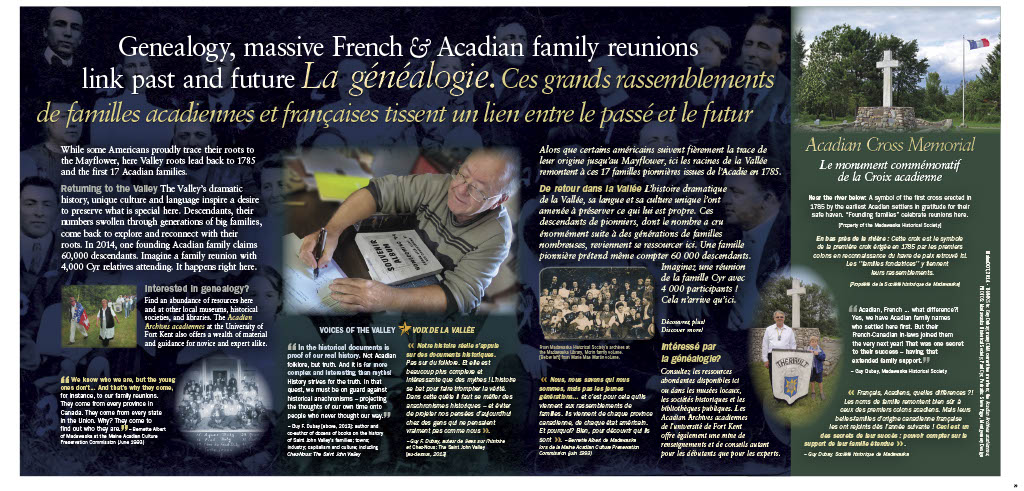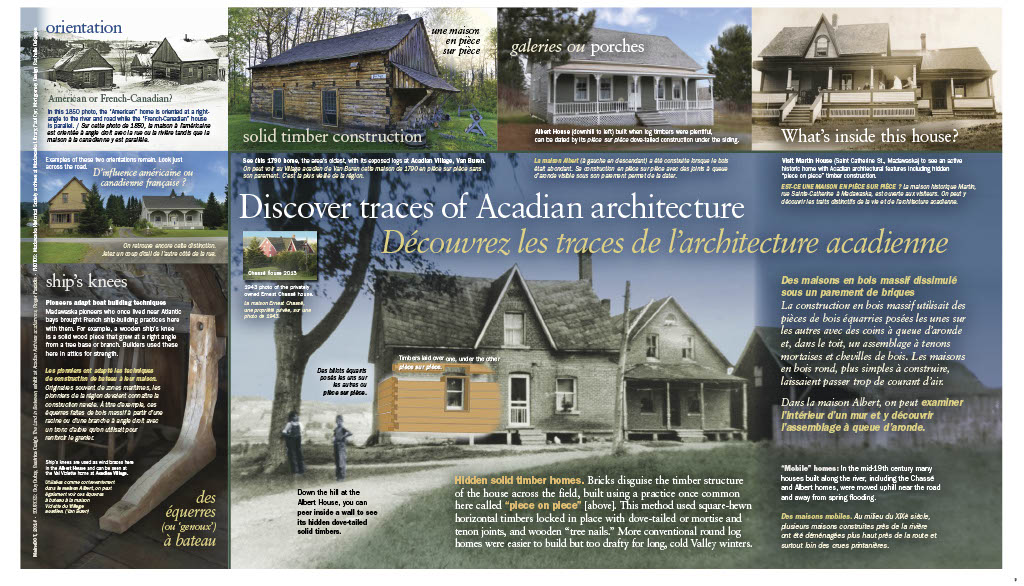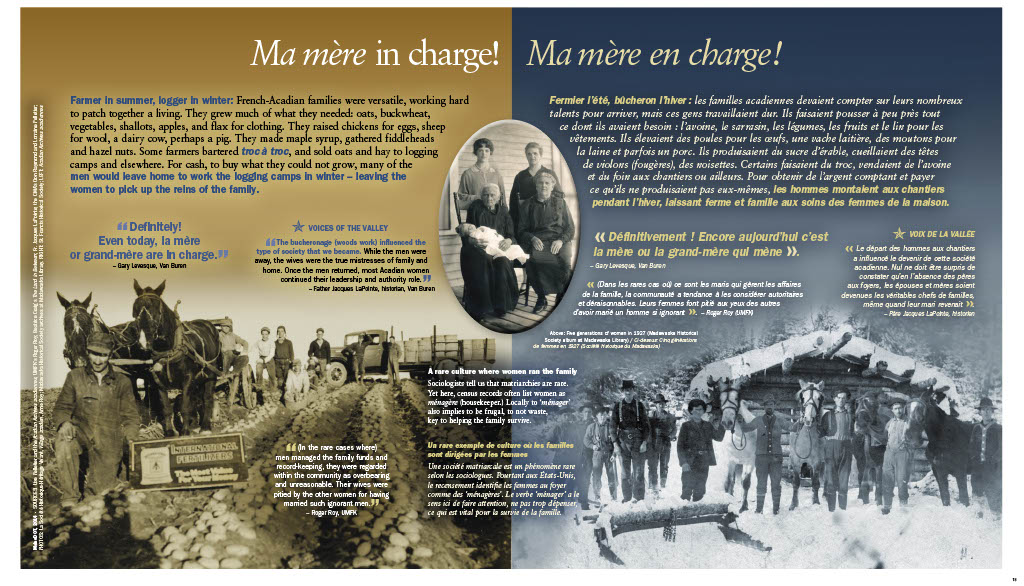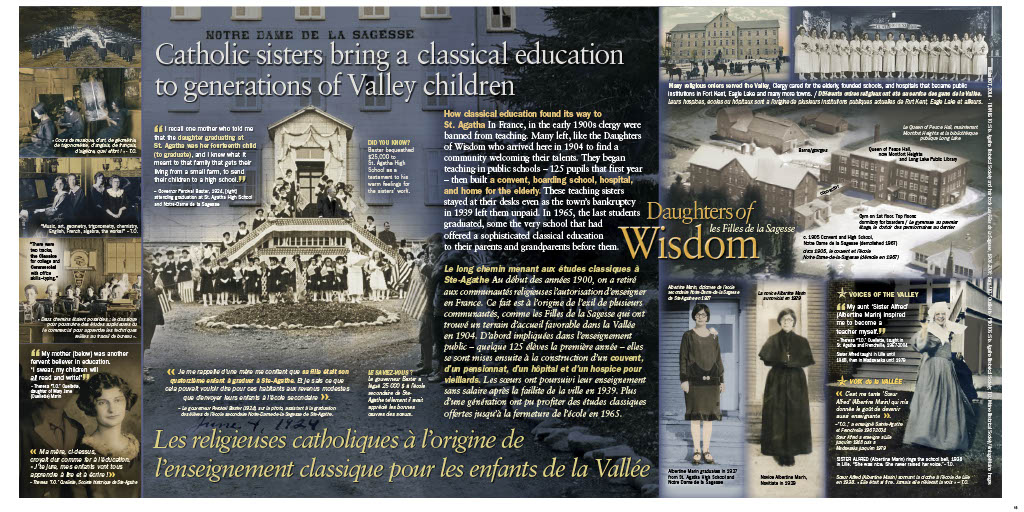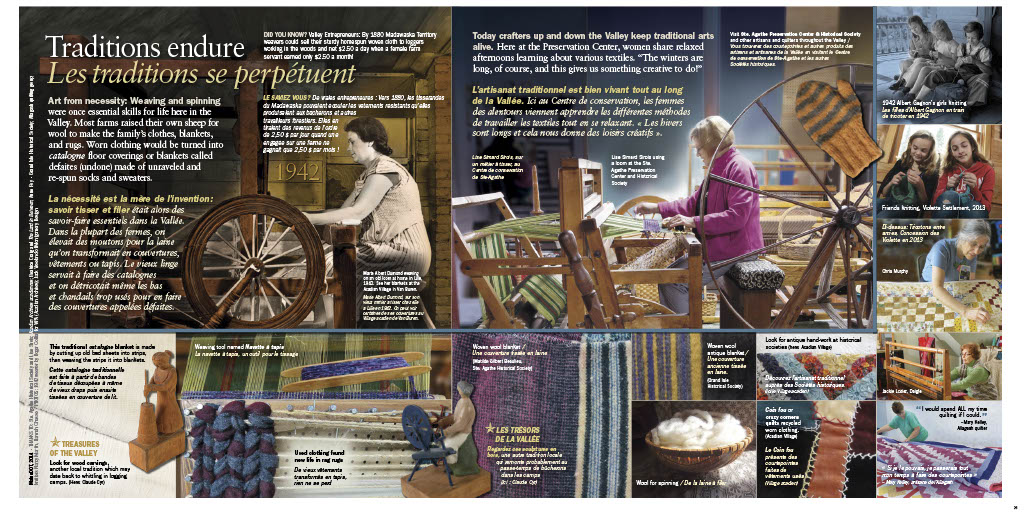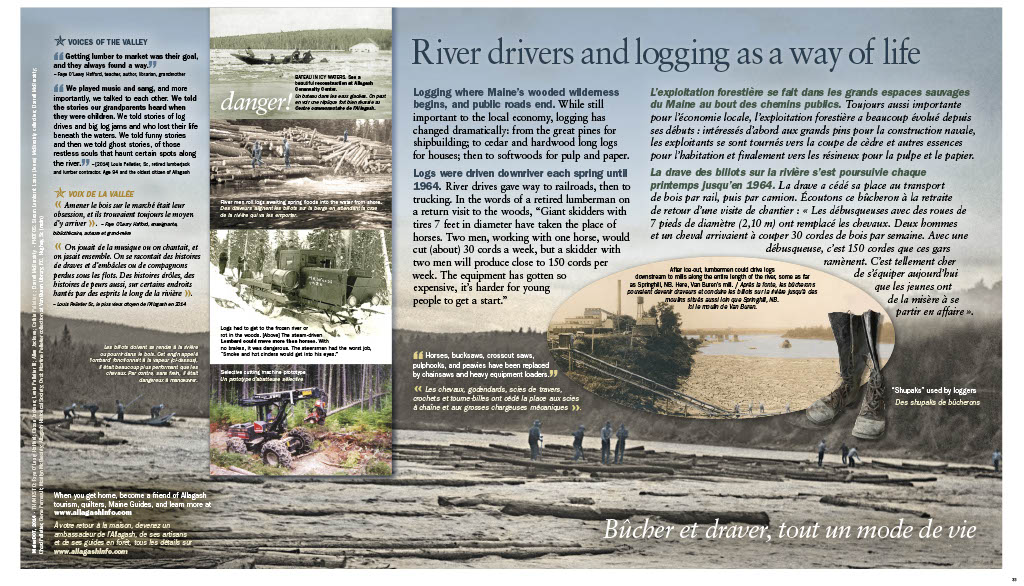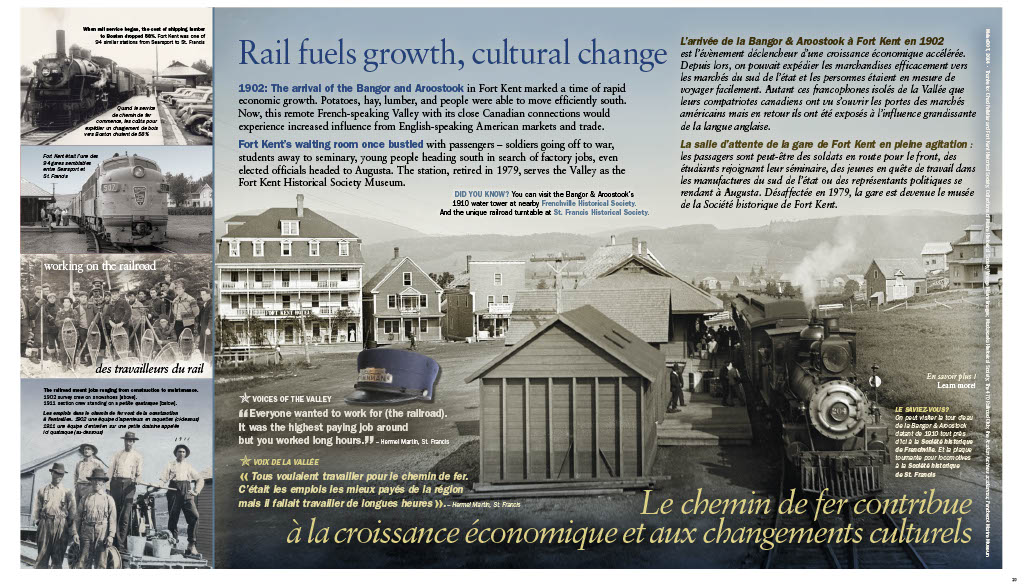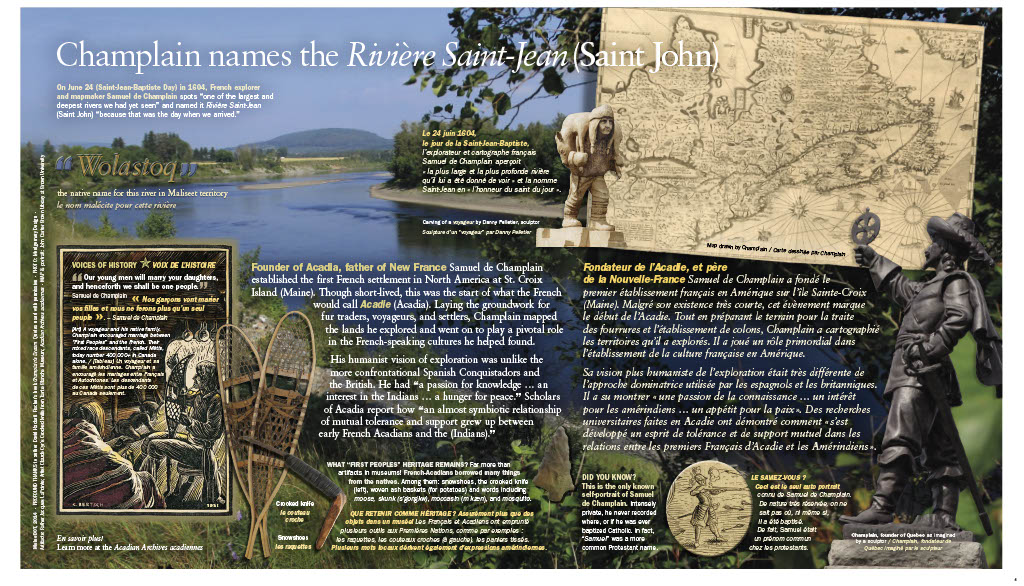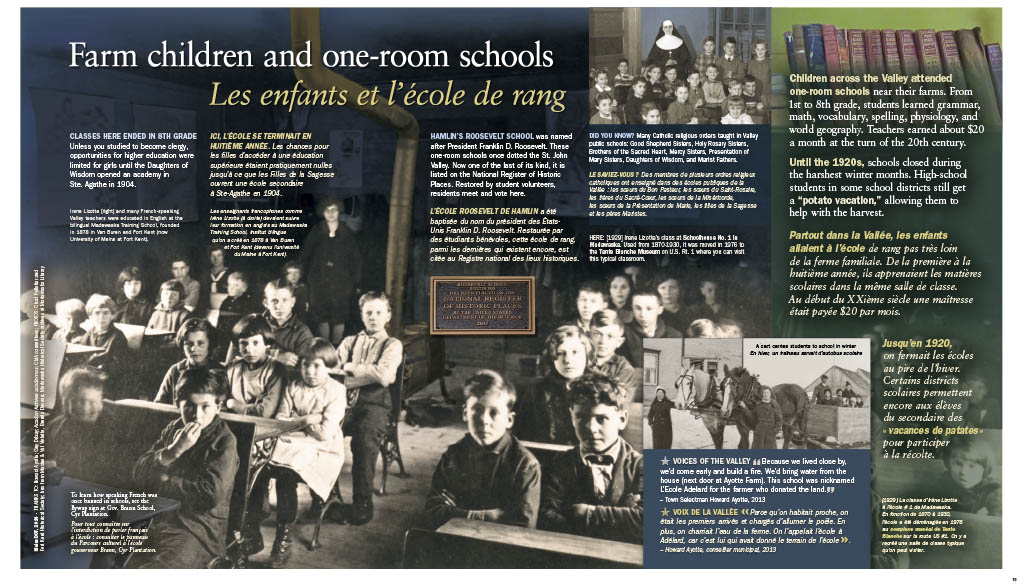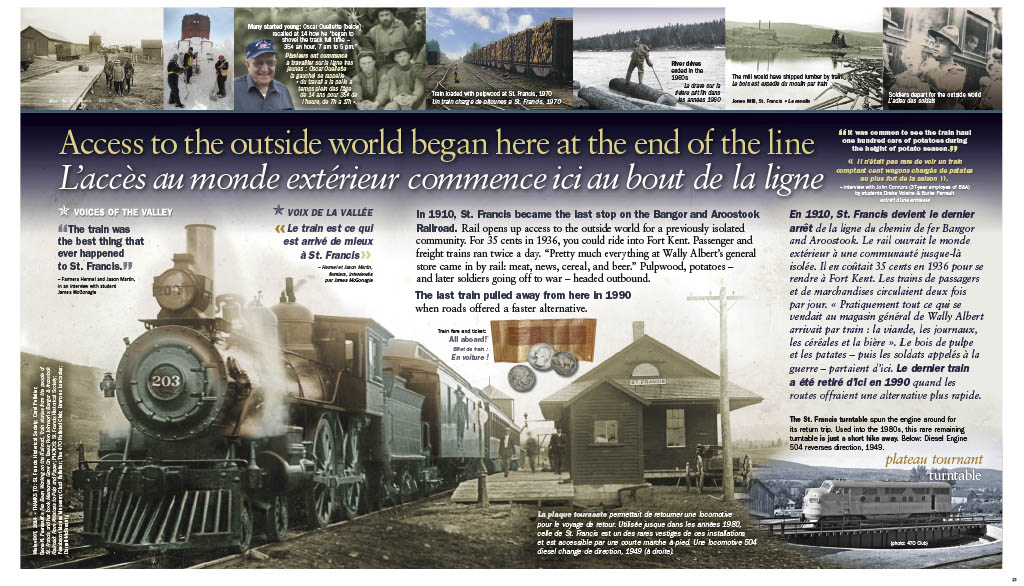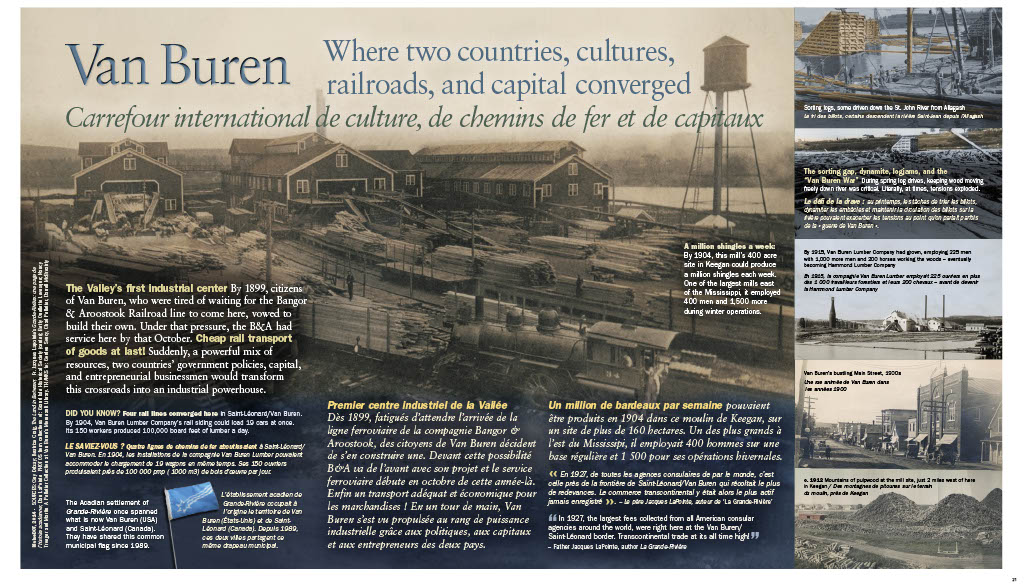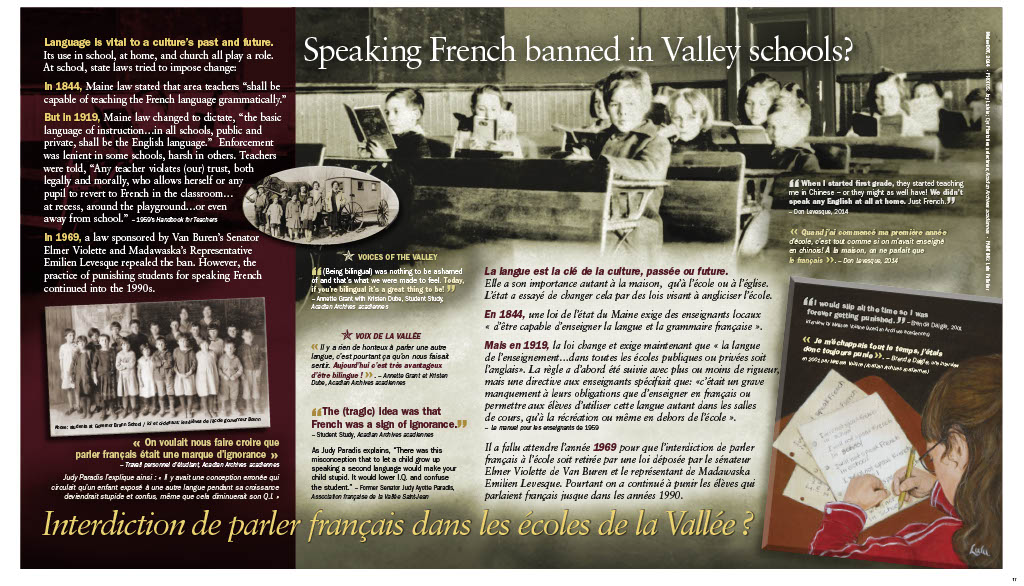 The St. John Valley/Fish River National Scenic Byway
A Culturally Rich Drive Through A Stunning Landscape
The St. John Valley/Fish River National Scenic Byway is a working Byway, but more importantly, it is a cultural journey. Hewn from many political conflicts, border disputes and treatise resolutions that resulted in deportation, migration, exile, and expansion, the historical and cultural remnants are a well-preserved testimony to past struggles and triumphs. The St. John Valley/Fish River National Scenic Byway is a place unlike any other, where communities celebrate their ancestry, from the Maine Acadians to the Scotch-Irish settlements; from the Native American tribes of the Maliseet, and Mi'kmaq to the French-Canadian or ―Quebecois.
Top of New England
The St. John Valley/Fish River National Scenic Byway is Maine's newest National Scenic Byway and combines the State's first scenic byway (Fish River) and first cultural byway (St. John Valley) located in the Fish and St. John River valleys of Aroostook County.
This is a place of cultural traditions where it is as common to hear the French language as it is English. Small-town values and helpful, knowledgeable locals leave visitors with a lasting impression and sense of place, which they are eager to recount to their friends and family. The St. John Valley/Fish River National Scenic Byway exhibits a heritage and a way of life as it once was and how it continues to be. Visitors will come to know chez nous (our home) – a genuine place of simple living and rich culture shaped over centuries amid the nation's last frontier of undivided forestland.

The The St. John Valley/Fish River National Scenic Byway, sometimes known as the Parcours culturel de la Vallee, is rich with Maine's Acadian heritage and culture. The byway travels a total of 129 miles along the northern border of Maine and through the St. John Valley.
View Digital Map Here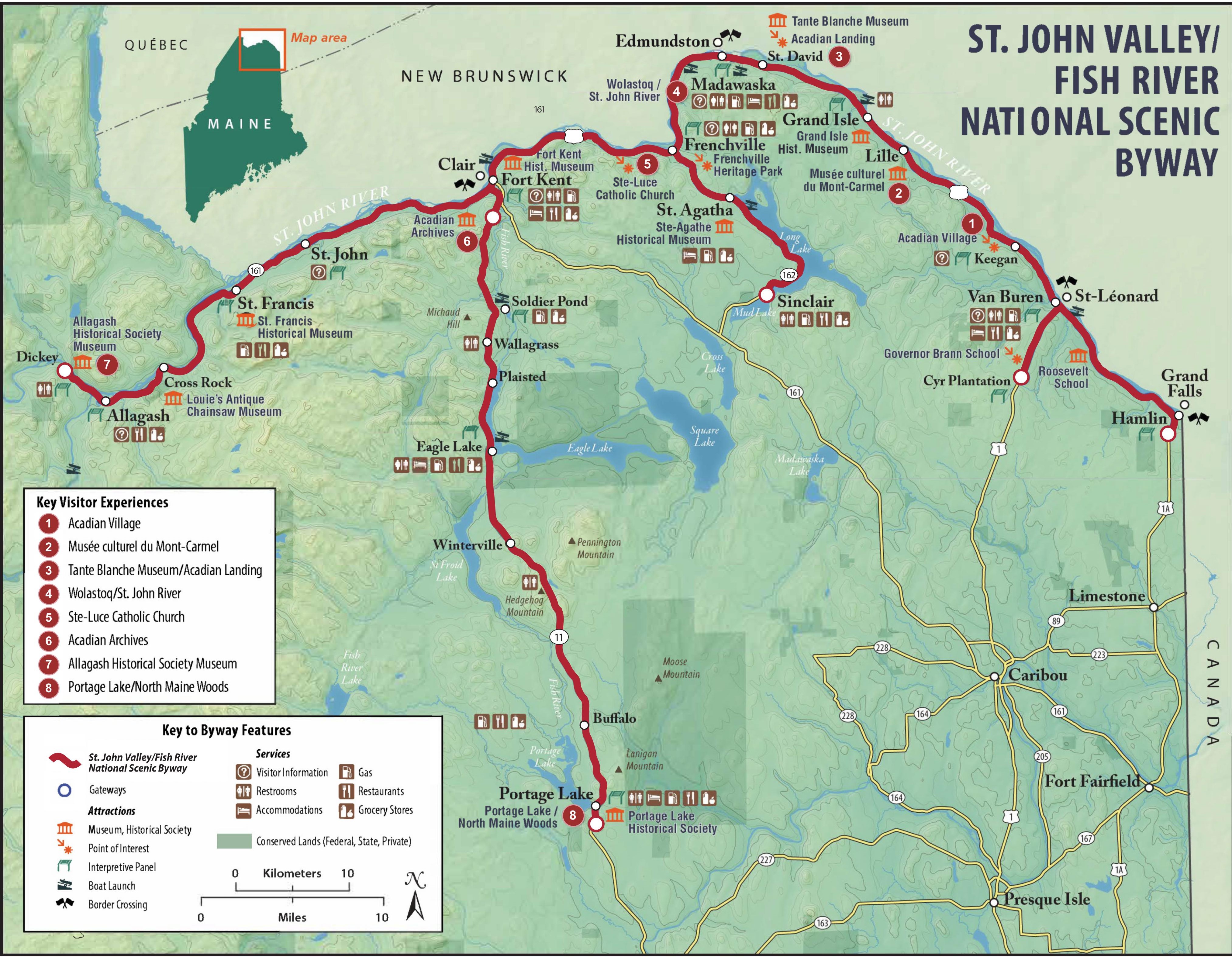 Four Seasons
From May to October, the region celebrates grand festivals while the doors of museums and historic sites open to reveal the customs and traditions of the Franco-American, Acadian, Scot-Irish, and Native American cultures. The byway experience is enriched by stops and visits to these places. Most sites, such as the Acadian Archives, Le Centre Français, and Musée culturel du Mont-Carmel, are accessible year-round, while the Tante Blanche, Allagash Chainsaw Museum, St. Agatha Historical Museum, and Acadian Village are open daily during summer.
Year-round, visitors hear French spoken, see Acadian flags and towering cathedrals, eat traditional chicken stew and ploys, and experience a landscape crisscrossed by hiking and recreational trails. By mid-September, visitors are treated to Maine's first colors of grand foliage while November ushers in New England's first snowfall. The winter season boasts outstanding Alpine and Nordic ski experiences that invite visitors closer to the vast and varied landscape of Maine's Aroostook County.
Fish River Stretch
Settled by French-Acadians in the 19th century, one of the topmost national scenic byways, traverses the rolling lands between the lakeside towns of Portage and Fort Kent.
The landscape provides travelers with unparalleled views of wildflower meadows, Eagle Lake and Maine's highest peak, Mt. Katahdin. Much of the route is forested, and wildlife abounds. Camping, fishing, hiking, hunting and snowmobiling are popular activities visitors participate in.
Route 11 is a primary north-south transportation corridor connecting Aroostook County, Maine, and New Brunswick, Canada. The byway's northern gateway is at historic Fort Kent, where in 1839, the U.S. constructed a blockhouse to protect its claim on the northern woods. This region retains a strong Acadian influence in its food and cultural traditions.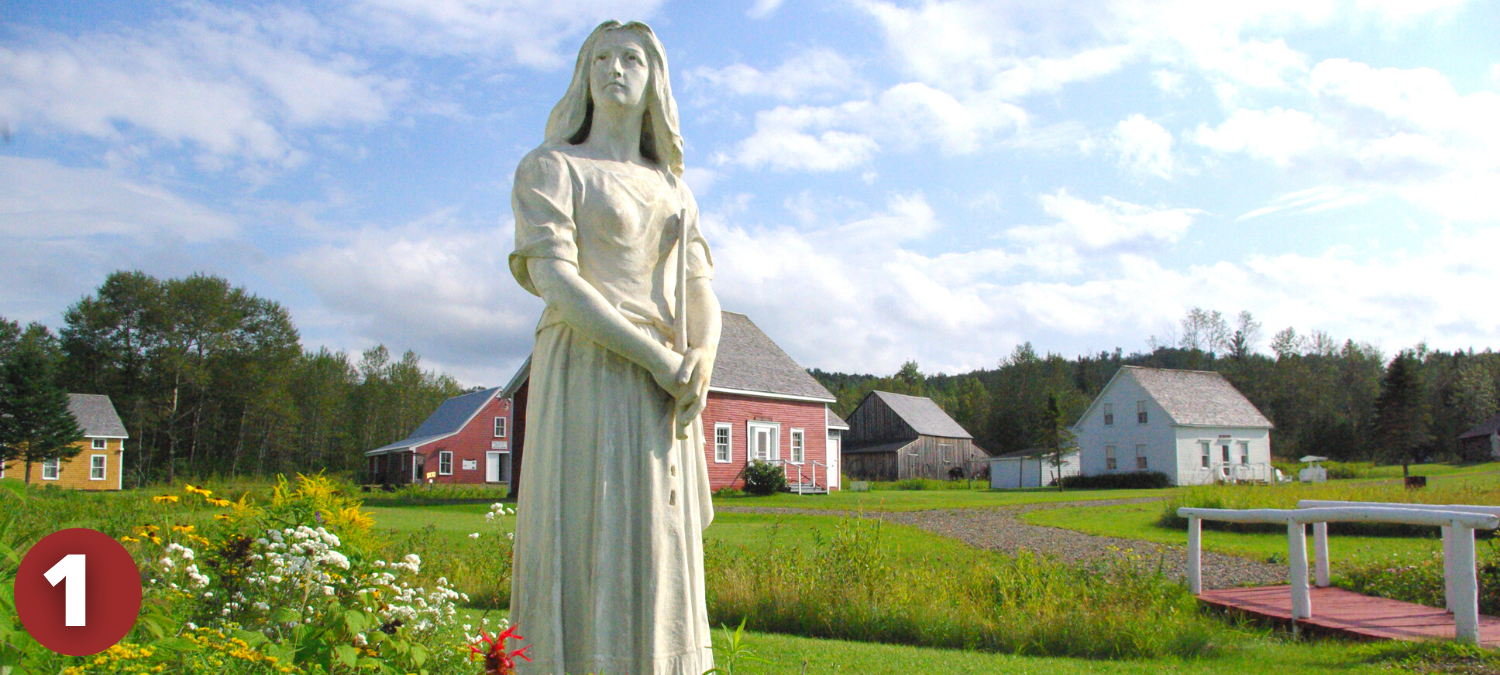 1) Acadian Village
Travel back in time and immerse yourself in the rich culture and Franco-American heritage of the St. John Valley. Acadian Village is a living museum that allows visitors to walk in the footsteps of founding members of the community. Experience unique hands-on activities and demonstrations. Read More...
Nearby: Split Cedar Trails, International Border Crossing, St. John River Access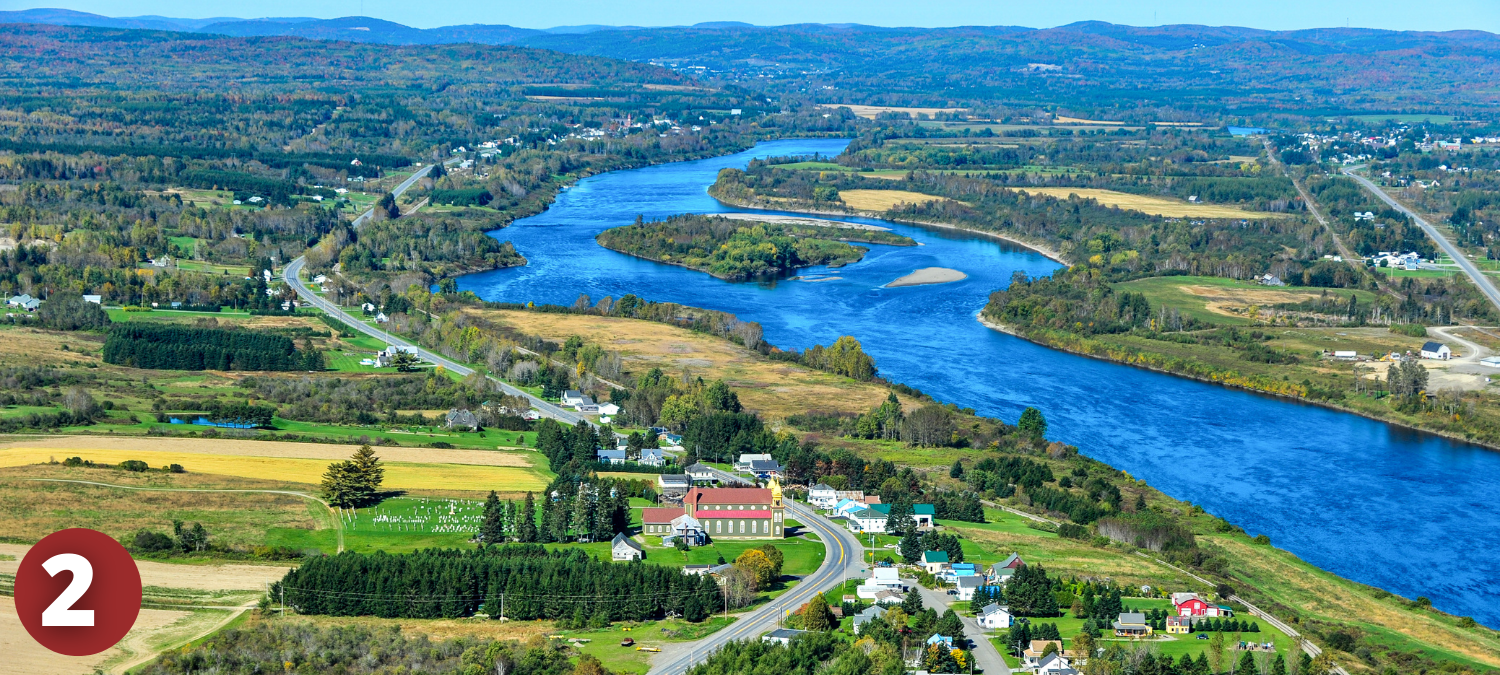 2) Musee Cultural du Mont-Carmel
Located in Grand Isle, Musee Cultural du Mont-Carmel is one of the only surviving 19th-century Acadian churches still standing in northern Maine. Formerly Our Lady of Mount Carmel Catholic Church, the site now serves as a museum of the Acadian past. Read More...
Nearby: Mizpa, Farm Stands, Mt. Carmel Rest Area, Grand Isle Historical Society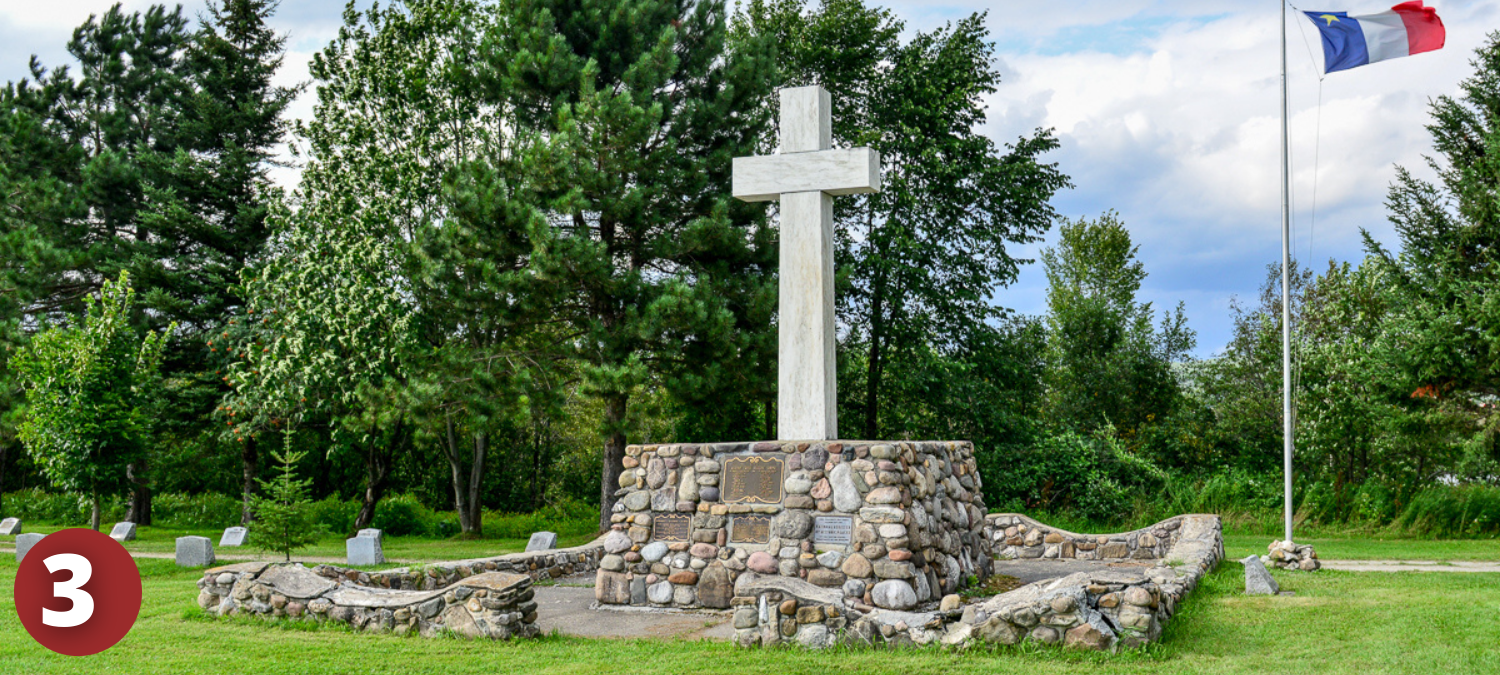 3) Tante Blanch Museum & Acadian Landing
Visit the landing spot of the first Acadian settlers in St. David Parish, in Madawaska. The site commemorates the first settlers with a 14-foot marble cross that represents the first cross ever erected in 1785 by founding settlers. Read More...
Nearby: Four Seasons Trail, Aroostook Valley Trail, Public Campground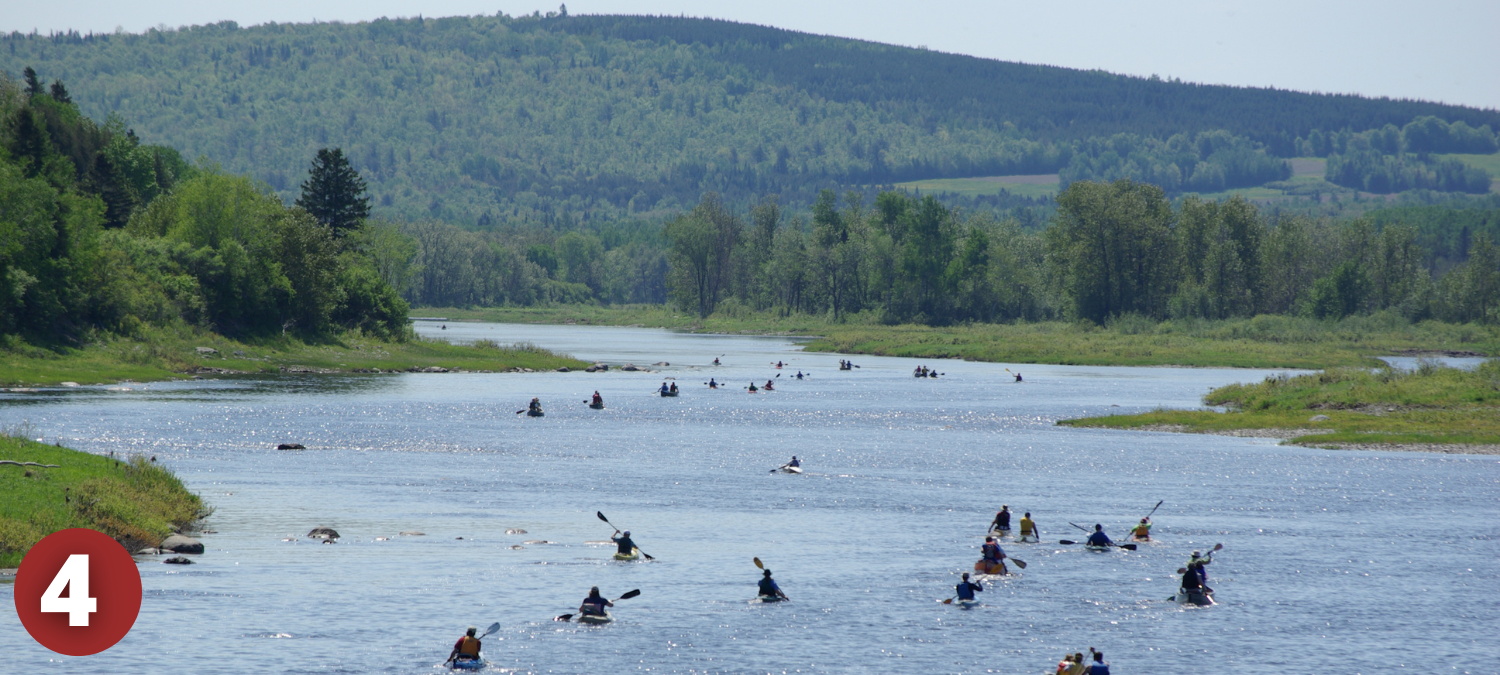 4) Wolastoq-St. John River
Translating to "beautiful and bountiful river", the St. John River is the 2nd largest river in Atlantic Canada and serves as a boundary between two countries. The river was a critical transportation and communication route between the Acadian colonies and Quebec. Today, the river is a destination for world class muskie fishing and paddling. There is an abundance of wildlife to spot along the way and scenic vistas to take in. Read More...
Nearby: Frenchville Dark Sky Observatory, Farm Brook Trails, Acadian Festival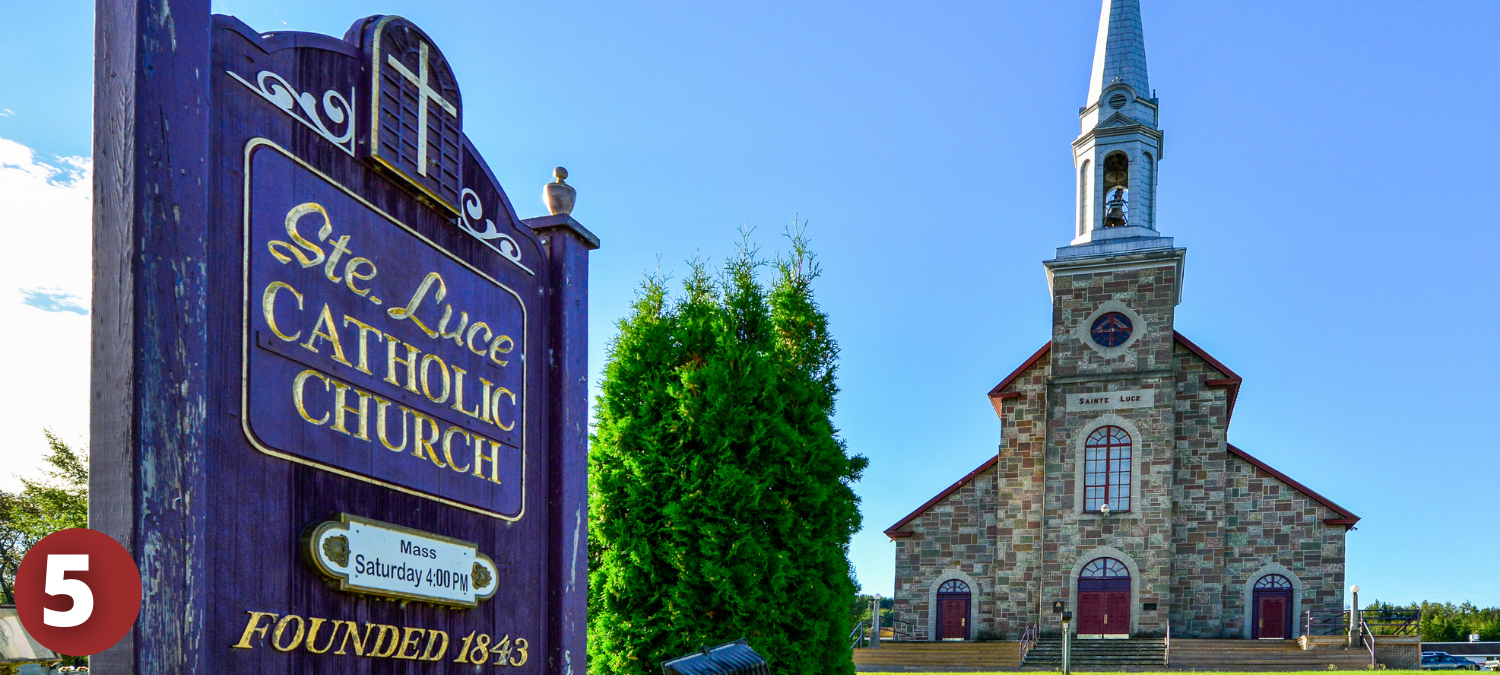 5) Ste-Luce Catholic Church
Originally built in 1836 as a mission outpost to the Saint Basile Diocese. The church's adjacent cemetery holds founding members of the Acadian community and boasts almost every French family surname in the region. The gothic architectural style is depicted on both sides of the St. John River as more than eight soaring cathedrals dot the byway. Cemetery maps are available online. Read More...
Nearby: Frenchville Historical Society, Heritage Park, Camping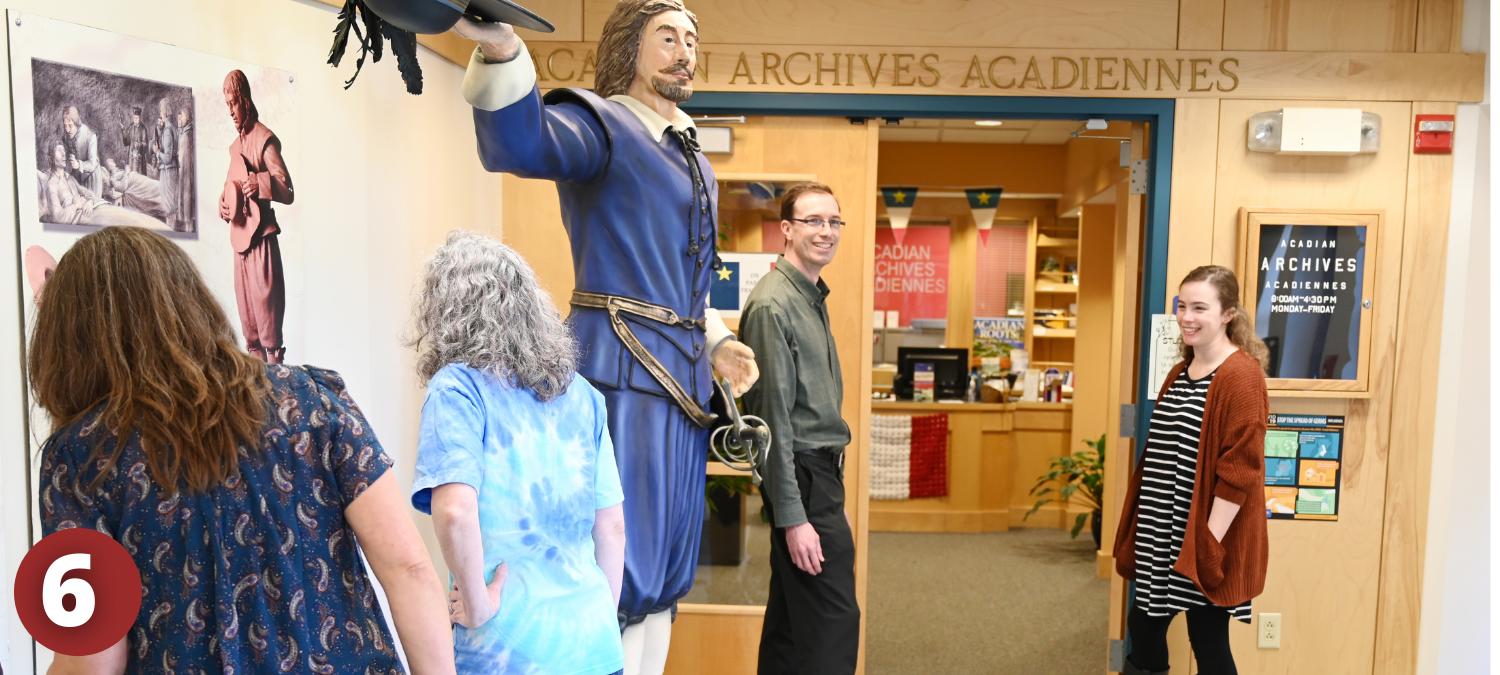 6) Acadian Archives
Located at the University of Maine at Fort Kent; gives a full database of Acadian and Franco-American history, culture and genealogy. The archival collection preserves the people of the St. John Valley. Reference assistance is available for archival collections and for regional history. The collection includes music, videos, and stories. Read More...
Nearby: America's First Mile, Block House Museum, Fort Kent Outdoor Center, Lonesome Pine Ski Center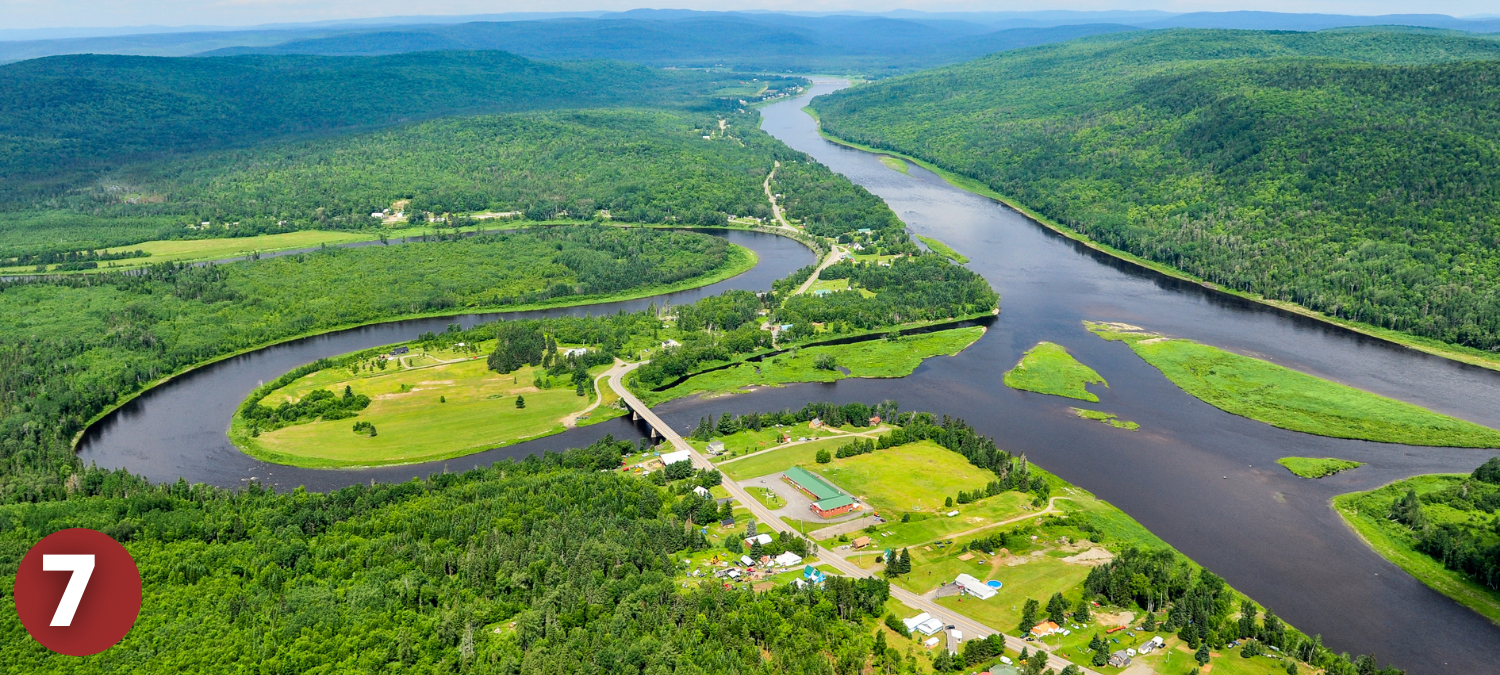 7) Allagash Historical Society Museum
Devoted to the culture and heritage of the Scottish and Irish settlers of the upper St. John River watershed in the early 1800s, the museum features a diverse collection of local artifacts, photography, textiles, wooden carvings, genealogy resources, and military items. Learn about the loggers and river drivers of the past. Read More...
Nearby: North Maine Woods, St. John Valley Heritage Trail, Northern Forest Canoe Trail, Allagash Wilderness Waterway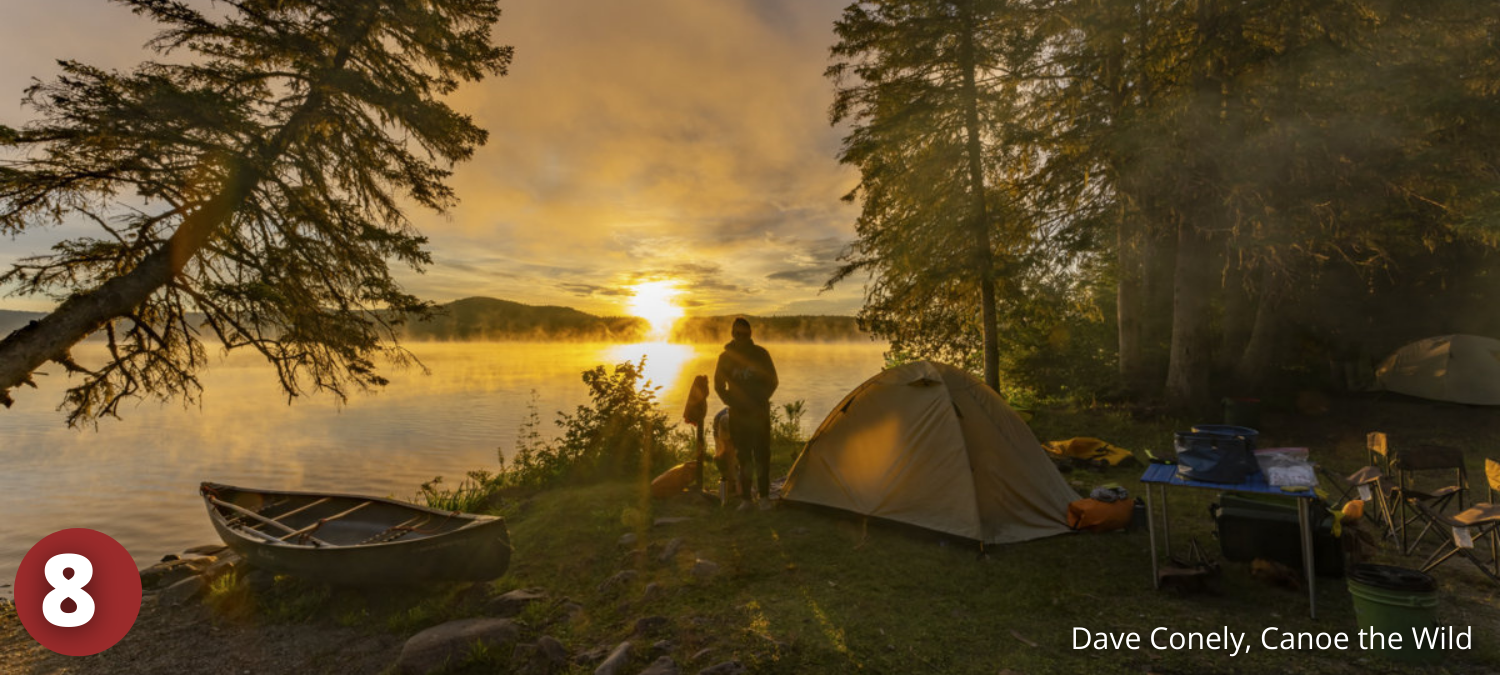 8) Portage Lake & North Maine Woods
Rich in the history of the St. John Valley culture, Portage Lake was vital in the survival of the early Acadian and French-Canadian settlers. The surrounding fertile soil was the perfect spot for crops of oats, buckwheat, and potatoes. Today, visitors experience this vast wilderness area through legendary sporting camps, fishing, and backcountry expeditions. Read More...
Nearby: Deboullie Public Reserved Land, The North Maine Woods, Saint Froid Lake, Eagle Lake, Portage Lake Historical Society Museum
Signature Events Along the Byway:
horizontal-map.pdf
---