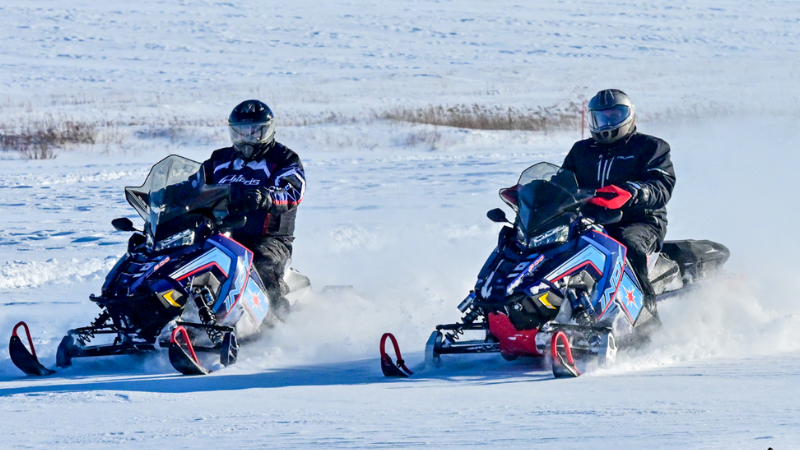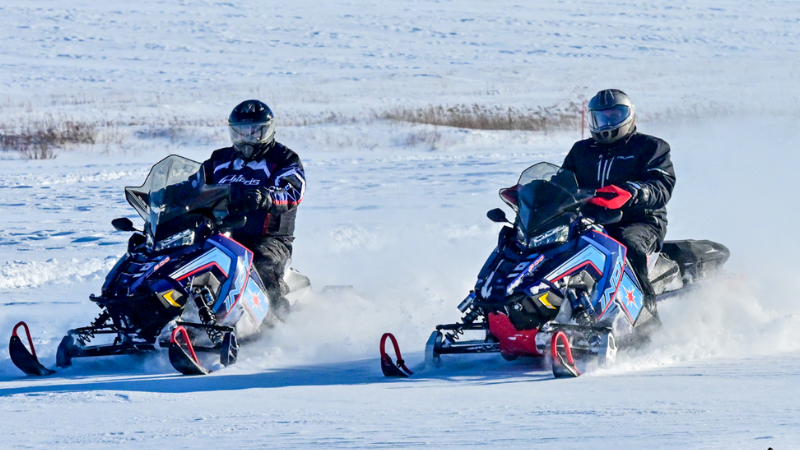 Snowmobiling Adventures in Aroostook County
Come North this winter where the snowmobile season lasts longer than anywhere!
Whether you are looking for a day trip, weekend, or an entire week of exploring the vast trails and wildlife, Aroostook County is the premiere spot for sledding. Like an explorer charting through untamed wilderness, snowmobiling in Aroostook County grants riders access to unparalleled adventures through the snow.
Maine has a staggering 14,000-mile trail network thanks to generous landowners granting riders permission, and over 2,300 miles of interloping trails run throughout Aroostook County alone! The trail system provides ample opportunities to spot snowy owls and moose, a vast landscape to take your breath away, and to catch the occasional glimpse into neighboring Canada.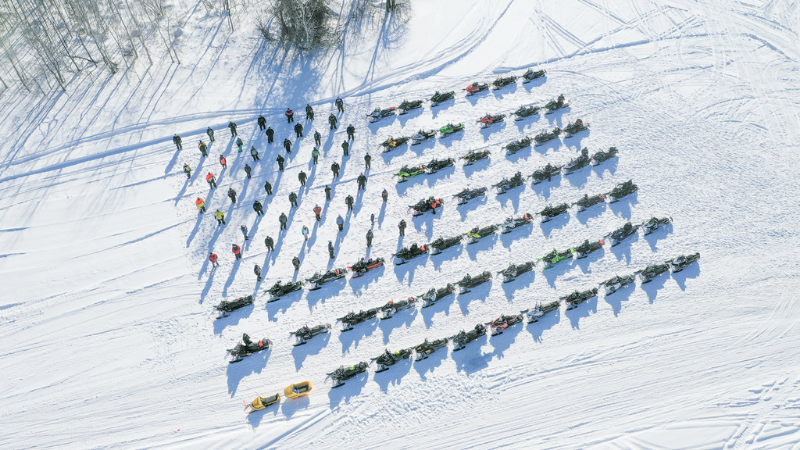 In Northern Maine, you can ride to your heart's content, and when your day of riding is complete, rest and refuel at a few local spots before hitting the trails again the next day.
Sled rentals are available for those just starting out.
John Raymond, 228 Lombard Road, Caribou 207-227-1045
Old Mill Marina, 23 Furlong Road, Eagle Lake 207-444-7529
Washburn Trailside, 1094 Washburn Road, Washburn 207-227-1316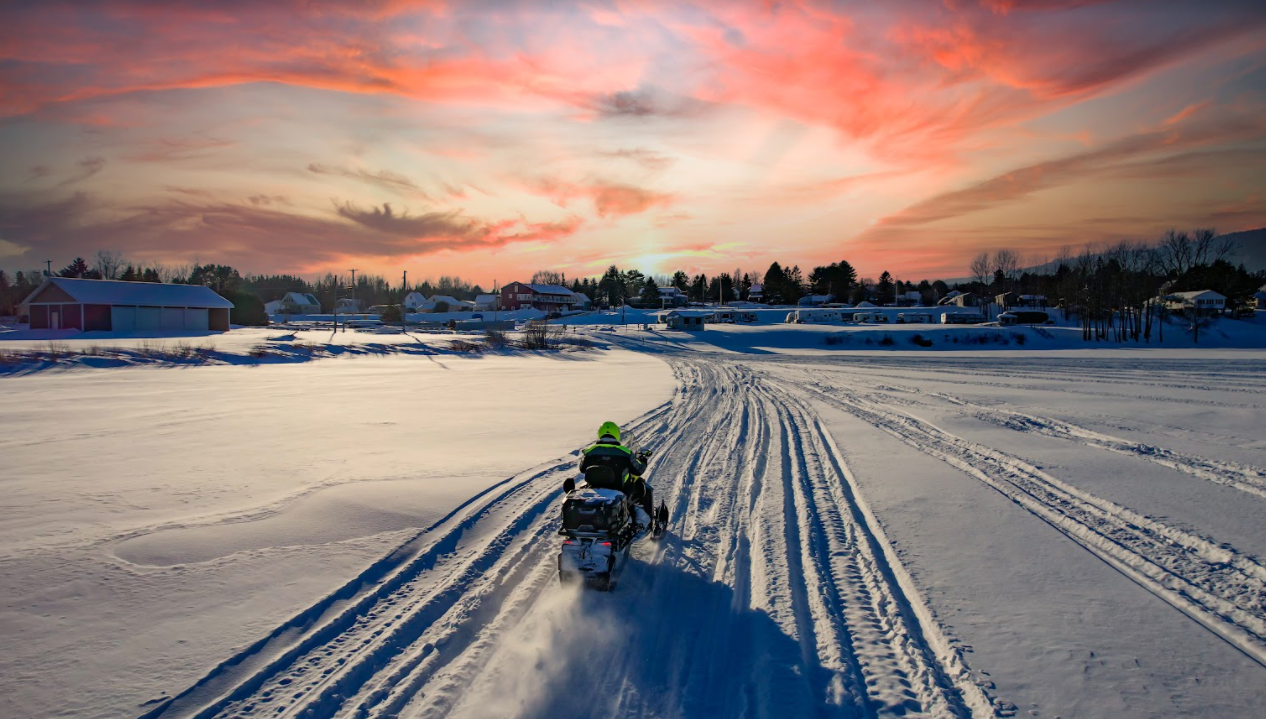 The extreme northern Maine in Aroostook County is where your adventure begins.
Winter is the busiest season for Portage Lake and the surrounding area, offering activities like snowmobiling, ice fishing, snowshoeing, cross-country skiing, and the ever-popular Can-Am dog sled races. The whole family loves something about this destination!
Convenient parking is located at the Portage Lake Pavilion or Dean's Motor Lodge located in the cozy town of Portage, Maine. Access to miles of trails including the Deboullie Public Reserved Land is right around the corner.
After you've had your fill of slaying the trails, refill your "tank" with some delicious freshly made french onion soup at Eureka Hall Restaurant, or a wing night at the Lakeview Restaurant. If a juicy burger is what you're after check out The Swamp Buck Restaurant and Lounge.
Overnight accommodations can be found at Northern Door Inn and at the Inn of Acadia.
Southern Aroostook
The border trail from Mars Hill to Fort Fairfield unveils expansive farmland revealing stunning views of majestic Mt. Katahdin and thrill-seekers enjoy fast riding on ITS 88 where many trails are made from former rail beds and riders go full throttle along the way!
Be sure to fill up with a hearty breakfast at Brookside Inn. Fluffy pancakes, omelets made your way and corned beef hash are a few of the local favorites. Convenient, trailer friendly parking is available at the State of Maine Visitors Information Center in Houlton and the Smoki Haulers Snowsled Club in Oakfield, Maine.
For those looking to unwind after a day of riding, the Downunder Pub is a great place to sit back and relax with your friends. If a slice of pizza or sweet and sassy bbq sauce wings sounds good, head to The Slice Restaurant at the VaJoWa golf course which is open year round serving snowmobilers.
Cozy overnight accommodations are available at Brookside Inn or Shiretown Inn & Suites.
Interested in visiting Maine and exploring our trails? Join us March 8-10, 2024 for Free Snowmobile Weekend! During this weekend, a nonresident (from another state or province) may operate a snowmobile in Maine (no reciprocity necessary) so long as he/she has a valid registration from another state or province. Advance registration is required. Learn More.
Resources:

---