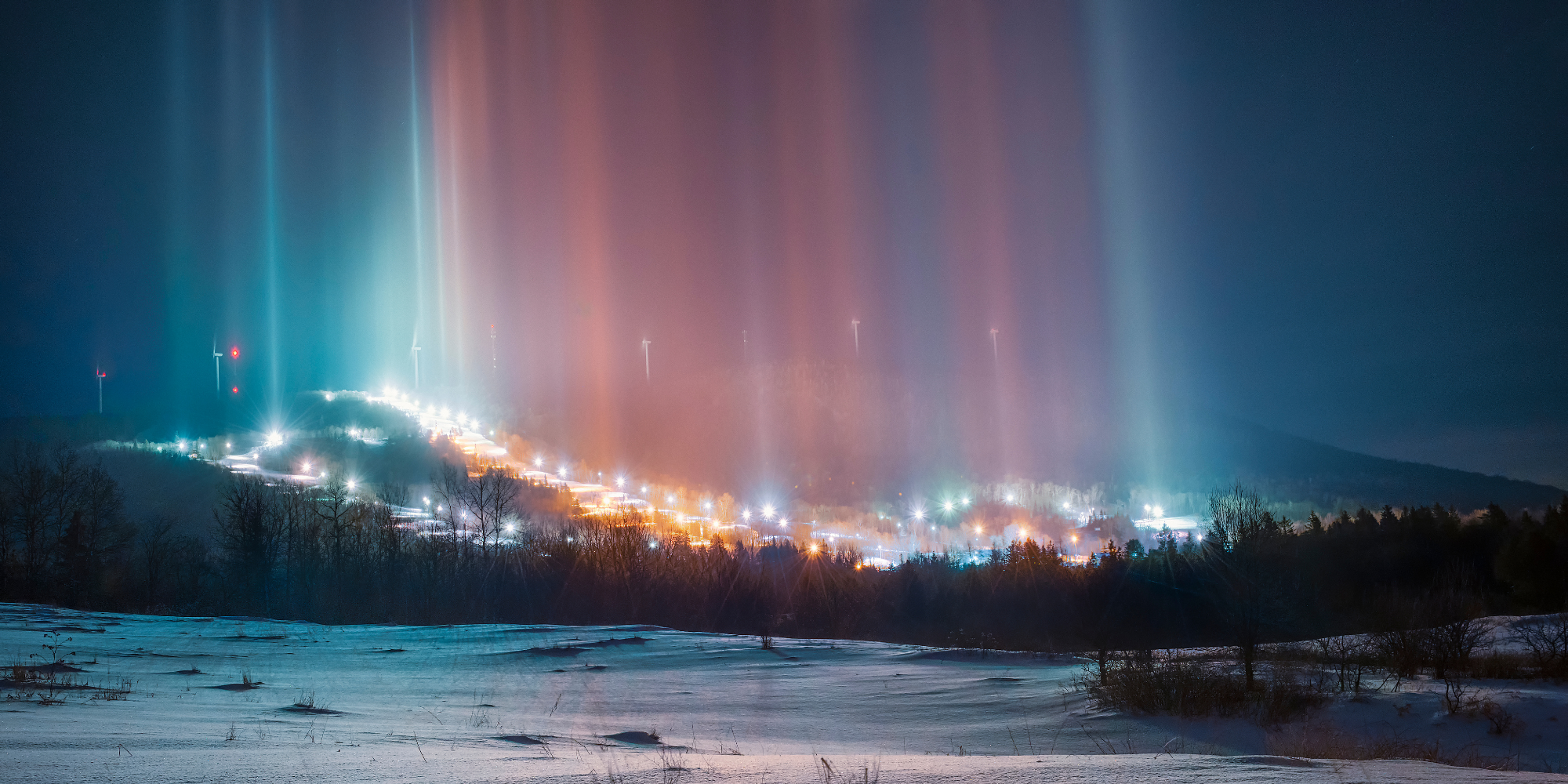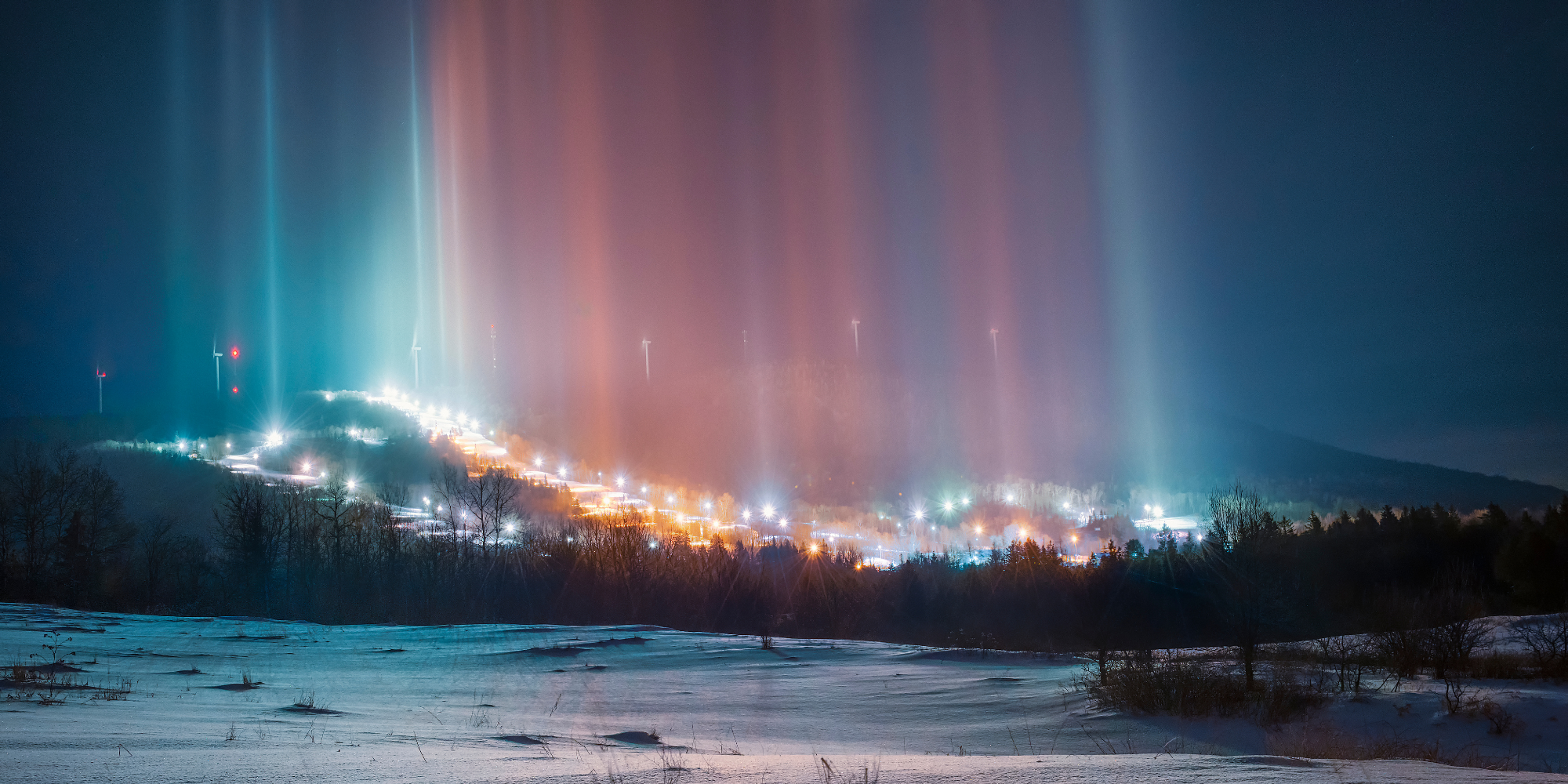 Skiing & Snowboarding in the Crown of Maine
Come North This Winter and Experience Premier Alpine ski Areas!
Winters in Aroostook County are filled with adventure! Beyond epic snowmobiling and trophy ice-fishing, Aroostook County has three breathtaking alpine ski areas. Each with unique experiences and amenities. Features range from; novice to expert trails, superior facilities, and one-of-a-kind scenery.
Skiing & Snowboarding
The alpine ski areas In Aroostook are great for all skill levels and provide a variety of terrain and natural powder. Downhill skiing, snowboarding, and tubing are exciting activities the whole family will enjoy. Tails range from fast and challenging and family-friendly bunny hills.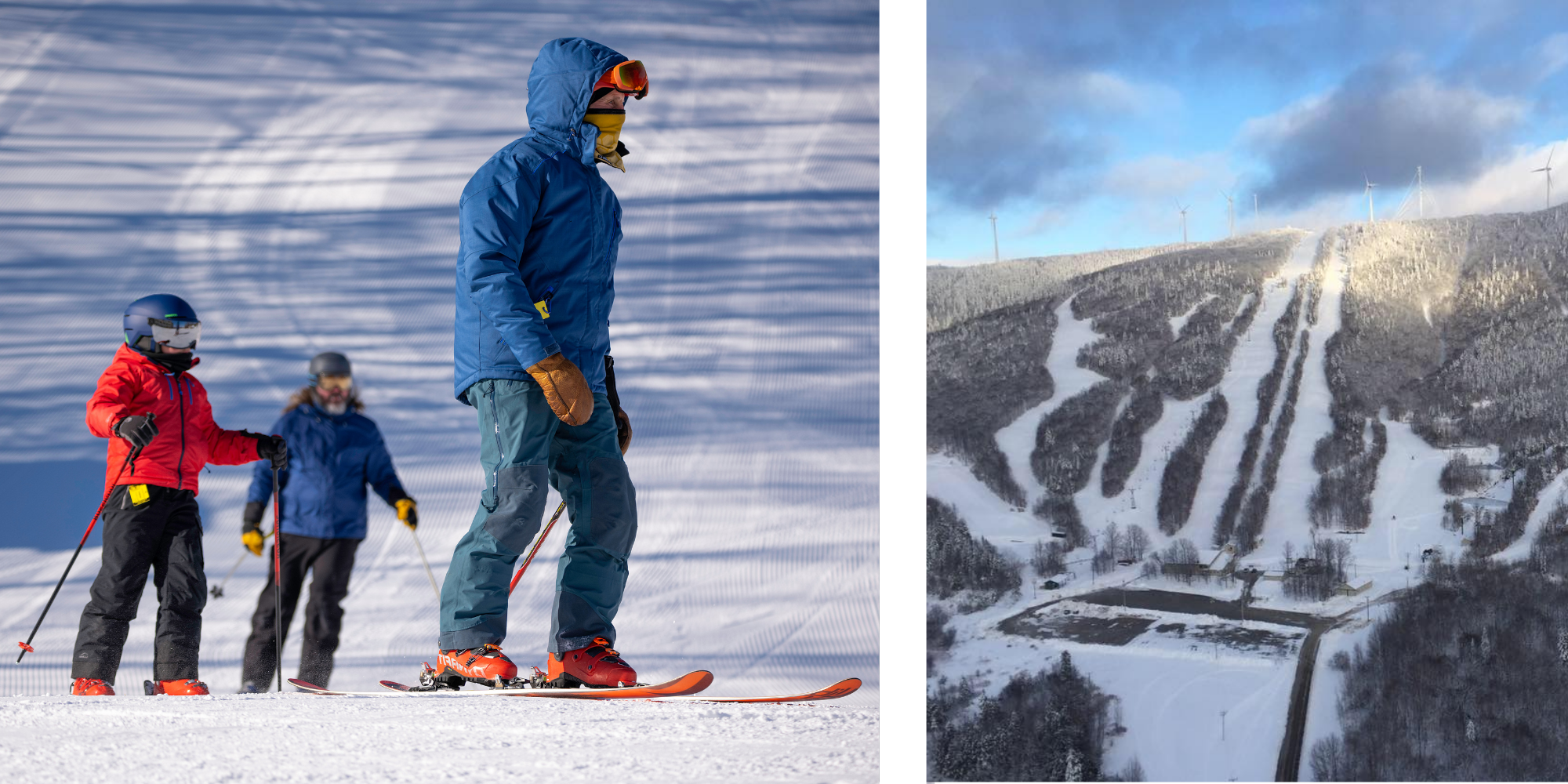 With thrill-seeking trails and family-friendly beginners courses, BigRock Mountain is the premiere spot for downhill skiing and snowboarding in northern Maine. It is equipped with three lifts, lessons, a tubing center, a hot canteen, and a bar area featuring local brews. Check out the highest vertical of any ski area in Northern Maine and the Canadian Maritime.
Within walking distance from downtown Fort Kent, Lonesome Pine Trails is perfect for skiing enthusiasts and snowboarding experts. Check out the view while shredding the slopes. Gaze over the culturally rich St. John River Valley and into New Brunswick, Canada.
Only a 10-minute walk from historic downtown Presque Isle, Quoggy Jo Community Alpine Area is the perfect spot for youth and family skiing. The gentle slopes are great for beginners. The facility includes a ski playground with brightly colored animal figurines, forests, and tunnels.
Nordic Skiing
With groomed trails and outdoor ski centers in almost every town, you know this is the heartland region of the sport! Swedish immigrants brought cross country skiing to Maine in 1870, and today you can nordic ski on the same trails that Olympic-level athletes have traversed.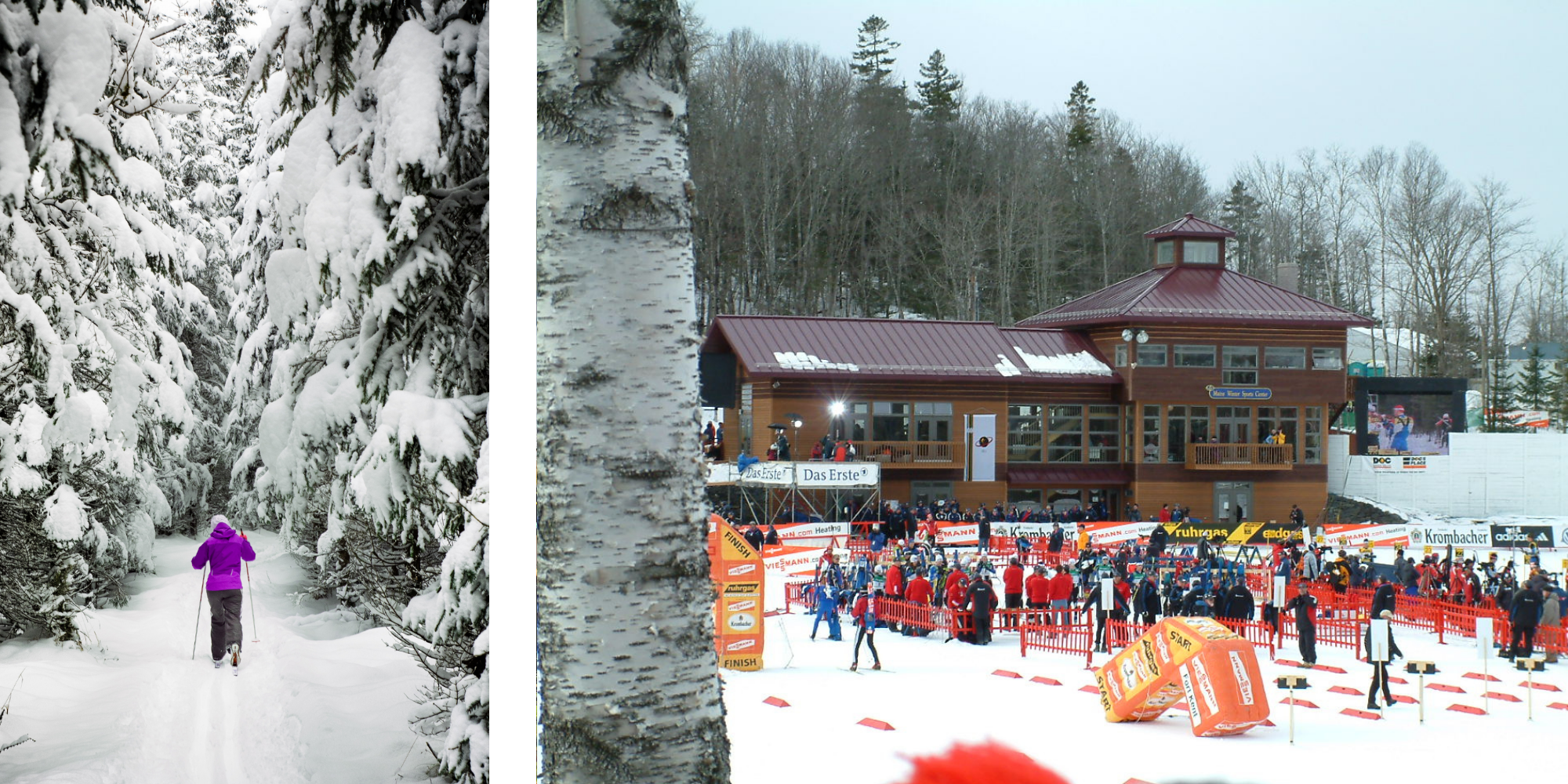 Aroostook State Park has an extensive system of groomed Nordic ski trails for all skill levels. Get in tune with the rich heritage of Aroostook County as you weave through indigenous forest and sprawling farmlands.
The mecha for Nordic skiing enthusiasts, the Nordic Heritage Center is home to high school skiing competitions and hosts the Nordic Trail Festival in the summer. Known as the premier training center for athletes, the Nordic Heritage Center is also a family destination for ski lessons, snowshoeing, and geocaching.
FKOC has several miles of nordic skiing trails and hosts the wildly popular Can-Am dog sled races. The 10th Mountain Lodge located onsite is equipped with a great room, sauna, kitchen, and a fieldstone fireplace.
The Four Seasons Trail Association is made up of 11.5 km Nordic ski trails. Peacefully intertwined throughout the forest, this system of trails is an excellent opportunity to explore mother nature and breath in the fresh Northern Maine air!
Whether you prefer Nordic, downhill skiing, or snowboarding, Aroostook County has many locations to explore. Make it an extended stay and experience the magic that winter brings to the County.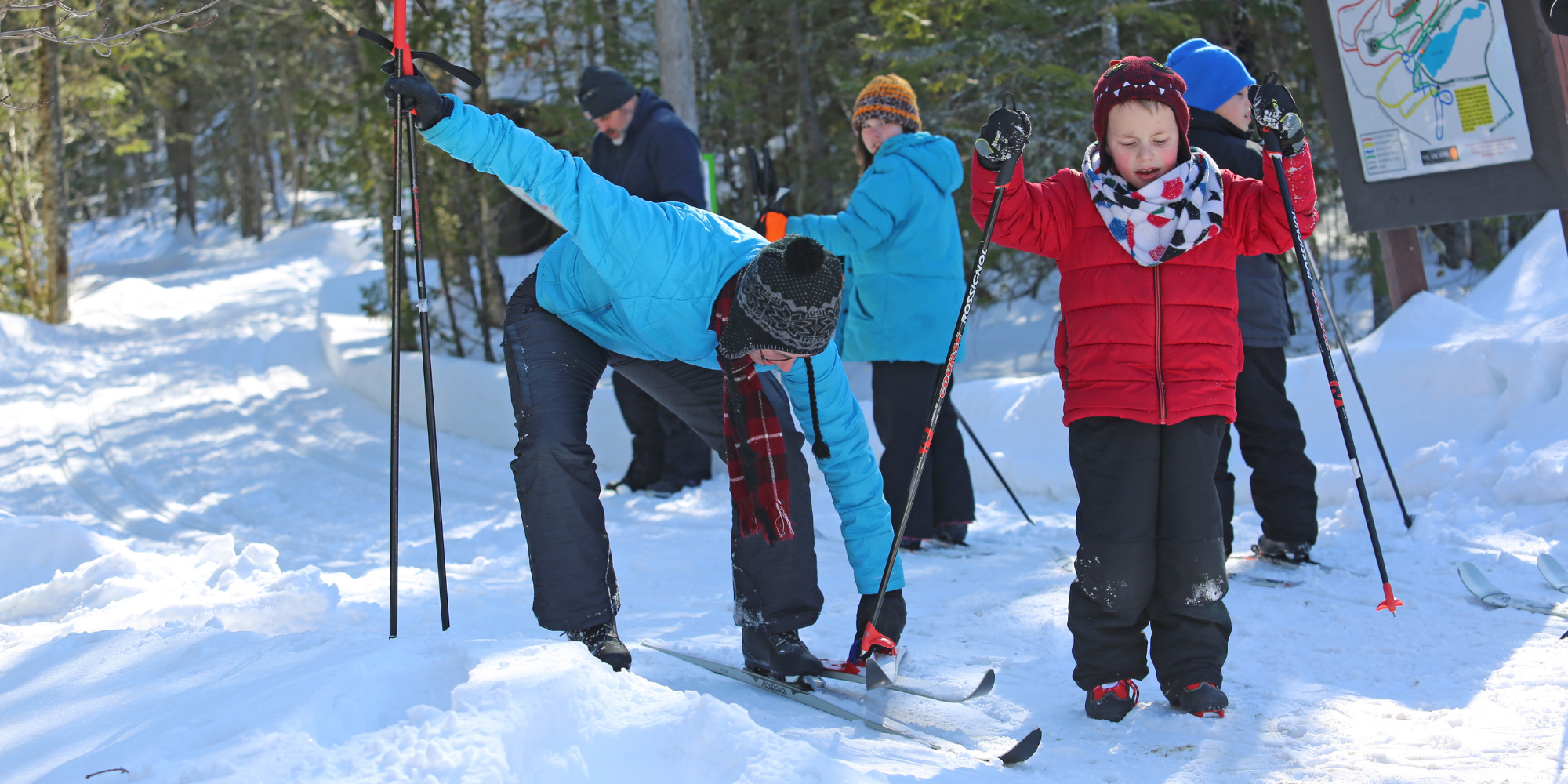 ---