Trout Fishing in the Crown of Maine
Trout Fishing in the Crown of Maine
Imagine rocky granite with eddies, black spruce trees, and Canada Jay birds along a pristine trout stream, teeming with brook trout, brown trout, and lake trout (togue). The sun is shining, the birds are singing, and the gentle babbling of the stream just adds to the idyllic setting. If this is your idea of heaven on earth, you need to head to Aroostook County, Maine for some of the best trout fishing in New England. Maine's lake and pond brook trout resources are the jewel of the eastern range.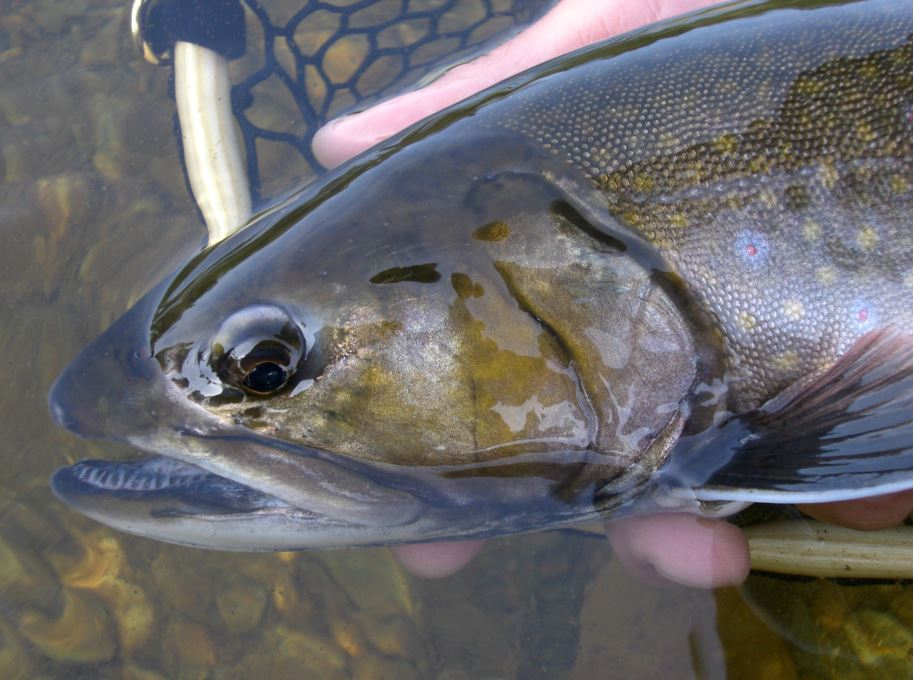 With hundreds of miles of wild and scenic streams, it's easy to find an isolated spot where you can spend a half-day or more casting for trout. Maine is the last true stronghold for stream-dwelling populations of wild brook trout, supporting more than twice the number of intact subwatersheds as the other 16 states in the eastern range combined. And don't forget your fly rod - Aroostook County is one of the best places in New England to try your hand at fly fishing! There are so many fishing spots to choose from. A Registered Maine Guide can introduce new waters to even seasoned fishing legends.
There is a great opportunity to reel in trophy brown trout throughout The County and many seasoned anglers argue the best place to cast is along Fish River that winds its way to Fish River Lake, Portage Lake, St. Froid Lake, Eagle Lake then the final destination of the St. John River. Or work your way downstream on the Aroostook River through the towns of Ashland, Presque Isle, and Caribou to name a few.
Pro Tip; The section of the river that runs between Soldier Pond and Fort Kent offers prime trout fishing during the months of June and July.
Here are some tips on how to catch these fish in this beautiful part of the country:
• Be prepared for cold weather. Although the summer months can be pretty warm, the spring and fall seasons can be quite chilly. Make sure you dress appropriately for the classic Aroostook weather conditions.
• Use the right bait. Trout are known to be quite picky when it comes to what they eat. Try using live bait, such as worms or minnows, to increase your chances of catching one.
• Be sure you have an up-to-date state of Maine fishing license and know the statewide fishing laws before you head to the waters.
• Stay calm and patient. Trout fishing can be a bit of a waiting game. Don't get discouraged if you don't catch a fish on your first try. Just relax and keep trying - you'll get one sooner or later.
Pro Tip; Many fly casters agree that the best chance to catch trophy brown trout occurs from an hour before dark until midnight.
If you're looking for a great fishing spot, be sure to Come North this spring and summer, and once you have explored the cold waters of Aroostook you will certainly enjoy the pursuit of Arctic char that reside in the deepest parts of Black Pond in the Deboullie Public Reserved Land!
---