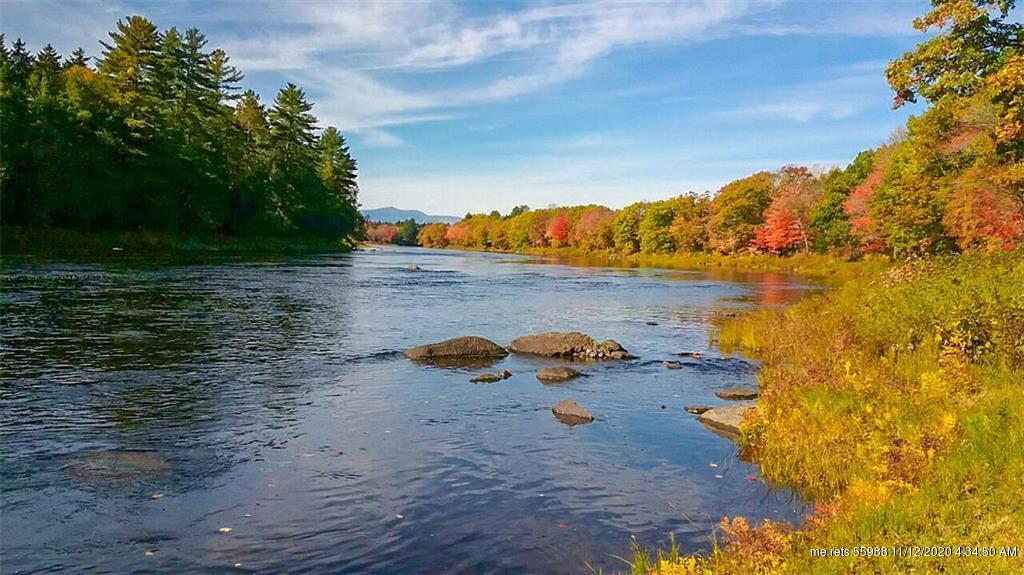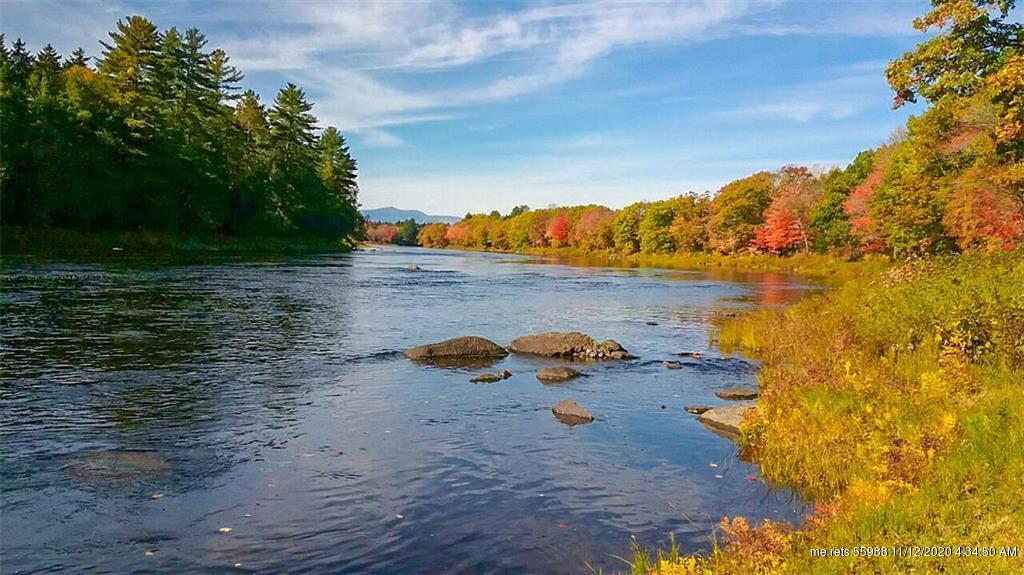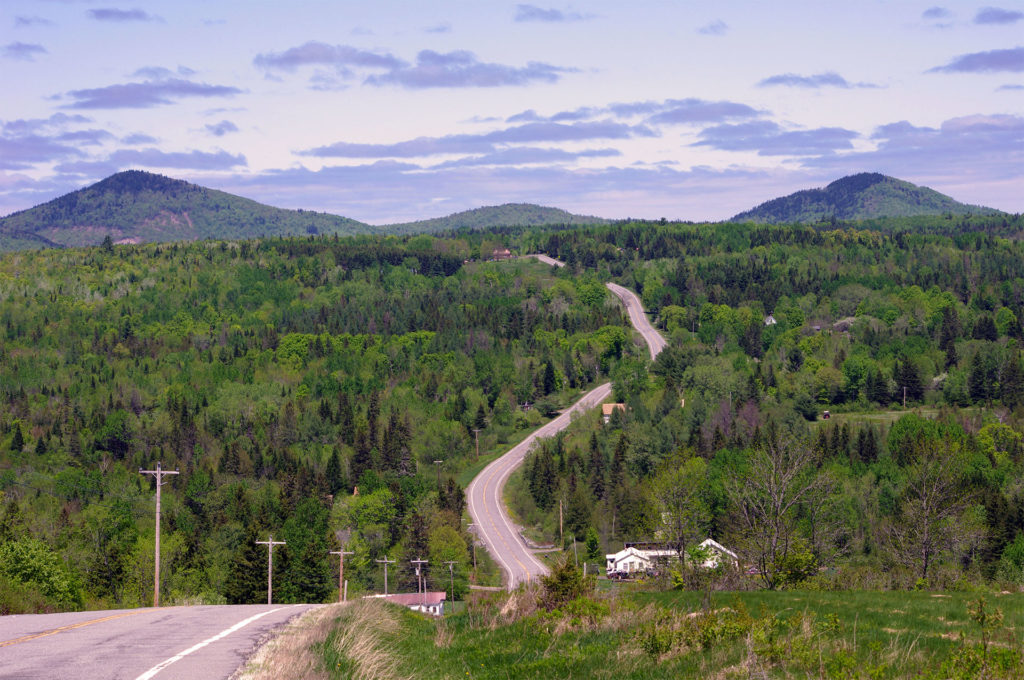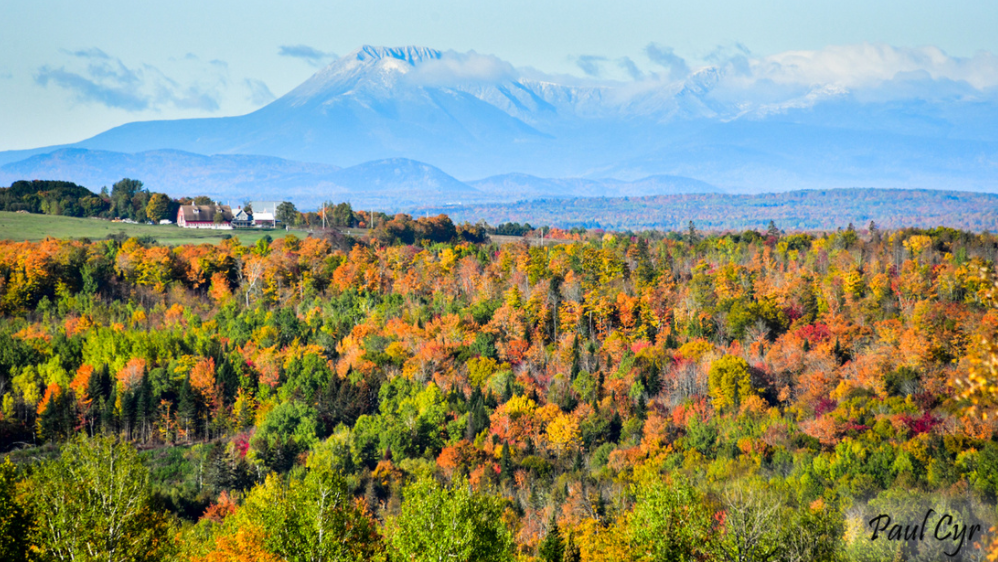 Katahdin Woods and Waters National Scenic Byway
"I shall be telling this with a sigh Somewhere ages and ages hence: Two roads diverged in a wood, and I– I took the one less traveled by, And that has made all the difference." - Robert Frost
A Beautiful Drive In All Seasons
The Katahdin Woods & Waters National Scenic Byway offers world-class outdoor recreational opportunities amidst spectacular scenery. Visitors of all experience levels can enjoy camping, canoeing, rafting, hiking, bicycling, fishing, snowmobiling, nordic skiing and epic wildlife watching. The grand forested landscape surrounding Katahdin is filled with lakes, ponds, streams, bogs and the unspoiled West and East Branches of the Penobscot River. Byway travelers have exceptional access to these places through both public lands and Maine's traditional public access over private lands.
The byway begins at the South Gate of Baxter State Park, a 209,644-acre forever-wild wilderness. Here, Katahdin, Maine's highest peak dominates the landscape. The mountain was designated as a National Landmark by the National Park Service in 1967. Baxter Peak is the northern terminus of the world-famous Appalachian Trail, and the start of the International Appalachian Trail which extends across Eastern Canada, the Atlantic and Europe. In a recent article, National Geographic profiled their picks for the Top 10 Summit Hikes in the World and Katahdin made the list at number 2. The article refers to Katahdin as the "most inspiring peak in Eastern North America" and has inspired countless writers, poets, and artists for many years, one of the most notable being Henry David Thoreau.

Travelling southeast on Route 157, the byway passes between Ambejejus and Millinocket lakes - two of Maine's largest. Visitors will find public boat launches, traveler services and a byway information rest stop. The area is a jumping off point for backcountry float plane adventures, world-class landlocked salmon and brook trout fishing and white-water rafting.
Nearby, the community-based Katahdin Area Trails offers over a 100-miles of hiking, mountain biking, nordic skiing and snowshoeing trails. Trail users can enjoy spectacular views of Katahdin from Hammond Ridge and Black Cat Mountain. The trail system will eventually connect with Millinocket, the byway's tourism hub, and become one of the largest trail systems in New England.
Up next are the towns of Millinocket and East Millinocket. These historic mill towns offer abundant services as well as recreational opportunities at local parks and trails. The museum, library, tourist information centers, shops and galleries provide places where visitors can learn about recreation and the region's lumbering history.
Medway, near the interstate, is the byway's gateway town and sits where the East and West branches of the Penobscot River meet. The Town Recreation Area is a trailhead for river excursions and has an information cabin, multi-use trails and public swimming.
Beyond Medway, on Route 11 parallel to the East Branch, there are river trails, scenic turnouts and a rest area. There's slackwater for fishing and swimming. The river is dotted with Class I-II whitewater and is one of New England's top canoe trips. There are falls named Grand, Stair and Grindstone also accessed by hiking.
Route 11 is part of the newly designated federal bicycle route USBRS 501 and the gateway to the Katahdin Woods and Waters National Monument. The Monument spans 87,563 acres of mountains and wilderness adjacent to Baxter State Park. Sections of wild Wassataquoik Stream and the East Branch offer amazing active and passive recreation opportunities. The Monument has been designated as an International Dark Sky Sanctuary, the first in Maine and New England
The year-round Penobscot River Trails recreation facility has miles of meticulously groomed trails for walking, biking, nordic skiing, and snowshoeing among pristine East Branch bottomland. The trails were modeled after Acadia National Park carriage roads. There's a boat launch, visitor center, restrooms, and warming huts.
To The North
Further north before the Towns of Sherman and Patten, agricultural lands appear with great landscape vistas punctuated by Katahdin. The Ash Hill Scenic Turnout provides jaw dropping views of the byway region. Head north into Patten on Route 159 to experience a classic, rural Maine town. Patten has museums, a park, trails and numerous traveler services.
The northern end of the byway is more remote and features the East Branch headwaters and the fishing/boating mecca Grand Lake Matagamon. The northern section of Baxter offers great solitude and wildlife watching and touring is especially great. Here, the byway connects people with Maine Public Lands, lake beaches and great moose country. Registered Maine Guides or self-guided adventures are easy to find.
Recreational Opportunities Abound
The byway's recreational resources for both mild and extreme outdoor recreation enthusiasts are nationally significant. Visitors can trace Henry David Thoreau's footsteps, enjoy vistas painted by famous artists, or discover the wildness that inspired Roosevelt. Guides and outfitters support all levels of recreation making the Katahdin region truly accessible to all.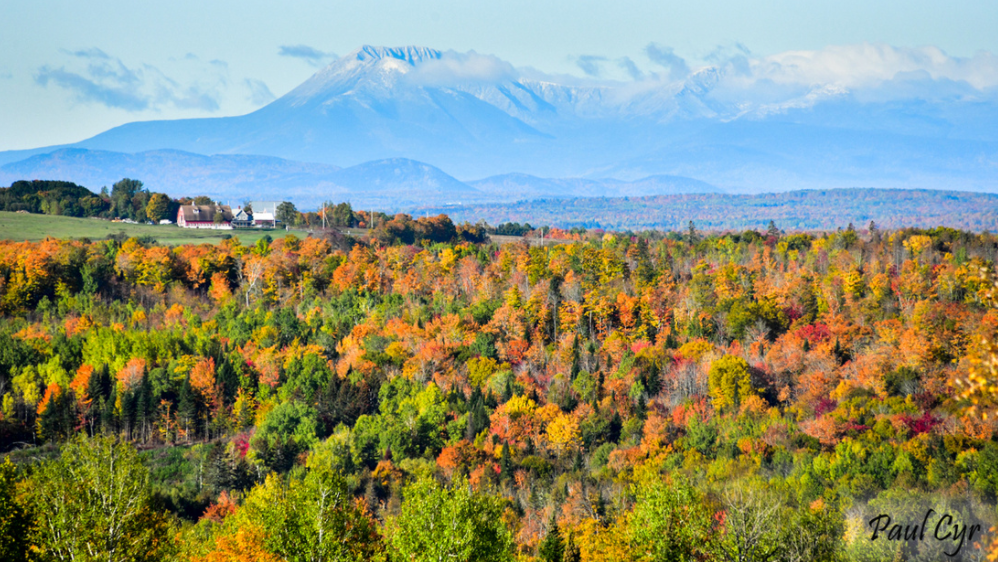 ---