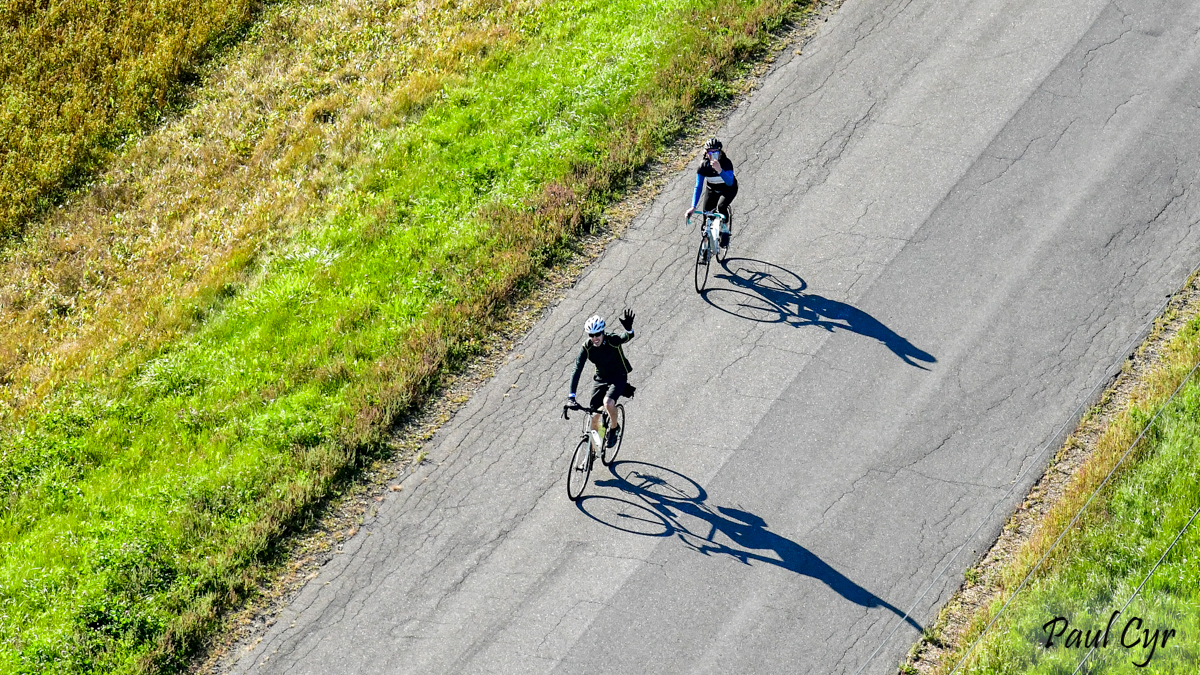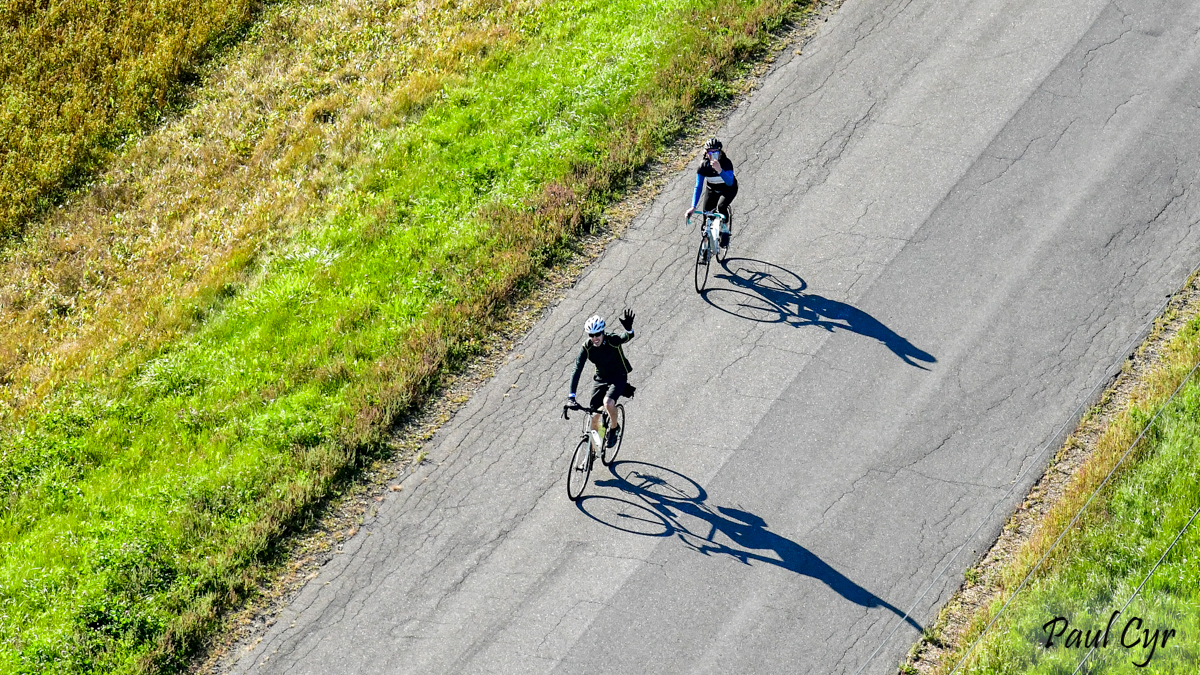 2021-06-09
Bike Trek to Aroostook County; Guide to Adventure
The Very Best of Inland Maine by Way of USBR 501
Biking through Maine can yield exciting adventures, beautiful landscapes, friendly faces, delicious food and cozy accommodations. Imagine how amazing your adventure will be when you devote your vacation time to eating, drinking and riding!
Whether you're a beginner or an elite bicyclist, there is something for everyone on the journey to Aroostook County via US Bike Route 501. You will follow the banks of the Penobscot River starting in Bangor and ending in Allagash where you will connect with the sights, sounds and culture of the surrounding communities along the way.
Some may argue that there is no better way to explore our great state than on two wheels, and we at Aroostook County Tourism have taken the liberty to break down your 654.4 mile adventure into five unique treks.
Request a free guidebook and cultural map be mailed to you here!
Here are the highlights of what to expect along the way;
Road Conditions: All paved, no more than 50 miles between amenities, some shoulders, bike lanes, no shoulders, forested, open fields, Rest areas/boat launches with restrooms are frequent along the entirety of this roadway.
Hazards: Log trucks, heavy farm machinery, absence of road shoulders, unexpecting motorists.
Signage: Frequent 'Share-the-Road' signage.
Where to get information: Hampden Visitor Center, Lincoln Information Center, Medway Information Center, Houlton Visitor Information Center, Houlton Chamber, Central Aroostook Chamber, St. John Chamber, Fort Kent Chamber.
Food: Local favorites like fiddleheads, potatoes, poutine, ployes, burgers, pizza and more!
Camping sites/lodging: Medway Katahdin Shadows, Houlton/Canadian Border KOA, Fort Kent public campground, Madawaska Public campground, Allagash sites.
Views: Follows the Penobscot River, East Branch Penobscot River, views into Katahdin Woods and Waters National Monument, views of Katahdin, Ash Hill scenic overlook, rolling farmland, fields of potato blossoms, covered bridge in Houlton, bike along the edge of Aroostook State Park and Quoggy Jo Mountain, St. John River, Acadian Culture, Cathedrals, Acadian Village National Historic Landmark, Buckwheat fields, Allagash waterway, Deep forest of Allagash.
Canadian crossings: In Houlton, Van Buren, Madawaska, Fort Kent, Limestone, Easton, Bridgewater.
Wildlife: Moose, eagles, heron, deer, fox and bear.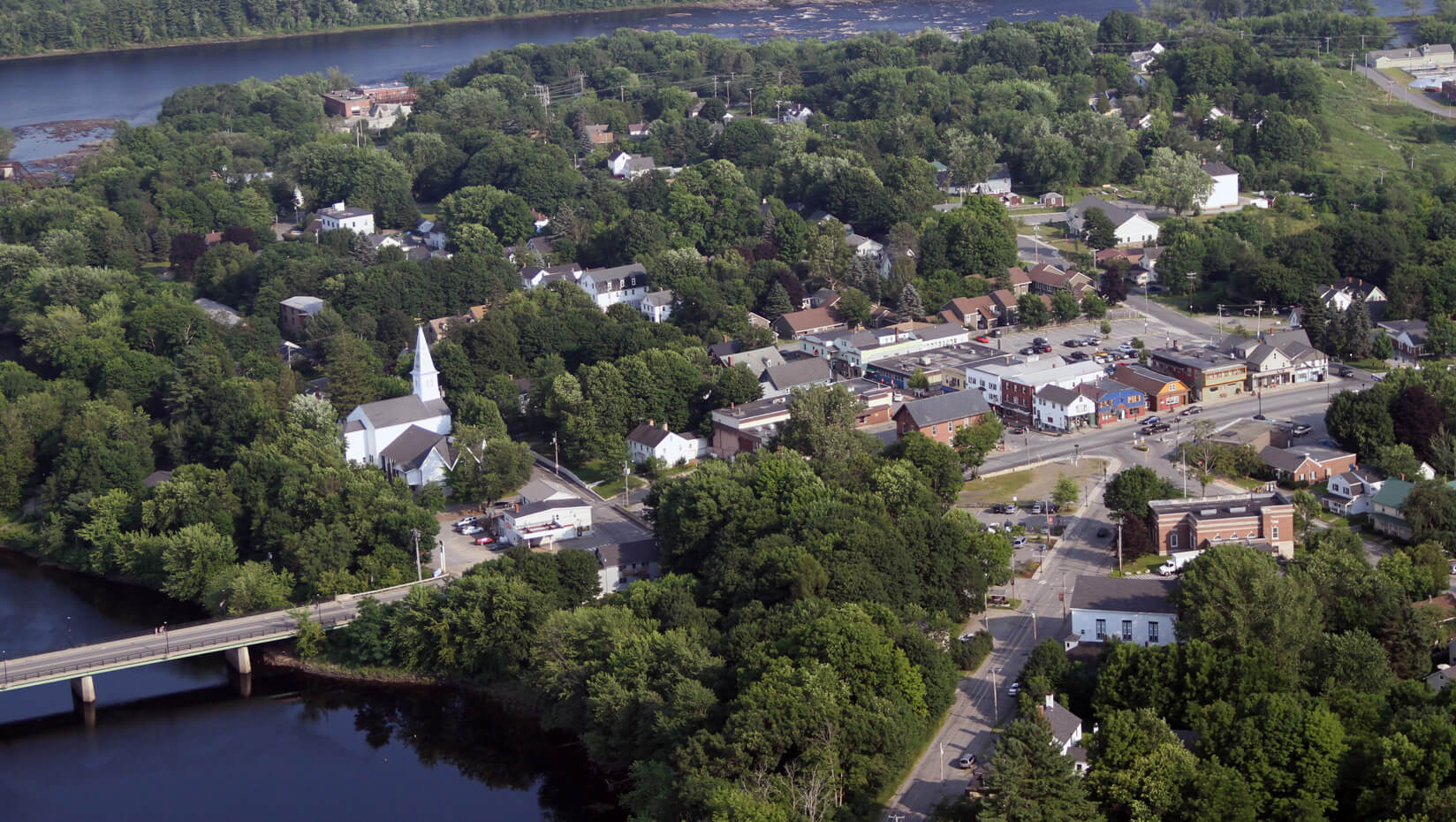 Trek Number One; Bangor - Old Town
Total Distance 14.6 MI, 585 FT
We begin our journey in the bustling city of Bangor in the heart of downtown. Your ride will quickly take you to the picturesque Mount Hope Cemetery where famous people like Hannabal Hamlin and infamous people like Al Brady have made this their final resting place.
Continue along the river through the quaint town of Veazie and follow north toward Orono where you will be welcomed by historic mansions that line Main Street. As you make your way through downtown, you will have several opportunities to grab a bite. Check out Woodmans restaurant and bar for a juicy burger or a heaping plate of pasta. If a slice of pizza is more your thing, pop into Pat's Pizza for a specialty pie like the Bert's Special topped with fresh spinach, tomatoes and feta!
Next you will head toward the University of Maine to tackle the DeMeritt University Forest trails. The forest offers 15 miles of woodsey trails and will be a welcomed break from the rural city cycling. Be on the lookout for wildlife! Oftentimes deer, fox and other animals are spotted along the way.
The last leg of this ride will take you back to the Penobscot River at the picturesque Binnette Park. Strole along the grassy field or take a rest on a nearby park bench and take in the peaceful river as it flows by.
Check out Aroostook County Tourism's bike trek number two, Old Town to Enfield here! View all cycling routes in Aroostook County here.