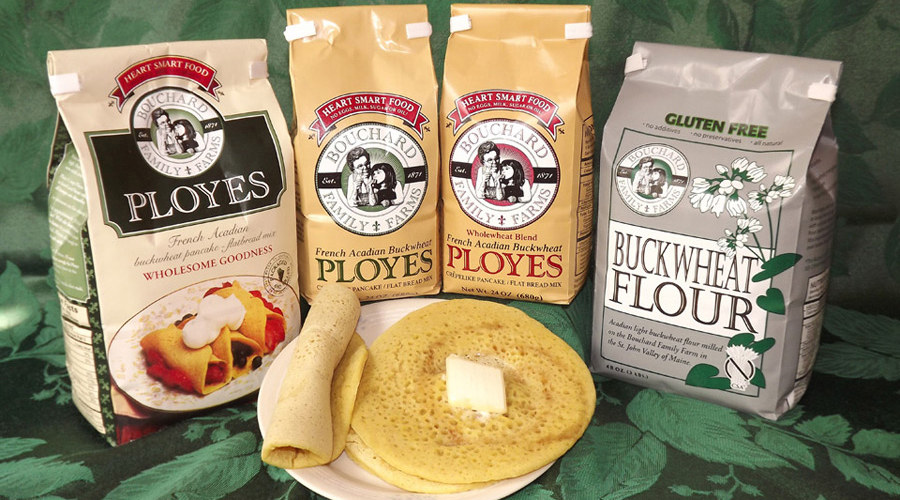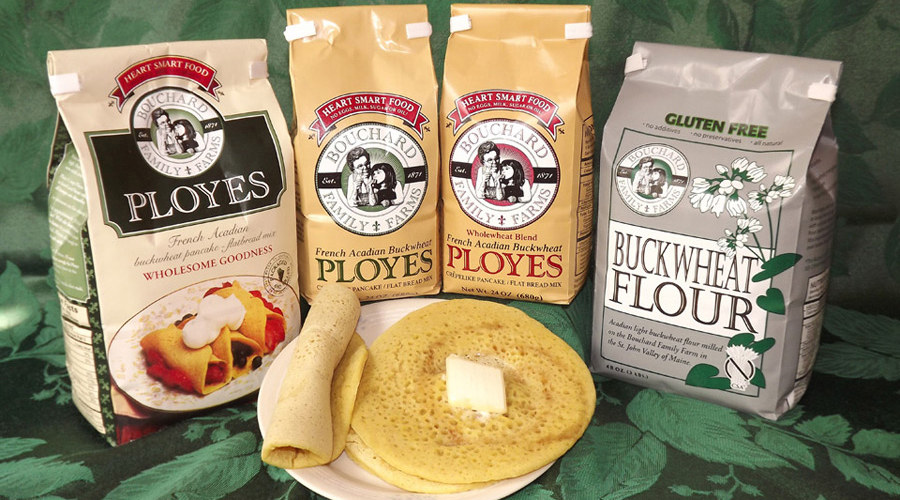 2018-03-01
Ployes: Traditional Buckwheat Pancakes
Guest Blogger: Patricia Sutherland
One of the county's winter highlights are the Can Am sled dog races in Fort Kent on March 3. If you are planning to travel to the St. John Valley for this outstanding international event (and you should!), for certain you will enjoy some ployes almost anywhere you choose to eat this weekend.
Ployes are the crepe-like buckwheat pancakes that are a treasured tradition in the valley and are served as bread with your meal. You can enjoy ployes as I do…spread with butter, rolled up and eaten with any meal. You might also choose to spread with butter and maple syrup for breakfast or for dessert enjoy stuffed with fresh fruit and yogurt. Lots of ways to enjoy ployes.
I am including the traditional ployes recipe for you to make at home as you can purchase buckwheat flour in the supermarket in the baking aisle.
But my suggestion is to turn to the Bouchard Family Farms' ployes mix which you can find in almost any grocery store. You simply add water and mix a batch of ployes for your family. Easy, quick and yummy…try some!
Ployes de Bouqouite (Buckwheat Pancakes)
Mix until smooth:
1 cup white flour
1 cup buckwheat flour
Pinch of salt
2 cups buttermilk
Then, dissolve 1 tsp soda in 1/8 cup water. Add to above mixture, along with one egg and 3 tbls melted shortening. Add one more cup buttermilk. The mixture should be thin. If necessary, add boiling water to achieve correct consistency.
Bake on cast iron griddle or fry pan. Pour about three tablespoons of batter on griddle. With spoon, spread batter out in a circular motion until it is 1/8 inch thick. Cook on one side only for 1 to 1 ½ minutes. Top will be dotted with holes when done. Eat hot!
The traditional way to eat ployes is to spread with butter, roll up and eat.