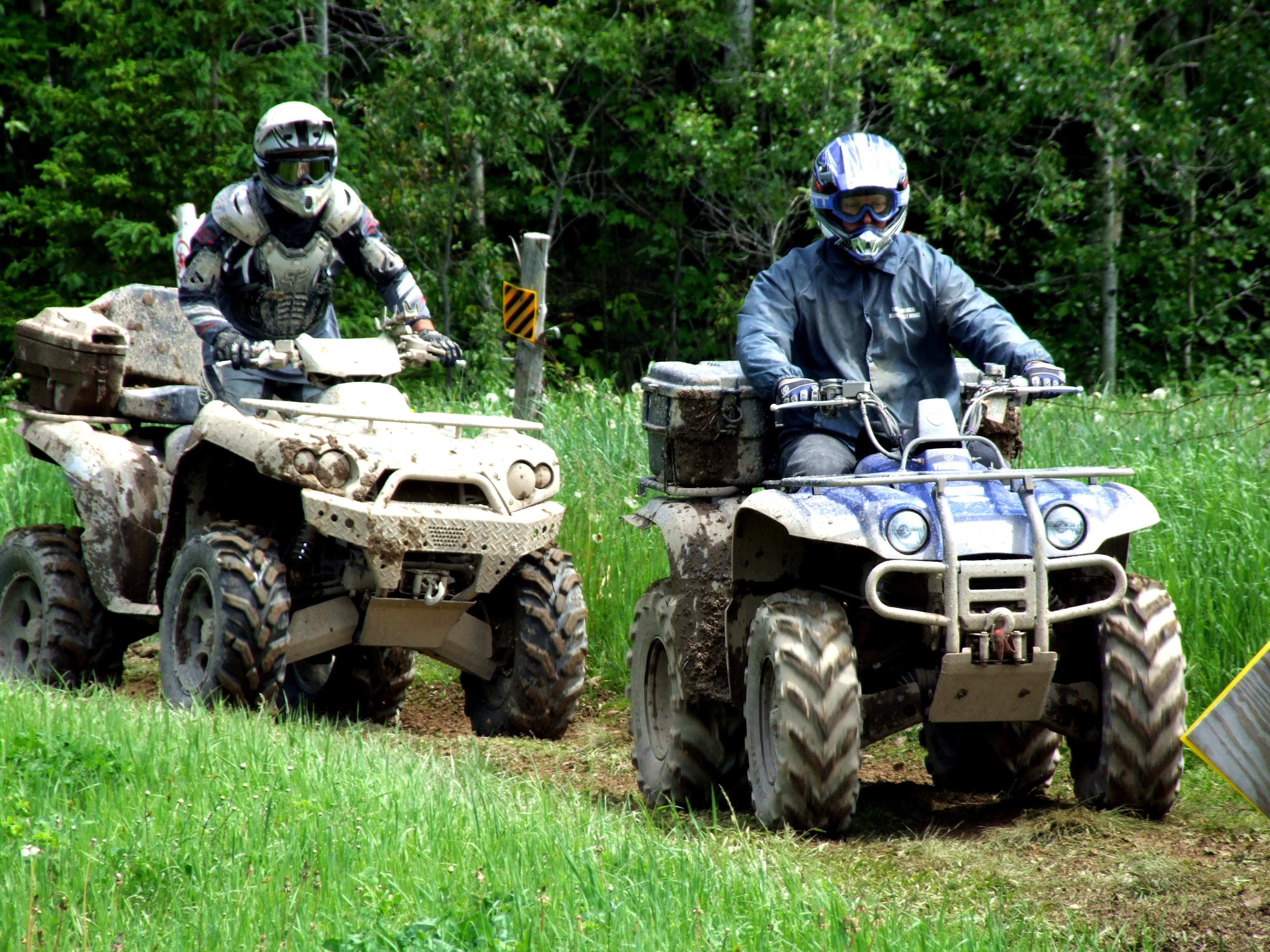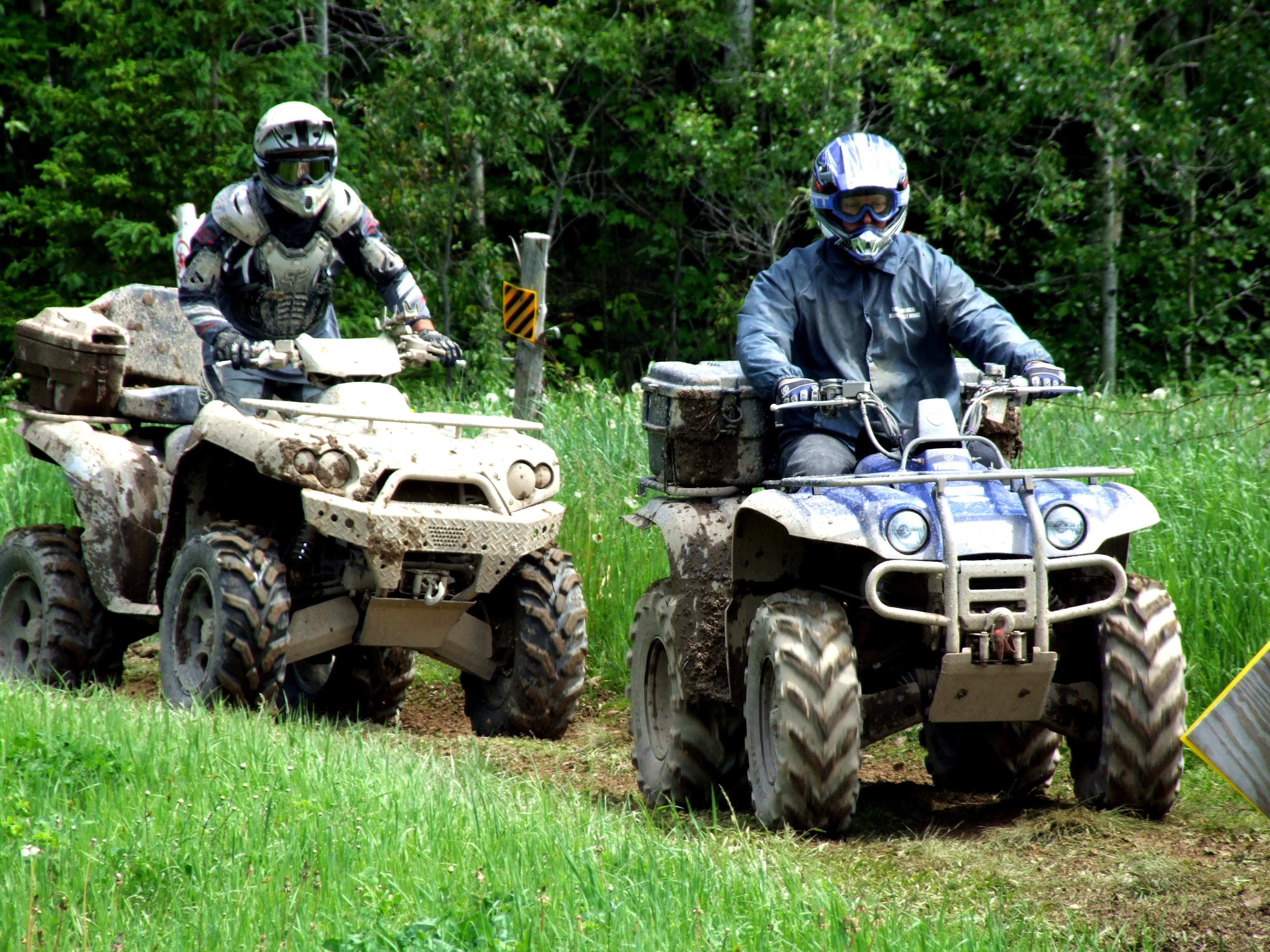 2022-05-17
Two Great Days ATVing in Northern Maine
There's nothing more thrilling than ATVing in the vast wilderness of Aroostook County. Come along on a thrilling two-day adventure through the untapped wilderness. Aroostook County has over 1,300 miles of marked trails waiting to be explored. The vast network of trails weave along rugged paths through pine groves, rivers, streams, bogs, and farmlands. The trails are lovingly maintained by local community sporting clubs and through partnerships with private landowners, so access is easy, and connecting to other communities throughout the trails is a breeze.
Visiting The County in the summer is always a great adventure. Aside from the gorgeous landscapes, the area is full of eclectic festivals that are fun for the whole family. So plan your ATV trip accordingly and make sure to look at the calendar of events to see what's happening.
Pack your gear, load up the trucks and get ready for a fun-filled adventure in the Crown of Maine. Request a free guidebook and maps of the region be mailed to you - click here!
Take a peek at this ATV map and this list of Aroostook County ATV Clubs.
Day 1
Start your journey in picturesque Caribou, the most northeastern city in the United States. Caribou is the second largest town in Aroostook County and has lots to offer. This town is a dream for the outdoor enthusiast from recreational hiking trails, fishing, hunting, canoeing, and ATV trails; this action-packed town will not disappoint. Caribou is also a great place to try local cuisine and unwind before hitting the trails. If you are heading out in the morning, grab a fresh cup of coffee, apple turnover, warm croissant, or any other mouthwatering pastry at Farms Bakery. It's a local favorite breakfast spot that is sure to fill you up before hitting the trials.
If you want to soak in a bit of history before starting your day, visit the Caribou Historical Society that houses more than 10,000 artifacts and features an 1860's one-room schoolhouse replica. Or if you're in the mood for some quintessential summer fun, Goughan's Berry Farm offers a variety of family-friendly activities and while you're there, try the homemade ice cream, make a purchase in the gift shop, and peruse their overflowing baskets of fresh produce.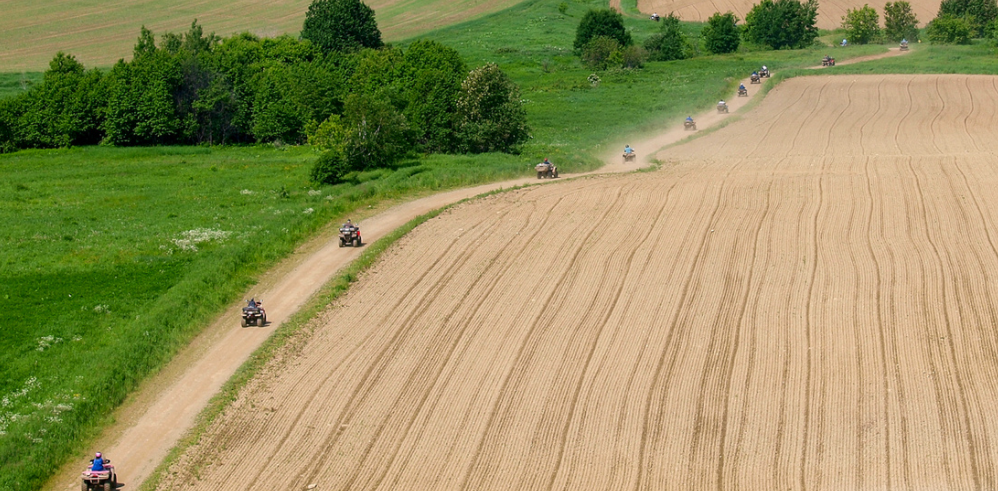 For your ATV adventure, grab a secure parking spot at the trailhead located on Otter Street in Caribou. This trail will head east toward Limestone. Wildlife sightings are frequent along this route, so be vigilant of your surroundings and give plenty of space to any animal you may encounter. During your trip toward Limestone, you will travel through some lush wilderness and muddy terrain, which makes for an epic ride!
When you arrive in Limestone, a must-see destination is the historic Loring Air Force Base. Once a weapons storage area for atomic bombs during the Cold War, Loring Air Force Base has been repurposed into a commerce center and aviation park. STAY ON MARKED TRAILS.
After a fun day of riding, stop at the Northern Maine Brewing Company and order a flight of beer or check out the specialty pizza options at Frederick's Southside. Overnight accommodations are available at the Caribou Inn & Convention Center or Russell's Motel.
Day 2
Start your day in the town of Houlton, where activities and attractions are abundant. The downtown/market square area has some great cuisine options and unique shops. Spending some time exploring before you hit the trails will not disappoint. Begin your day at Sadie's Bakery and grab a freshly made doughnut before they sell out. Mosey over to the Riverfront Park and Gateway Bridge for a scenic walk along the Meduxnekeag River Trails; there are numerous plaques to read with illustrations detailing the local history, spot wildlife along the walk, and find the three bronze kinetic wind sculptures.
Begin your ATV ride on Ludlow Road, where secure parking is available. The 32-mile ride through wooded landscapes travels over a 40' trestle bridge in the town of Monticello that offers spectacular views of the river valley below. The apex of this trail is at the very top of Mars Hill Mountain, where a panoramic vantage point of the rolling landscape into Canada and a view of Mount Katahdin awaits you! Or ride the trails south from Houlton to explore picturesque Pleasant Lake in Island Falls.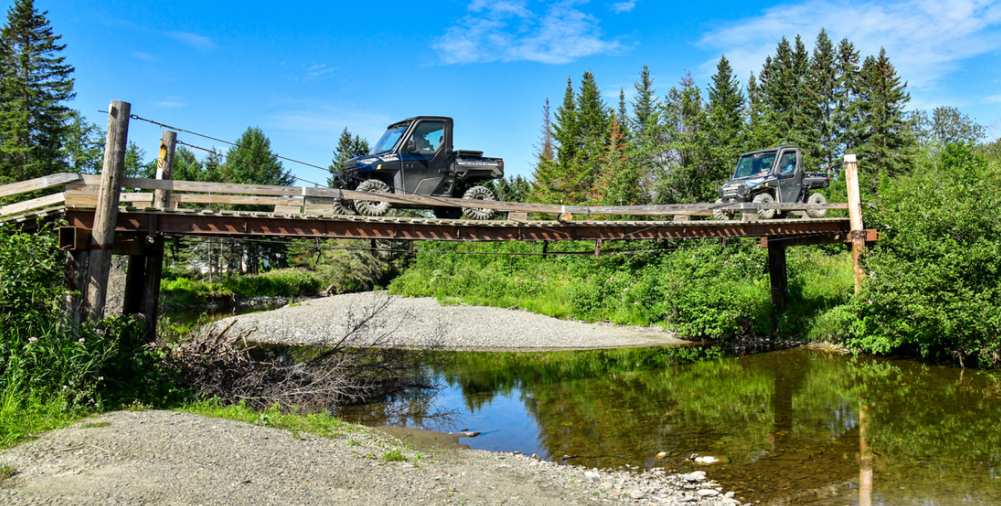 Once you arrive back in Houlton, pop into the Downunder Sports Pub, where there is something for everyone on the menu. Over 20 Maine craft beers are available, and delicious food options include wings, steak, seafood, pizza, and more! There is seasonal outdoor seating and lots of fun arcade-style games, including a golf simulator. If a quieter spot is what you're after, try The Vault Restaurant for some gourmet menu items like grilled yellowfin tuna or lobster ravioli. Settle down for the night and rest your head at The Brookside Inn, Smyrna, or the Shiretown Inn and Suites, Houlton.
More adventure lies to the north where riders will find the Aroostook Valley Trail that tours the St. John River Valley by way of the former Bangor & Aroostook Railroad lines.
Throughout your adventuring, please be sure to ride responsibly and be stewards of our beautiful natural resources.
Looking for more ATV adventuring in Aroostook County? Here it is!
Aroostook County ATV Maps:
Southern Aroostook ATV Map
St. John Valley ATV Map
View all Aroostoook County ATV clubs here.
Online ATV registration and safety classes portal here.