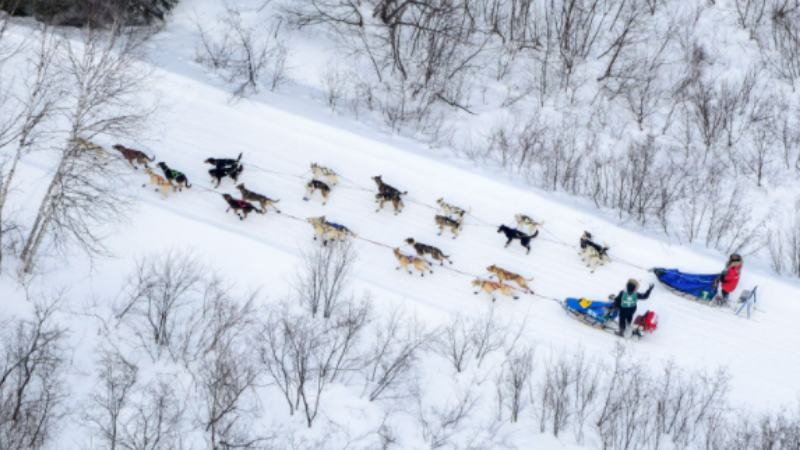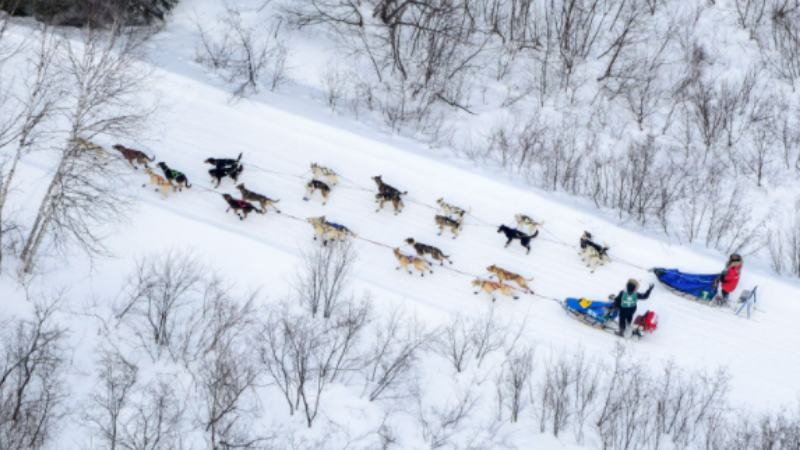 2022-03-01
Our Legacy of Dog Sledding Continues
Are you looking for a unique and thrilling winter adventure? Come North and experience the thrill of dog sledding!
There is nothing more thrilling than traversing the expansive wilderness of Maine's Aroostook County by dog sled!
The sport of dog sledding is ingrained into the heritage and history of The County. The vast wilderness, extensive trails, 120" of annual snowfall, and blustery temperatures make The County the premier destination for dog sledding.
Several outfitters in the Crown of Maine offer guided dog sledding tours, each promising adrenaline-pumping rides and a lifetime of memories. These family-friendly rides will have you weaving in and out of tree lines and zipping through open fields.
Outlaw Ridge: This sled dog team is based in Fort Kent, and you can follow their adventures on the trails online or request an experience.

Lugdon Lodge: This four-season lodge on Eagle Lake offers family-friendly dog-sled tours and overnight accommodations.
If you'd prefer a front-row seat to all the action, join thousands of spectators at the Can-Am Crown International Sled Dog Races!
Since 1993 Fort Kent, Maine, has been the home of the Can-Am Crown 250 dog sledding races. Dog sledding enthusiasts flock to Aroostook County for a chance to see the magnificent sport in action.
The dog teams along with their mushers, masterfully trek the 250 miles of trails to the finish line. Boasting the longest and highest caliber race in the eastern United States, the racecourse is thoughtfully mapped out, providing spectators with a front-row view of the action on Fort Kent's Main Street, Lonesome Pine Ski lodge in Fort Kent, and spectator points in Allagash and Portage Lake. Mark your calendars; this year's race takes place on March 4th!

Bundle up! Cold temperatures equal optimum conditions for race day. Remember, you are in Aroostook County; life moves a little slower here. Take in the beauty and majesty of the scenery, grab some local fare, join the camaraderie of the people, and be sure to look out for moose!