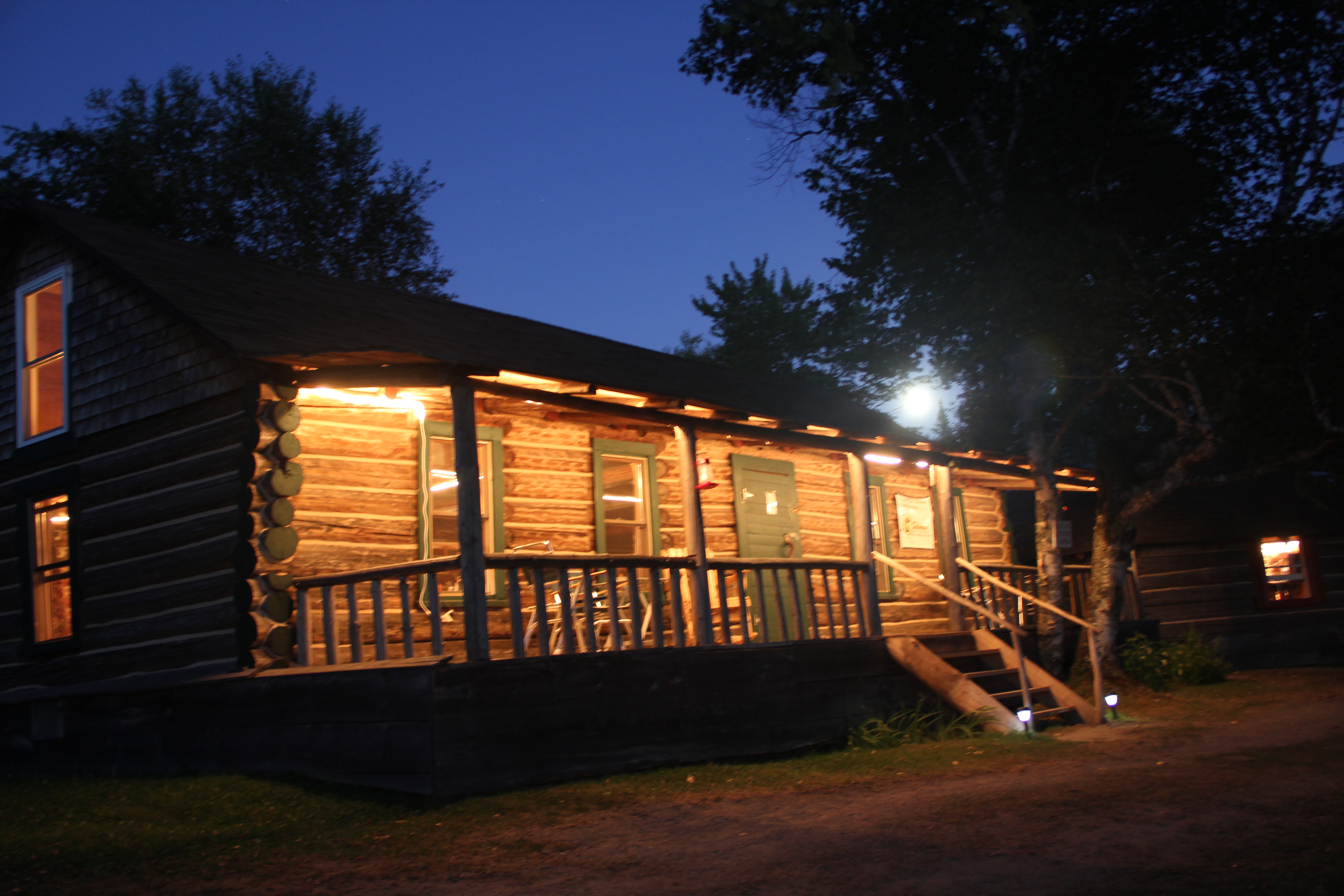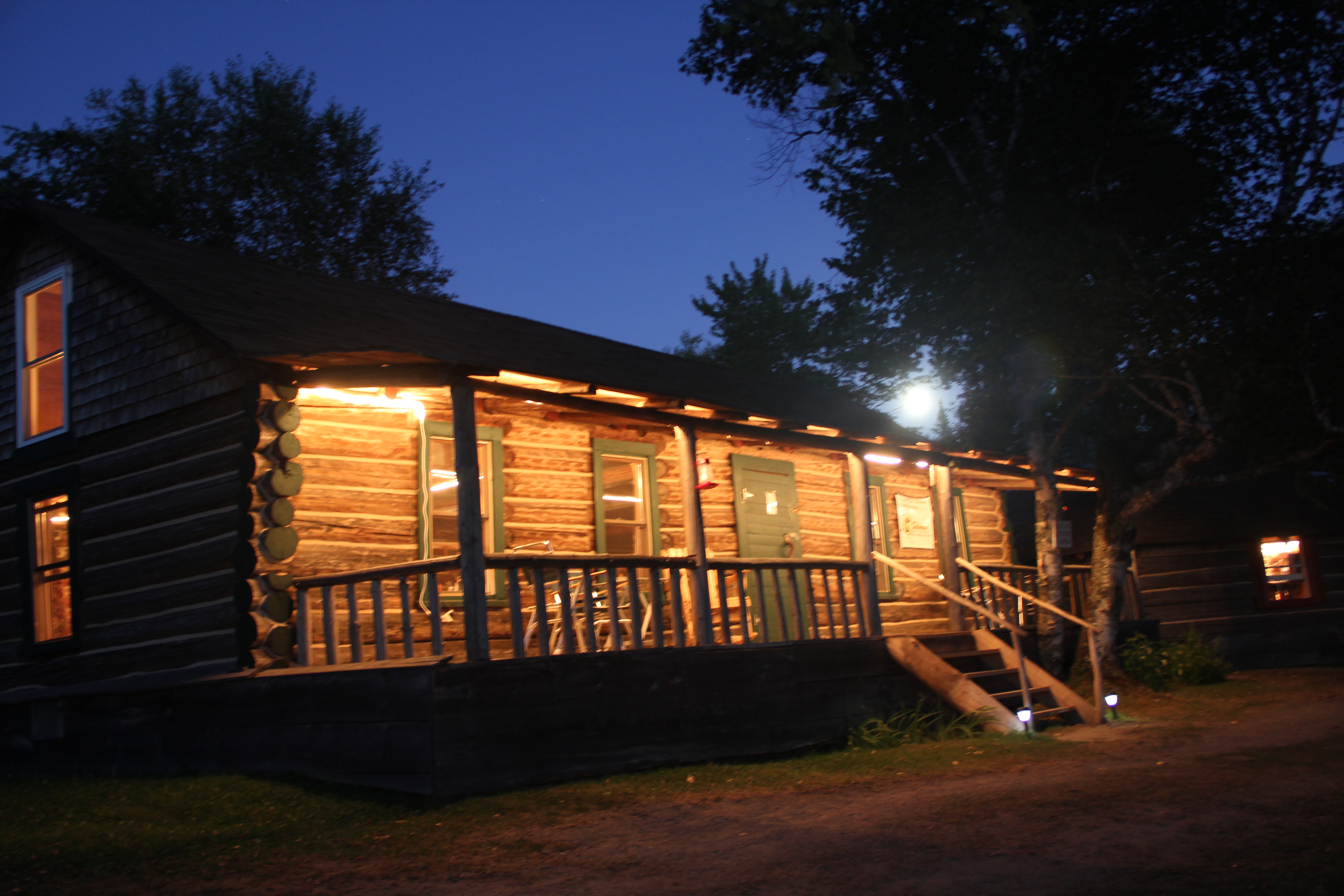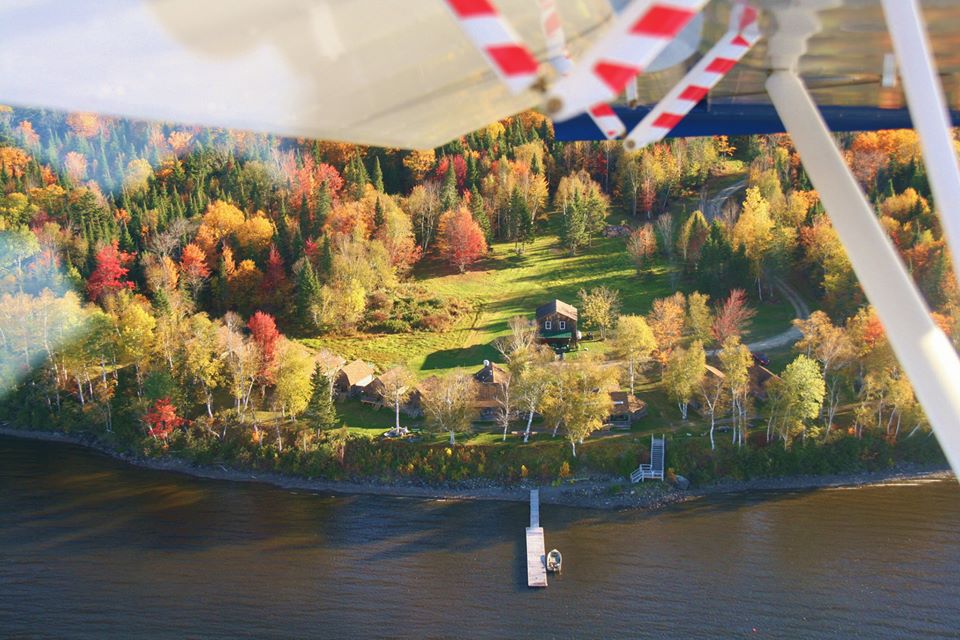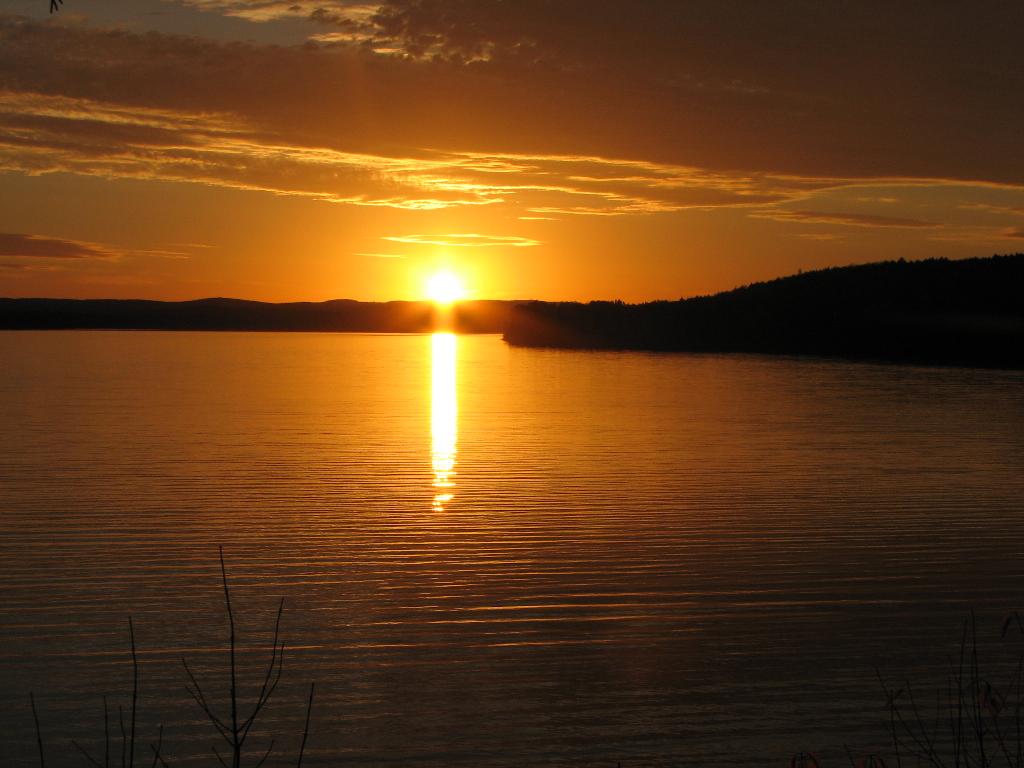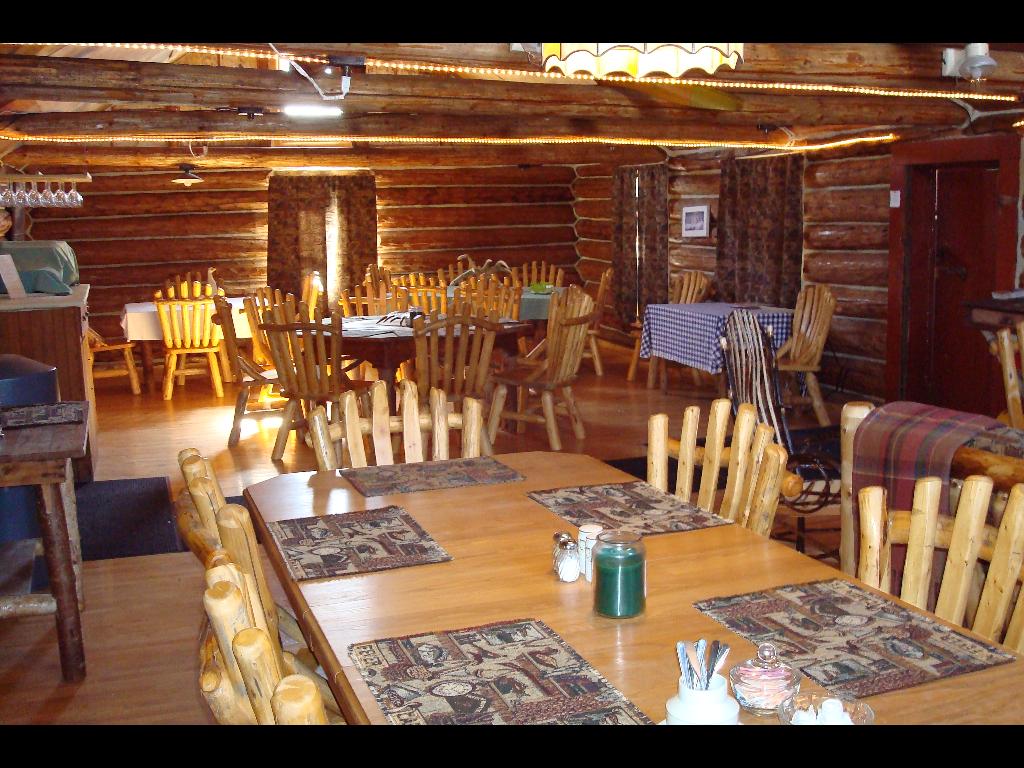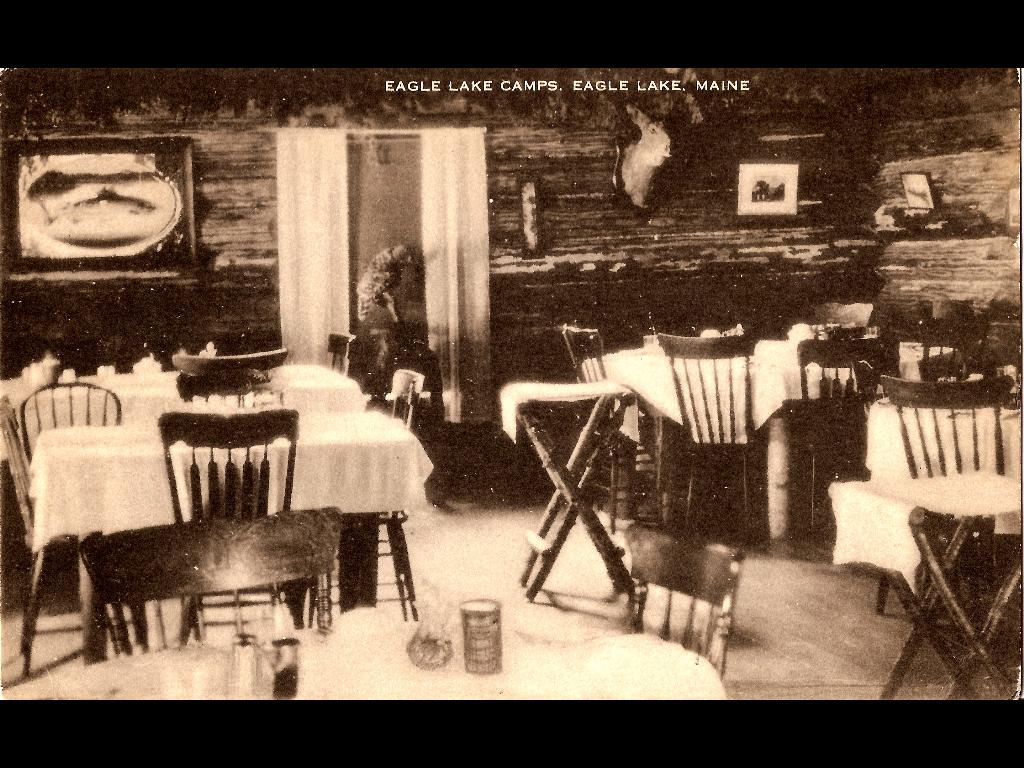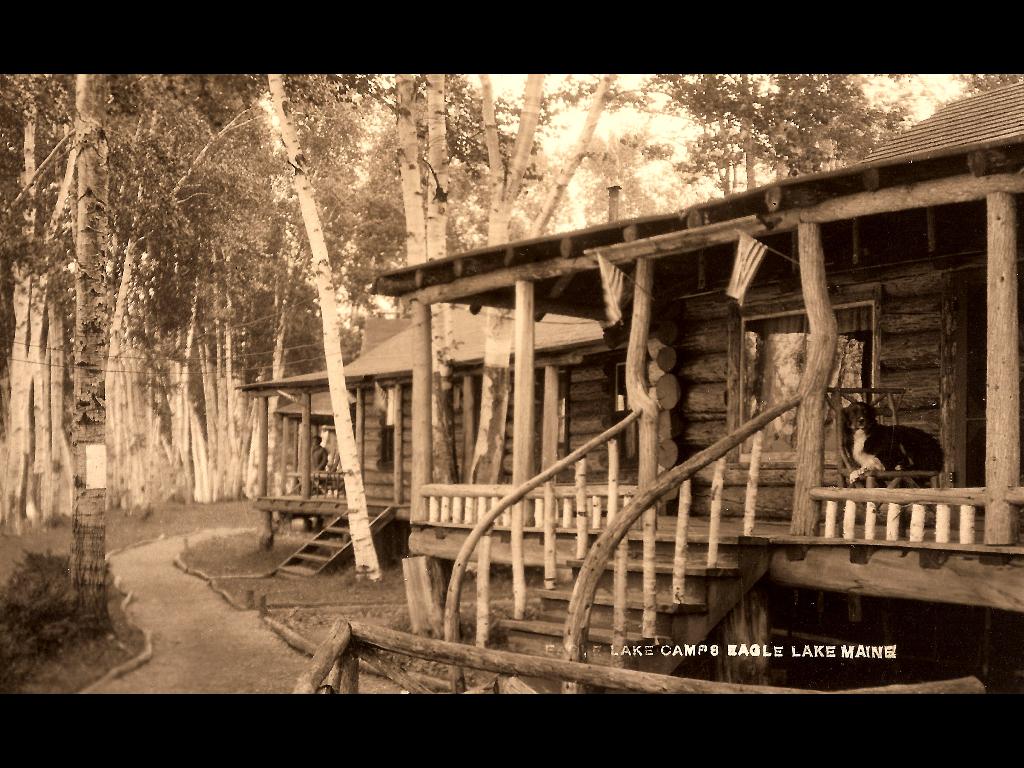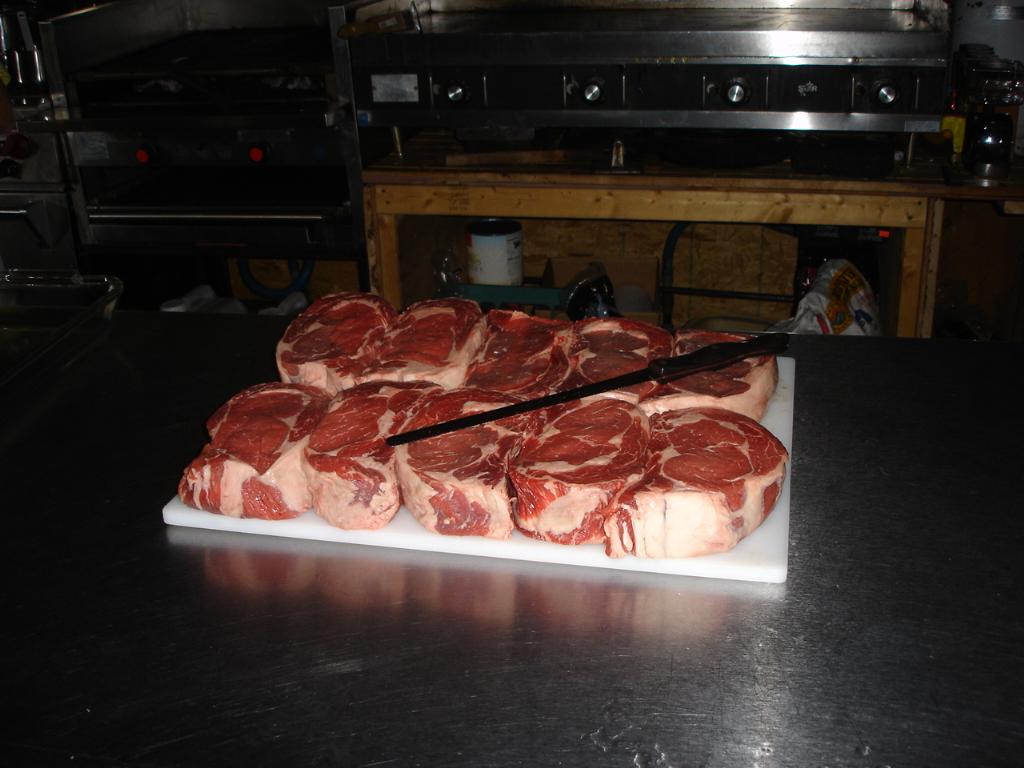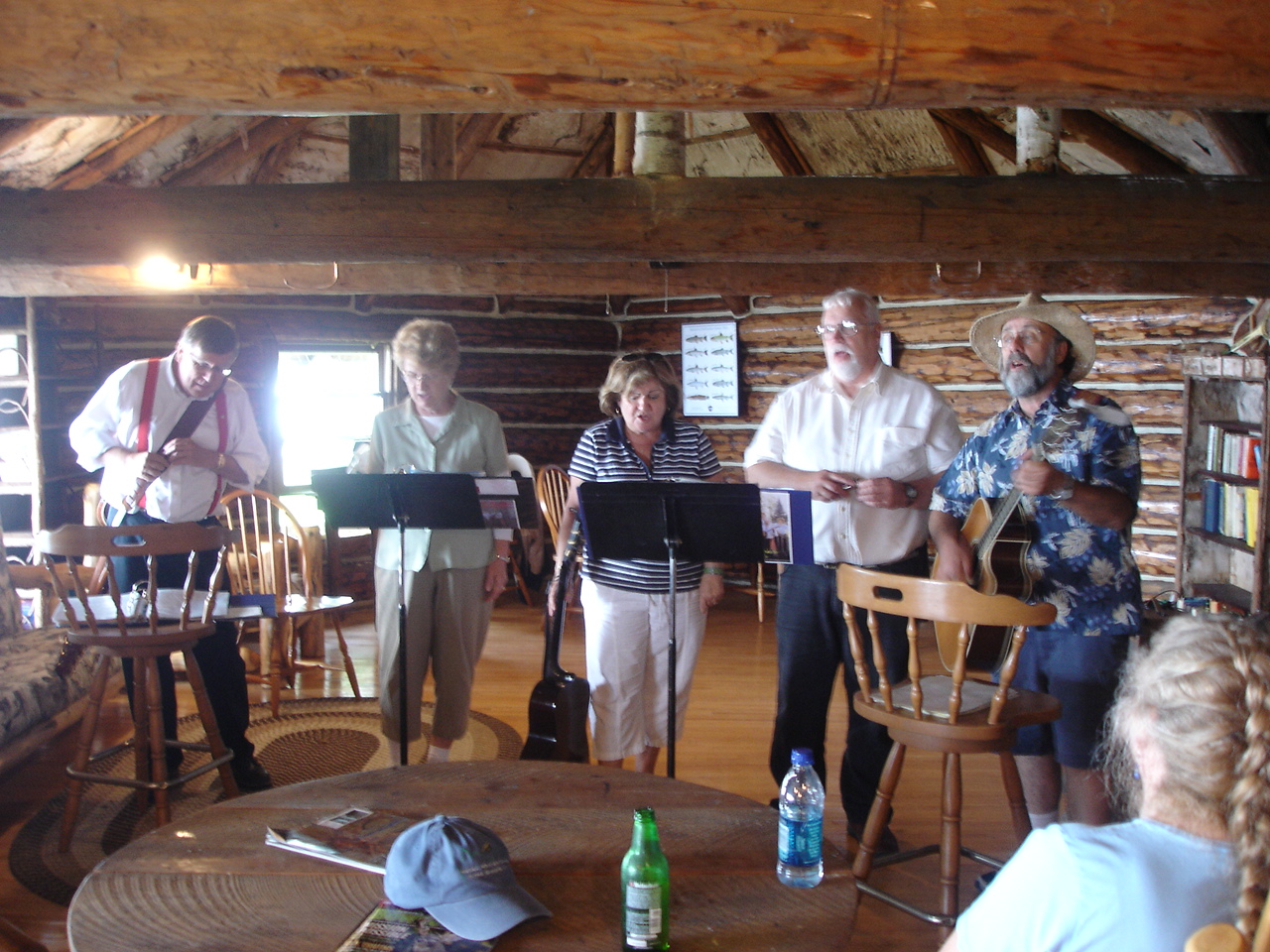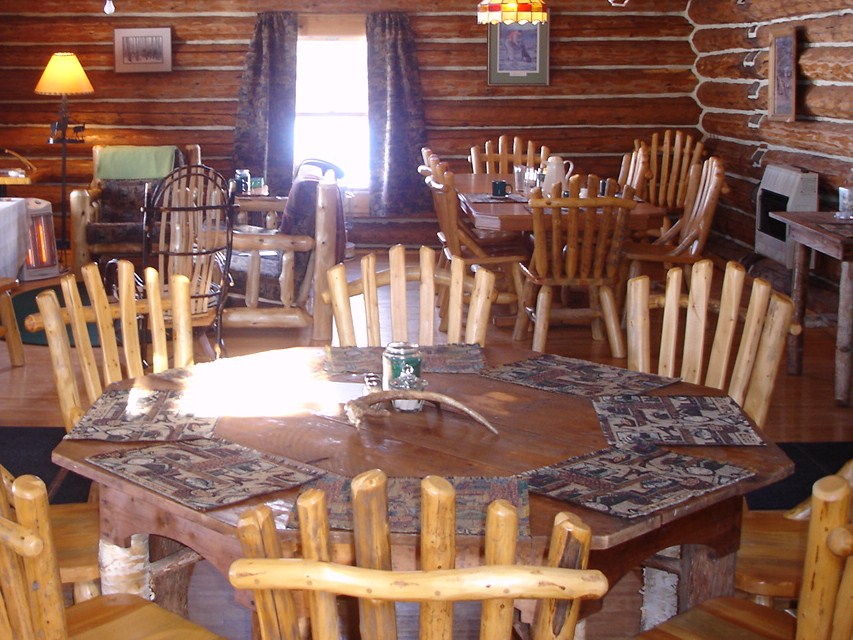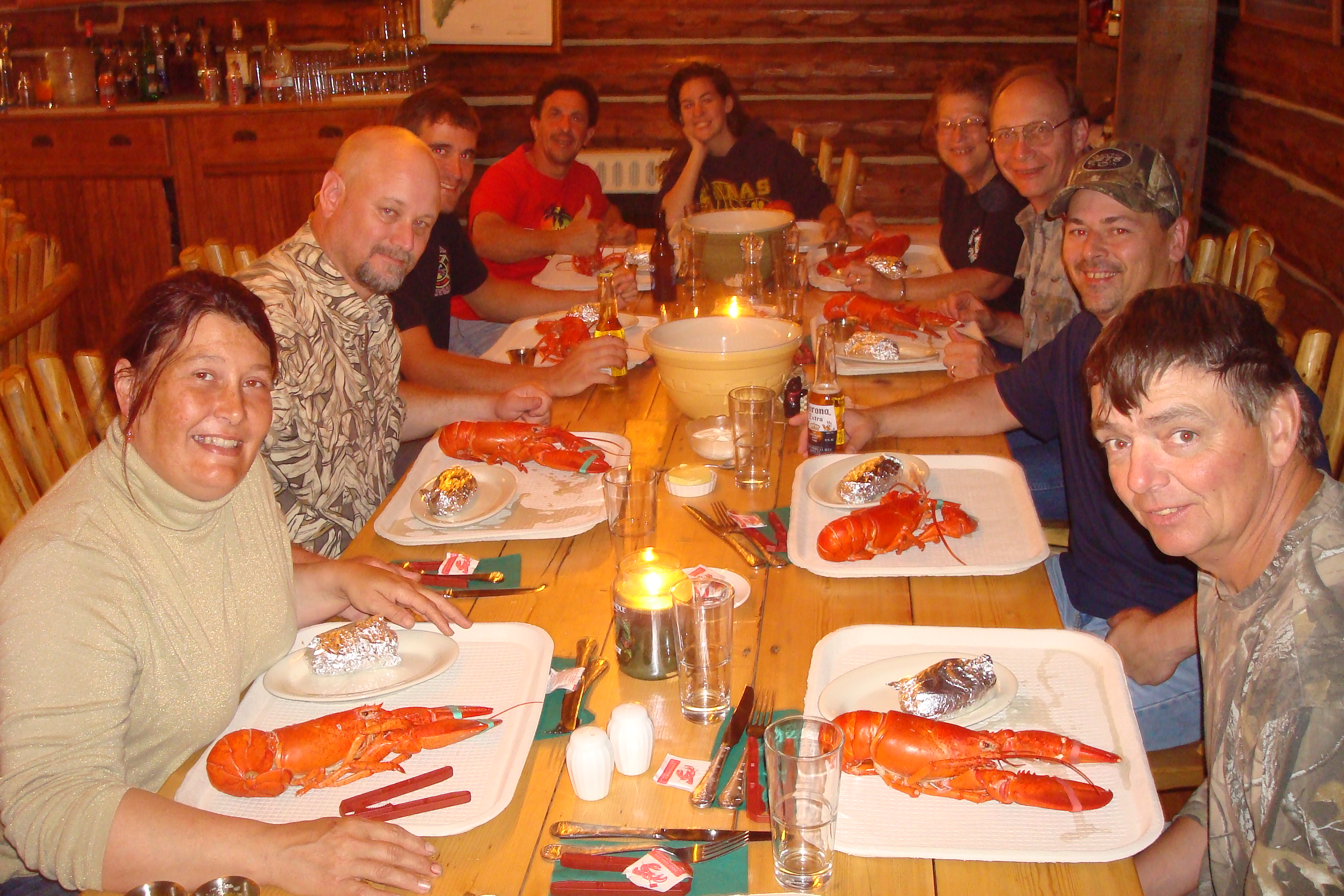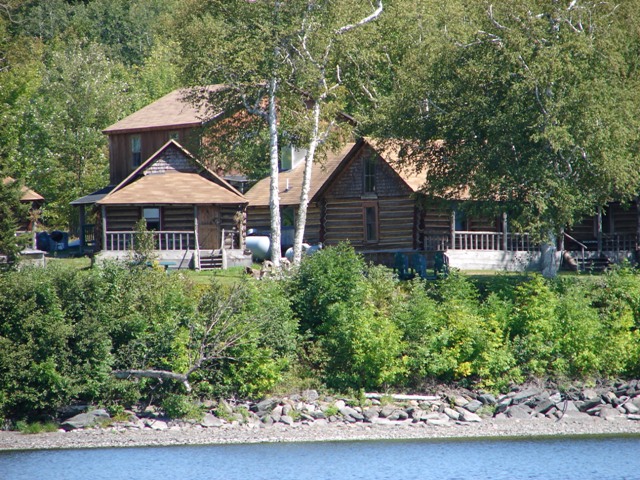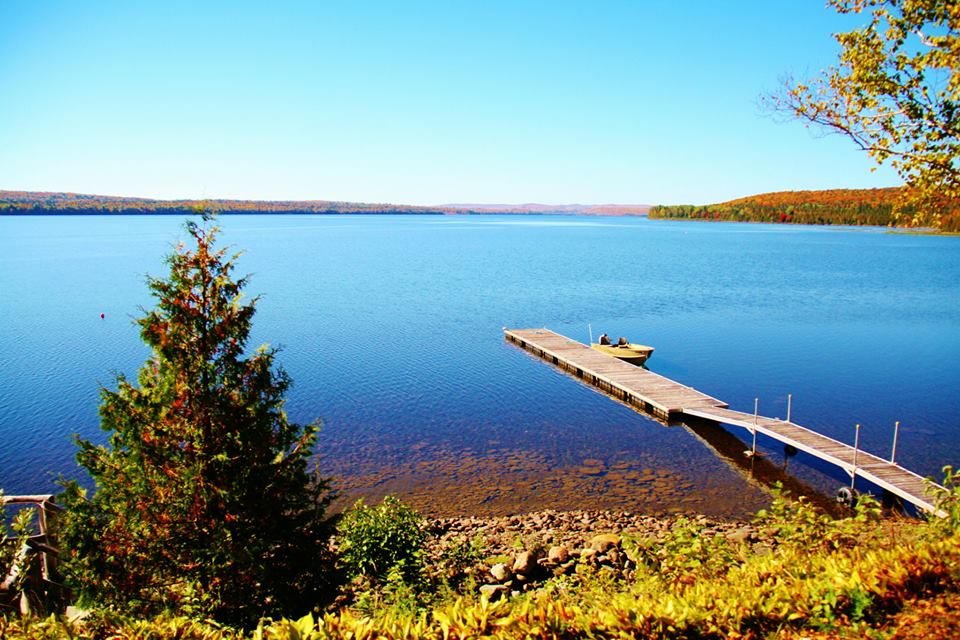 The historic Roosevelt Dining Room at the Eagle Lake Sporting Camps is the perfect setting for a delightful meal and memorable times with friends and family. Seating up to 30 people, the authentic log dining room has over a 100 year history of serving adventure seekers, business leaders, politicians, even royalty. The octagonal "Roosevelt" table was designed to be "politically correct" allowing "heads of state" and competitors to share a meal while each person has an equal space at the table.
Enjoy your favorite cocktail before dinner in the "Rough Rider Lounge". Our ample selection of wines by the glass or by the bottle provides choice to compliment your meal or celebration. The "Reserve" list for those special times includes bottles priced up to $295.00, including "Dom Perignon". Cap off the evening with your favorite cigar and an ancient glass of cognac.
Our luncheon menu offers traditional lakeside fare including, salads, soups, burgers, hot dogs, and chicken.
The dinner menu includes pasta, fish, steak, and fresh and tasty side dishes. Desserts include "Cheesecake Factory" delights and a seasonal cobbler or pie.
Weather permitting, enjoy lunch on the deck or on a lakeside picnic table.
Call to arrange pontoon boat transportation from our docks in the Village of Eagle Lake. Just $20 per person round trip. Or, you may drive in during the summer season over a 20 mile gravel road. Link to Directions.
Reservations Required. For Reservations or Information: Call 207-444-5108 x 2