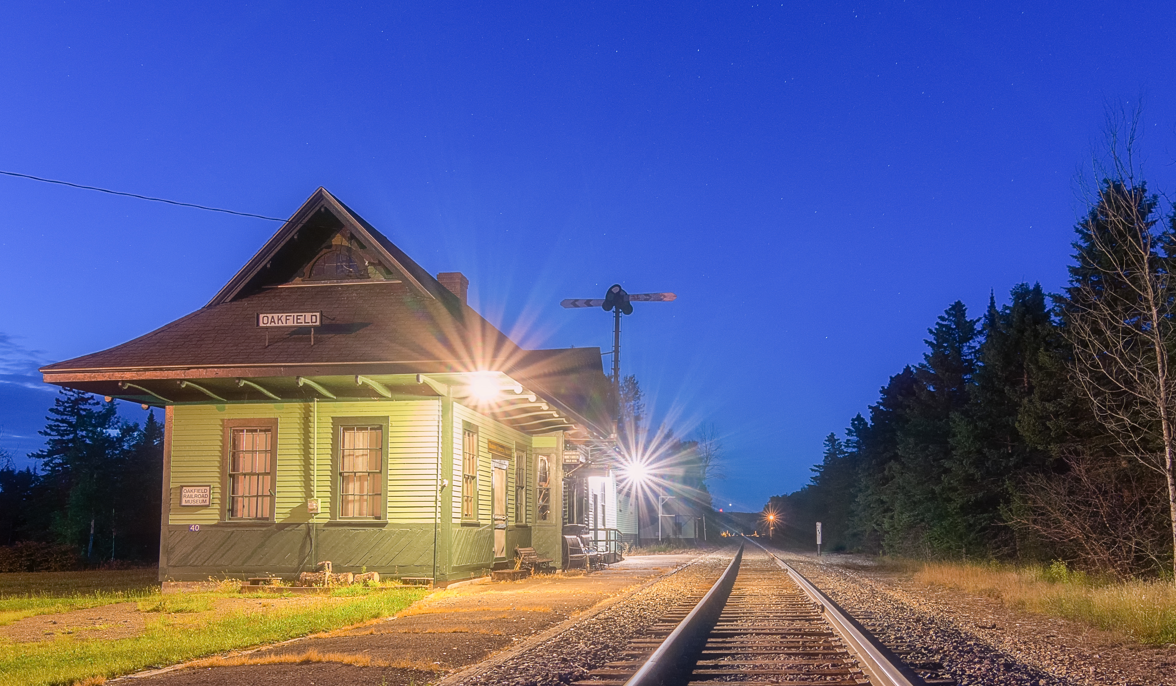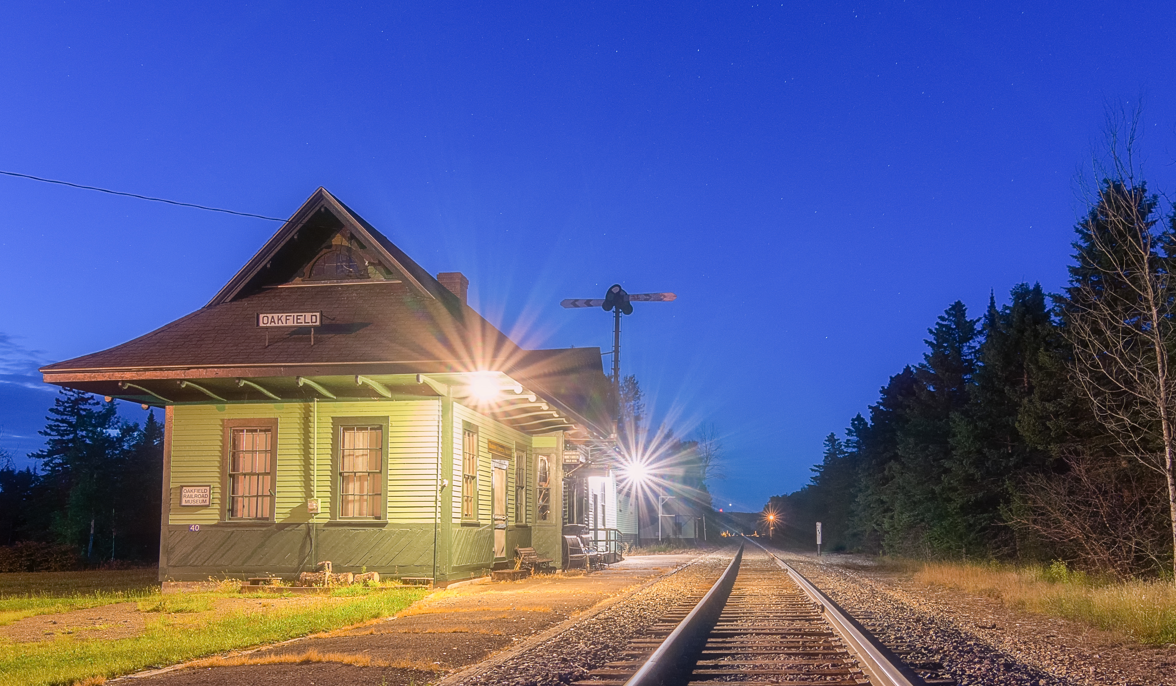 The Oakfield Railroad Museum is a former Bangor & Aroostook Railroad depot rehabbed in 1991. It is owned the Oakfield Historical Society and operated by volunteers, steeped in the lore of the Bangor and Aroostook Railroad.
Admission is Free! (Donations are appreciated)
Open from the Saturday prior to Memorial Day through Labor Day on Wednedays & Sundays from 1:00pm to 4:00pm
Our Official Facebook Page: Oakfield Railroad Museum
Tours for groups and charter buses are available by prior arrangement.
Inside the historic wood-frame station, visitors can see:
hundreds of historic photographs
vintage signs and advertising pieces
signal lanterns
original railroad maps
telegraph equipment
newspapers
a Hand Car and a Motor Car
restored mail carts
the C-66 caboose
the weathervane from atop the old water tower demolished in 1982.