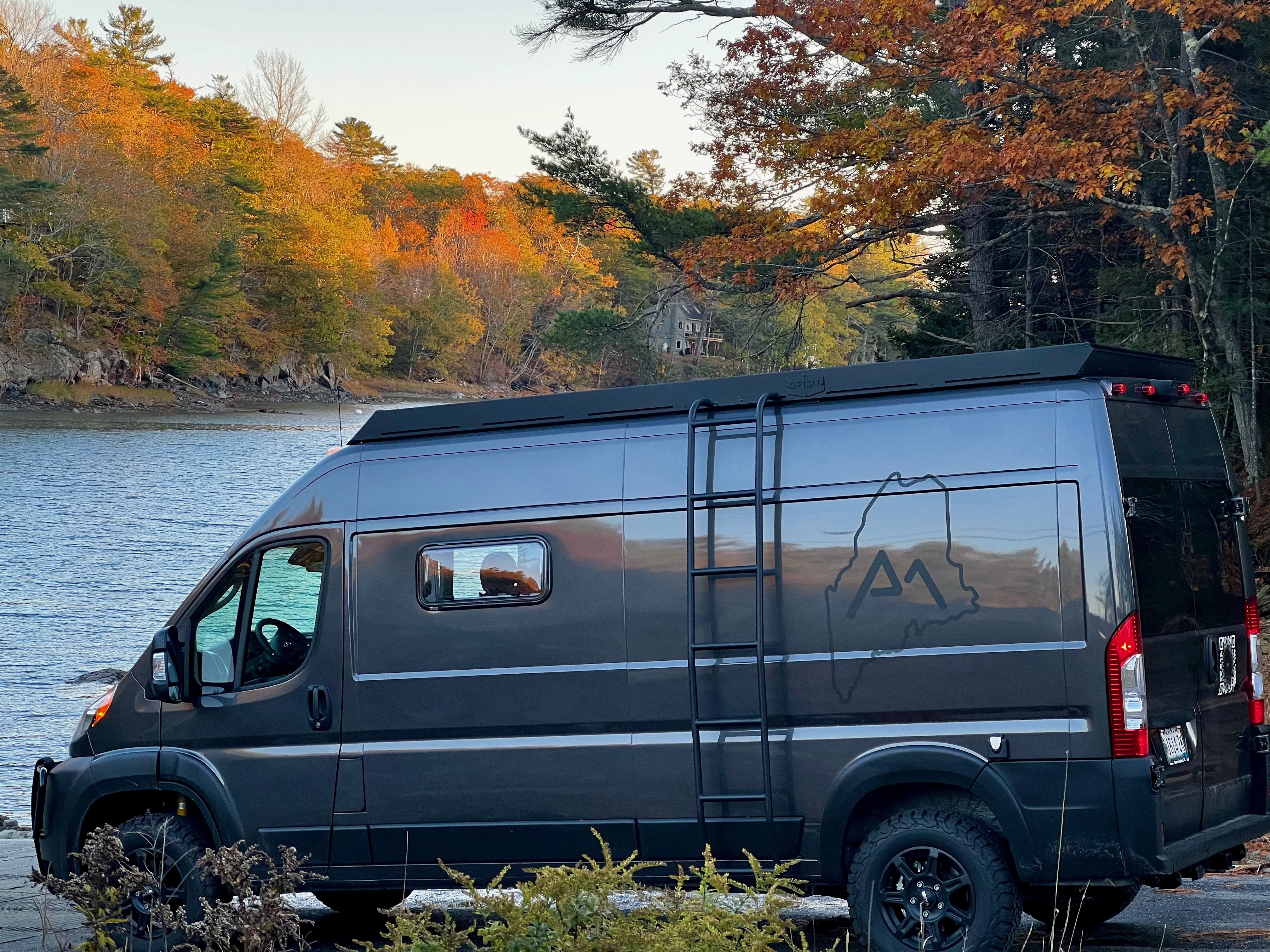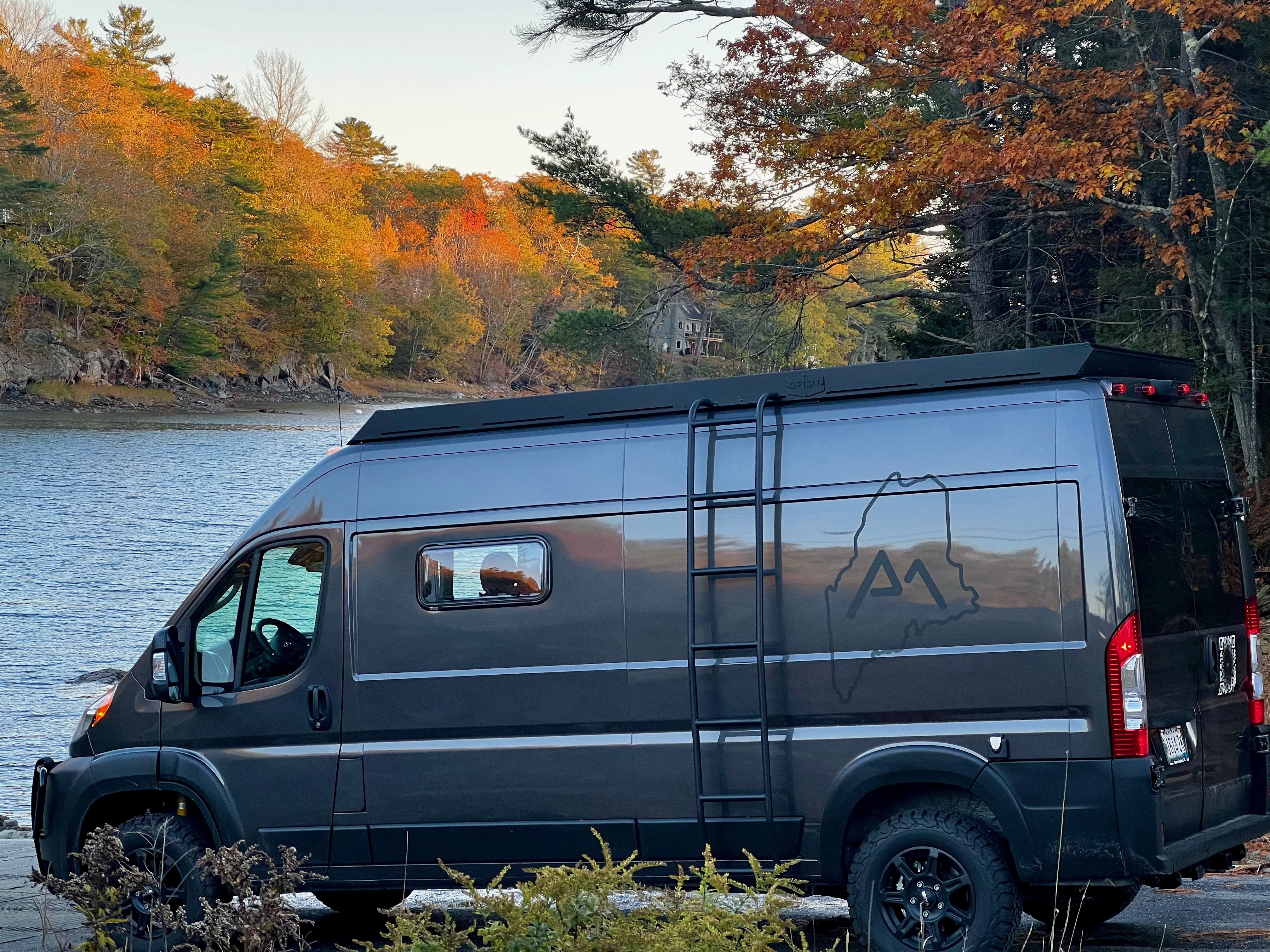 A perfect way to have freedom in your travel of Maine and the greater Northeast. Get your car rental and accomodation all in one. Use our vans to adventure the entire state!
We pride ourself on being the top van life and adventure van rental experience in the northeast! Our vans are off-grid and off-road designed. Our vans are easy to drive and provide access to all parts of wild Maine.
It is the best way to find your adventurous experience while providing comfort and security. We collaborated with local manufacturers and developed unique professional custom van builds that help create a premier experience. We are the first company in Maine to use such a highly specialized off-road, solar based off-grid build in these Class B Camper Vans.
Our pick-up location is in Brunswick, and we do pick up and drop-offs at the Portland Jetport.