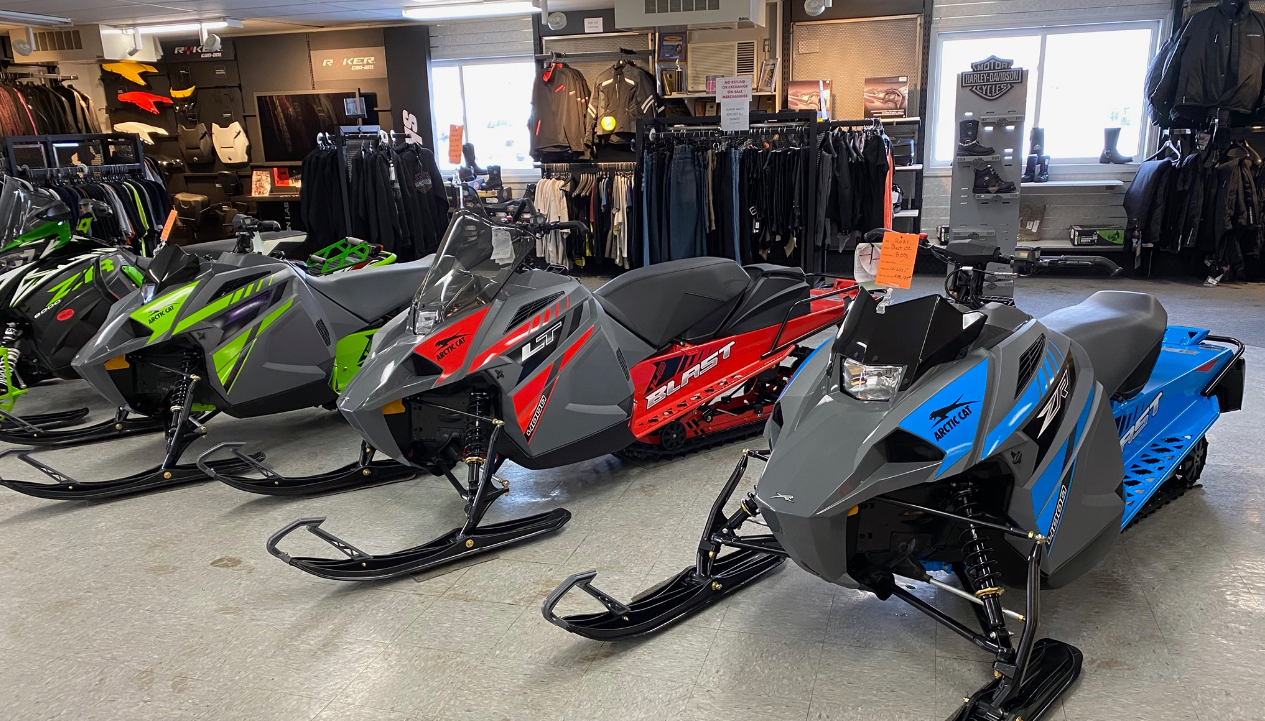 Snowmobile Rentals from Ploude & Plourde
Rent awesome snowmobiles from experts in motorized recreation. The professional staff at Plourde & Plourde is eager to show you everything you need to know to understand your machine and travel on the scenic trails of Maine's Aroostook County. With The County snowmobile trail map we provide and well signed trails, you'll discover how easy it is to explore the beauty of Aroostook County. Our snowmobiling trip reviews don't lie - we are the most trusted name in snowmobile rentals in Northern Maine.
Rent/Reserve your Polaris or Ski-Doo Sleds Now
Rates
1/2 Day = $229.00
Full Day = $299.00
24 Hours = $349.00
Monday-Friday = $1495.00
Weekend = $895.00
2024/25 Aroostook County Snowmobile Map
About Plourde & Plourde
The Plourde & Plourde family has been in the snowmobile business since 1964. Bob has ridden snowmobiles since 1964 in various events from oval racing to cross-country racing. In 1971 Bob purchased from his Dad's partner, his share of the snowmobile business. In 1971 Bob started running the business selling Ski-Doo snowmobiles, Harley-Davidson® and Yamaha golf carts. In 1980 he purchased dealerships for Harley-Davidson® motorcycles and Arctic Cat.
Contact Us
Call us today at (207) 496-3211 and find out how our team can help you find the Arctic Cat®, CFMoto, Harley-Davidson®, Ski-Doo, Can-Am Spyder, Can-Am Ryker and Yamaha you've been looking for! We look forward to the opportunity to serve you.