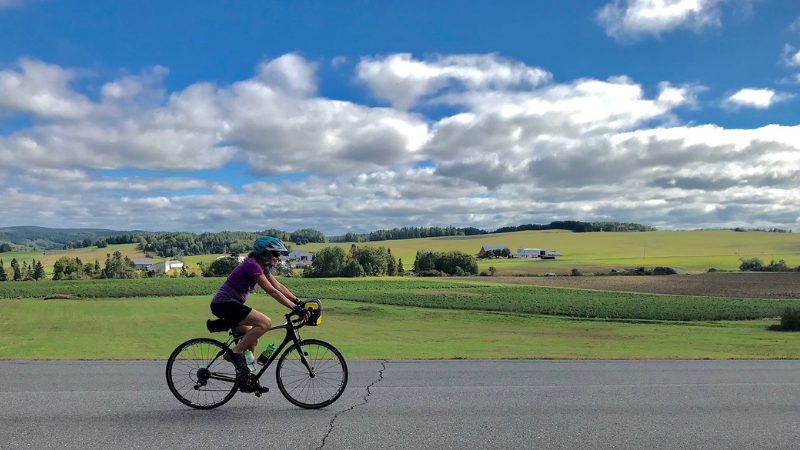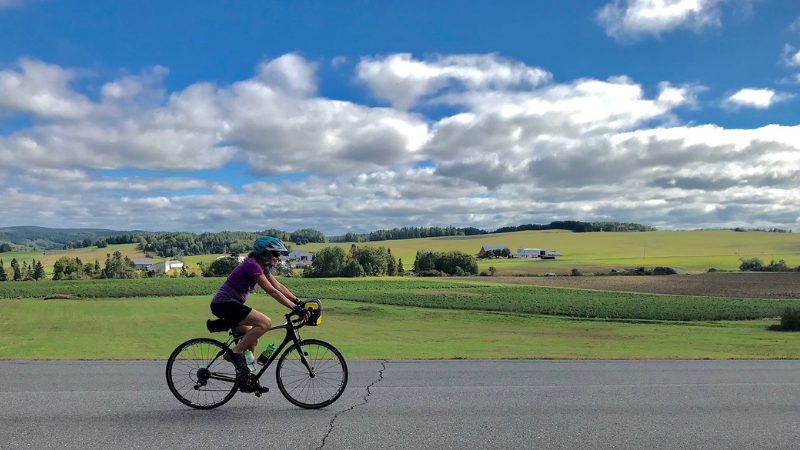 2021-08-12
Bike Trek to Aroostook County; Trek #7 Presque Isle to Van Buren, Maine
This cycling route weaves from central aroostook to the Canadian border town of Van Buren. With colorful midsommer festivals and traditions all year - this biking expereince will ensure your stumble upon some well kept secret gems of the Crown of Maine.
Total Distance 51.5 MI, 2,800 FT
Presque Isle
This bike trek is a picturesque ride along the Aroostook River. Passing through sprawling farmlands and open fields, continue riding on US Bike Route 501 toward Van Buren. You will get a killer workout on your legs while conquering the large hills through New Sweden. This ride also allows you to experience the robust agricultural trade in Aroostook County. A full service bike shope is located in downtown for repairs, supplies, and expert advice!
Washburn
This cozy town is located along the Aroostook River and will provide some peaceful scenery on your ride. There is a great spot to stock up on snacks, grab a bite or take a break at Washburn Trailside Convenience Store. There is also an Agricultural Museum that has old farming machinery and equipment on display and a really neat exhibit called Don & Barbs Country Corner that includes rare pottery, iron, copper, brass culinary items and other historical artifacts.
Caribou
Caribou is the second-largest city in Aroostook County and is the perfect place to check out along your ride. Fun Fact, The National Weather Service Forecast Office is located here!
With many outdoor facilities maintained by the Caribou Parks and Rec Department, you could enjoy various activities like a stroll in one of the parks or walking tracks or explore the ATV trails.
Request a free visitor's guidebook and cultural map be mailed to you here!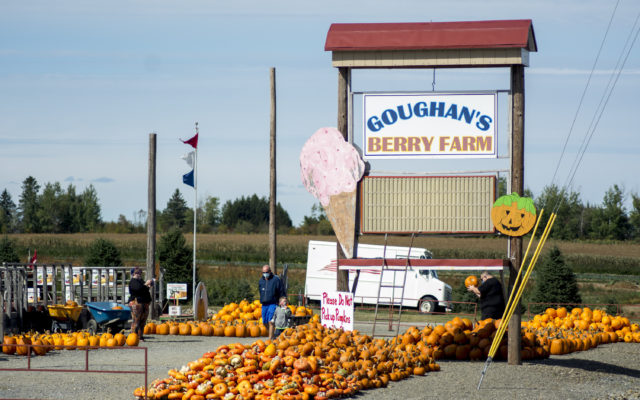 If you're up for a round of golf, Caribou Country Club has a beautiful nine-hole golf course designed by the renowned architect Geoffrey S. Cornish, and is artfully carved out of the rustic countryside. The backdrop is worth the break from bike riding!
Summertime is the perfect time to visit Goughan's Berry Farm! Pick, eat homemade ice cream, see farm animals and try some great products like strawberries or maple syrup!
New Sweden
Get ready for the hills as your ride past rolling farmlands and beautiful pastures. New Sweden is a town established by Swedish immigrants and their families, is rich in history, unique festivals, and beautiful lupin fields.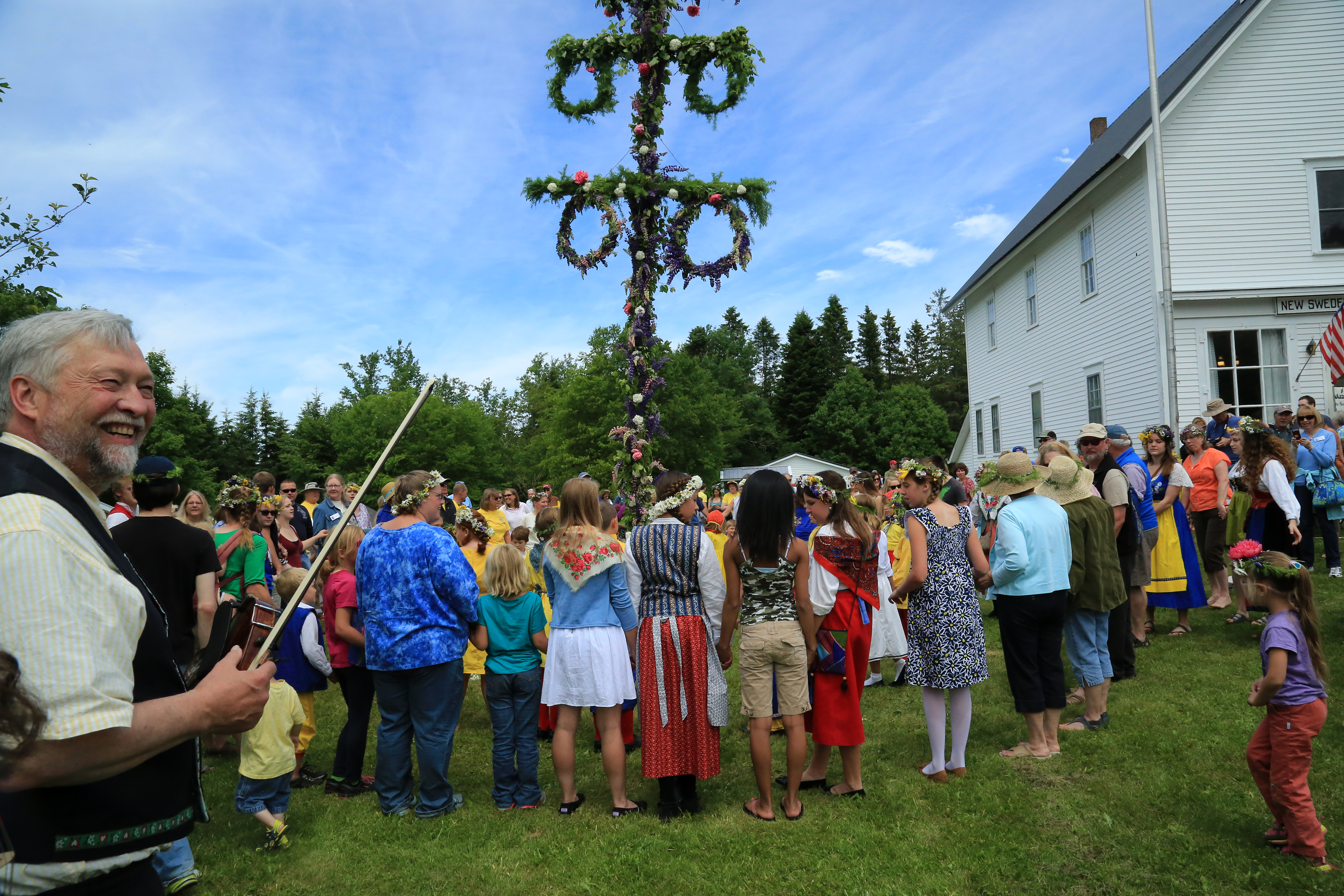 The Midsommar Festival is an experience not to miss when visiting New Sweden. (although this year is virtual), Held on the closest weekend to June 21st (summer solstice), the town celebrates Swedish traditions with food, dance, costumes, and decorating the Midsommar pole. There are craft fairs galore and plenty of live entertainment like storytelling. Let's talk about the food! The festival has lots of traditional Swedish fare like KÖttbullar (Swedish meatballs), Sill (pickled herring), grilled salmon, and boiled new potatoes with fresh dill, soured cream, and raw red onion. The festival is held in Thomas Park, the heart of New Sweden; there are lots of hiking and biking trails located here.
Van Buren
Continuing on US Bike Route 501, you will see glimpses of Aroostook National Wildlife Refuge. Located on part of the former Loring Air Force Base, the 7,750-acre refuge protects native wildlife habitats and species.
Beginning St. John Valley Cultural Byway is located right outside of Van Buren and will give you a chance to take some stellar pictures. Van Buren is the spot for border crossing. It is nestled along the St. John River, one side in the US and the other side in Canada. There is a US Customs and Border Protection cross point located here.

Be sure to visit the Maine Tribute Moose sculpture. The 11 feet tall life-size bronze statue showcases everything that makes Maine special. The moose is adorned with a Maine Coon cat, Black Cap Chickadee, lobster, a can of Moxie soda, leaping landlocked salmon, and various emblems of a blueberry pie, whoopie pie, pine cone and tassel, honeybee, wintergreen, tourmaline, fossil, and a nautical rope!
Grab a Pizza Burger at the classic Americana style restaurant Tasty Food! The fast-food restaurant is one of a kind and features ice cream, burgers, chicken, seafood, and the beloved poutine, a Northern Maine favorite side dish of french fries, cheese curds, and brown gravy!
Overnight accommodations can be found at the Aroostook Hospitality Inn, located within walking distance to restaurants and lounges and are located across the street from the Canadian border.
Check out Aroostook County Tourism's bike trek #8, Van Buren to Allagash here! View all cycling routes in Aroostook County here.