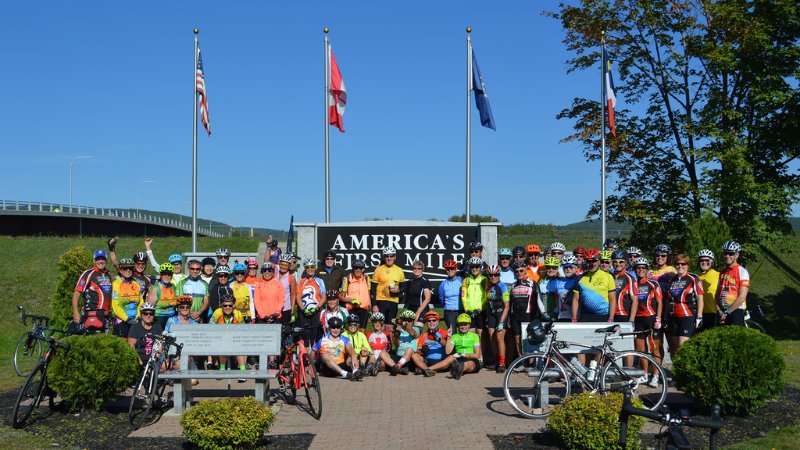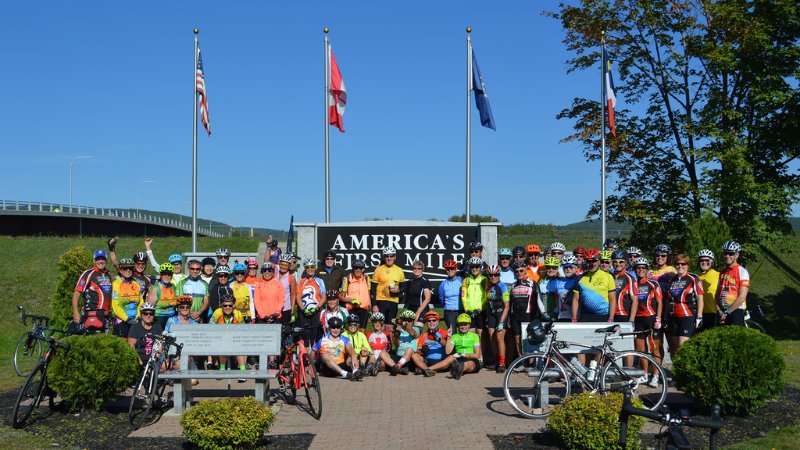 2021-08-12
Bike Trek to Aroostook County; Trek #8 Van Buren to Allagash, Maine
Cycling in Northern Maine brings you along parts of the St. John Valley/Fish River Scenic Byway and weaves through quiet Acadian towns. Safe boat landing parks and parking areas are peppered throughout the ride for scenic breaks.
Total Ride Distance 75.2 MI, 2,728 FT
Madawaska The final stretch through the Crown of Maine toward Allagash is much flatter than the notable hills in Van Buren. The remainder of US Bike Route 501 will hug the shores of the historic St. John River. Wild less is abundant in Northern Maine, and chances are you will encounter a moose, deer, and an abundance of fowl. The untapped wilderness is mesmerizing and immediately makes you feel like a pioneer exploring.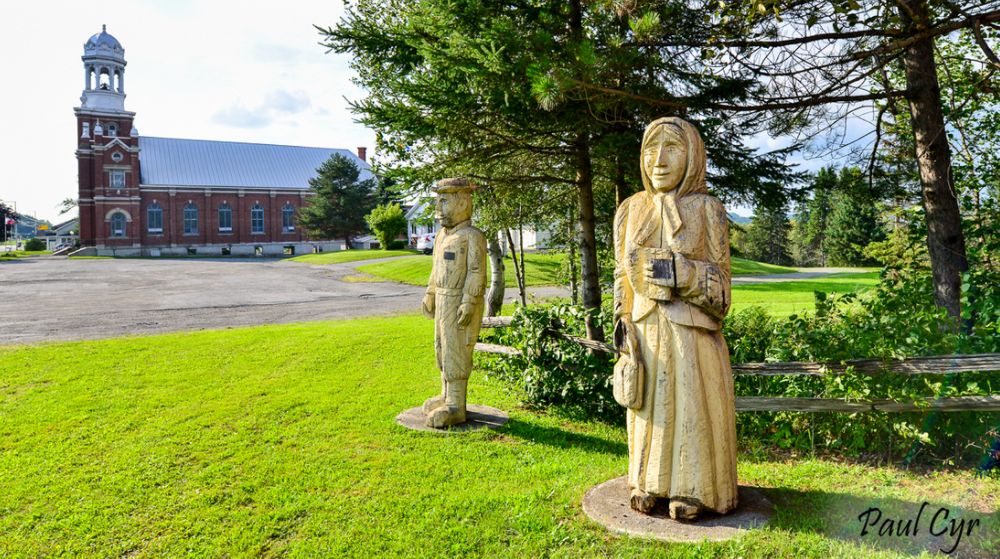 Madawaska is rich with Acadian culture, and in terms of the "Crown of Maine" reference, you are at the very top. This town is the state's northernmost destination. Hunting and fishing are big draws to the region, and snowmobile trails are very popular in the winter. Many folks speak French here but have no fear if you are not fluent in the language; English is still a popular choice.
The Four Corners Park is the first park dedicated to long-distance motorcycling and is part of Southern California's Four Corners Tour checkpoint, and it's one of the checkpoints for the TRUE-X-TOUR.
If you are looking for an authentic Acadian experience, the Maine Acadian Culture Museum is an actual cultural village that you can tour. Visit the Roy homestead, the Hamlin School House, Our Lady of Assumption Church, and look at photographs and other artifacts detailing Maine's Franco-American heritage, highlighting Acadian settlers in addition to French Explorers and French Missionaries.
A true Northern Maine treat is poutine (french fries covered in cheese curds and brown gravy), Chez Helen's Restaurant has a Maine themed twist on the classic side dish; Lobster covered poutine is a crowd favorite here, and the Acadian-American menu is loaded with mouth-watering options like ploys with cretons, fiddlehead soup, fresh grilled haddock or the prime rib special.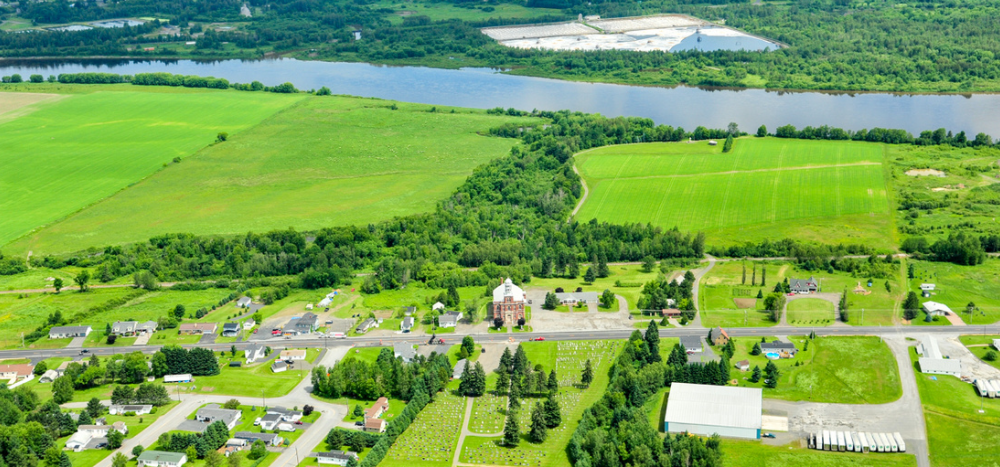 If you need more time to explore, book a room at the Inn of Acadia situated directly across the St. John River. This modern and comfortable spot has luxury rooms and first-class gourmet dining in the Voyager Lounge.
Frenchville Continuing along US Bike Route 501, there is a picturesque spot to rest and snap a few pictures at The Frenchville Boat Landing. This quiet rural town is a potato farming producer, and the landscape resembles a patchwork quilt. Home to the Aroostook Regional Airport, Frenchville provides vital access to the St. John Valley.
Frenchville has a community park that's along the way that's great for taking a rest and absorb the beautiful surroundings.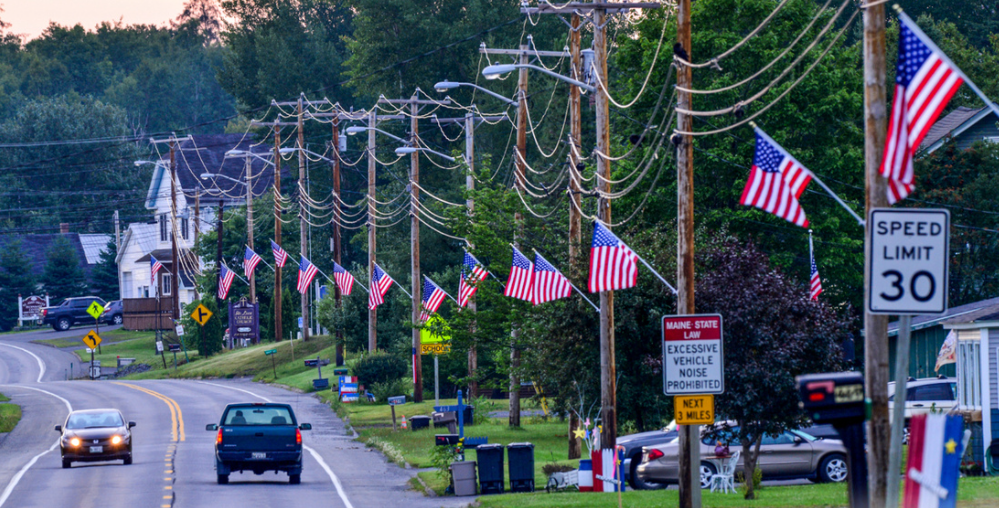 Dolly's Restaurant is known for ployes, creton, and the delicious chicken stew, or take a quick detour onto route 162 and grab a bite at the waterfront Long Lake Sporting Club in Sinclair. This spot has gained worldwide recognition and is a local favorite.
Fort Kent Scenic beauty continues in Fort Kent. The town is a rural farming community rich in heritage and recreational activities, including an array of biking trails. The Fort Kent Riverside trail system is a fun low impact ride along Saint John and Fish River through downtown Fort Kent.
Recognized as a National Historic site, The Fort Kent Blockhouse is a remnant of the Aroostook War from 1784-1842 over a border dispute. Although no one died, the site reflects the struggle of land ownership at that time. The original log blockhouse is located in the state park and is open for visits in the summer.
If you happen to be riding through during the month of August, there are two fun festivals to attend, the International Muskie Fishing Derby and the Ploye Festival. The fishing derby draws many local and out-of-town fishers to the competition, where they reel in as many muskie fish as they can handle in one day! The Bouchard Family Farm puts on the Ploye Festival along with the Greater Fort Kent Chamber of Commerce. The day is filled with eating, local music, ploye wrestling contests, and a craft fair.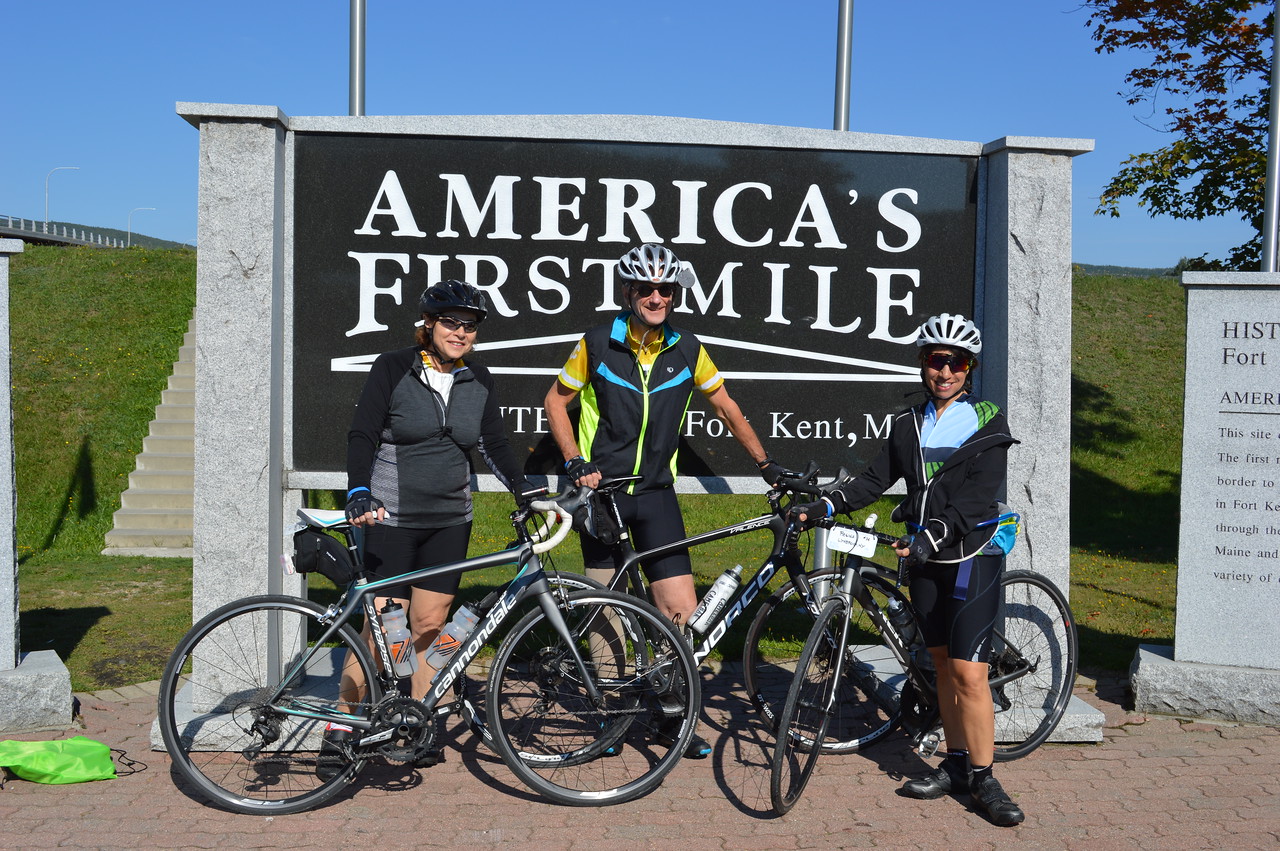 Check out First Mile Brewing for a bit to eat and a pint of beer. They make a wide variety of beer styles and offer a laid-back atmosphere.
The best part about this ride is the views and quiet moments of mental zen. After riding out of Fort Kent, take in the scenery, enjoy the lake, or take a dip in Fish River and hang out on the beach!
Allagash There are plenty of opportunities to take a rest, pull out a picnic blanket or snap an epic pic on your journey to Allagash along US Bike Route 501. Continue along the St. John River, and work your way through some of the most untapped wilderness areas the world has ever known.
A must-see spot in Allagash is the Wilderness Waterway; as part of the Scenic River System, 92 miles of pristine waterways are available for exploration via canoe or kayak. There are a few campgrounds along the way that offer few amenities, but the reward lies in the total disconnect from the outside world. Guided canoe trips are available through Allagash Canoe Trips.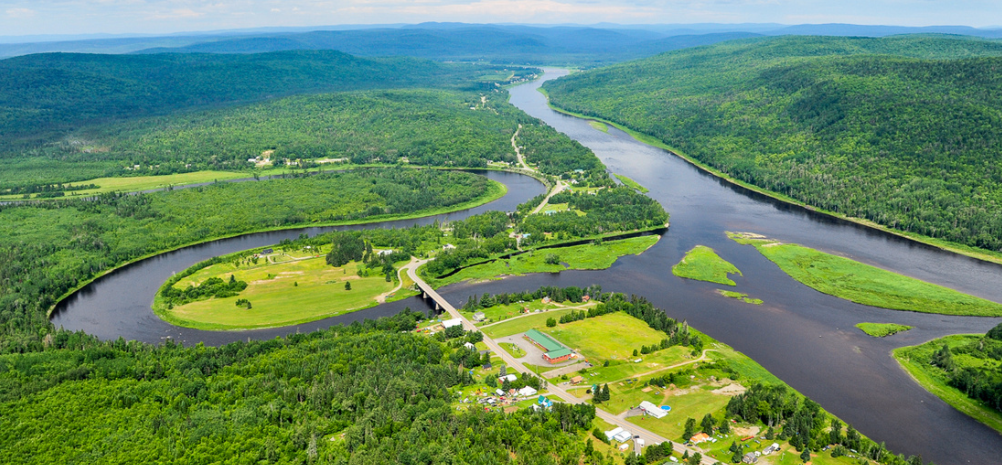 Two Rivers Lunch is a tasty place to pop in for a grilled cheese sandwich or a double patty burger. The food will hit the spot after a long day of biking.
You've made your way through the picturesque, untapped wilderness and experienced the heart and soul of Aroostook County. US Bike Route 501 is an experience that should be repeated more than once. Every trip will be unique, and there is always something new to see!
View all 38 cycling routes in Aroostook County here.