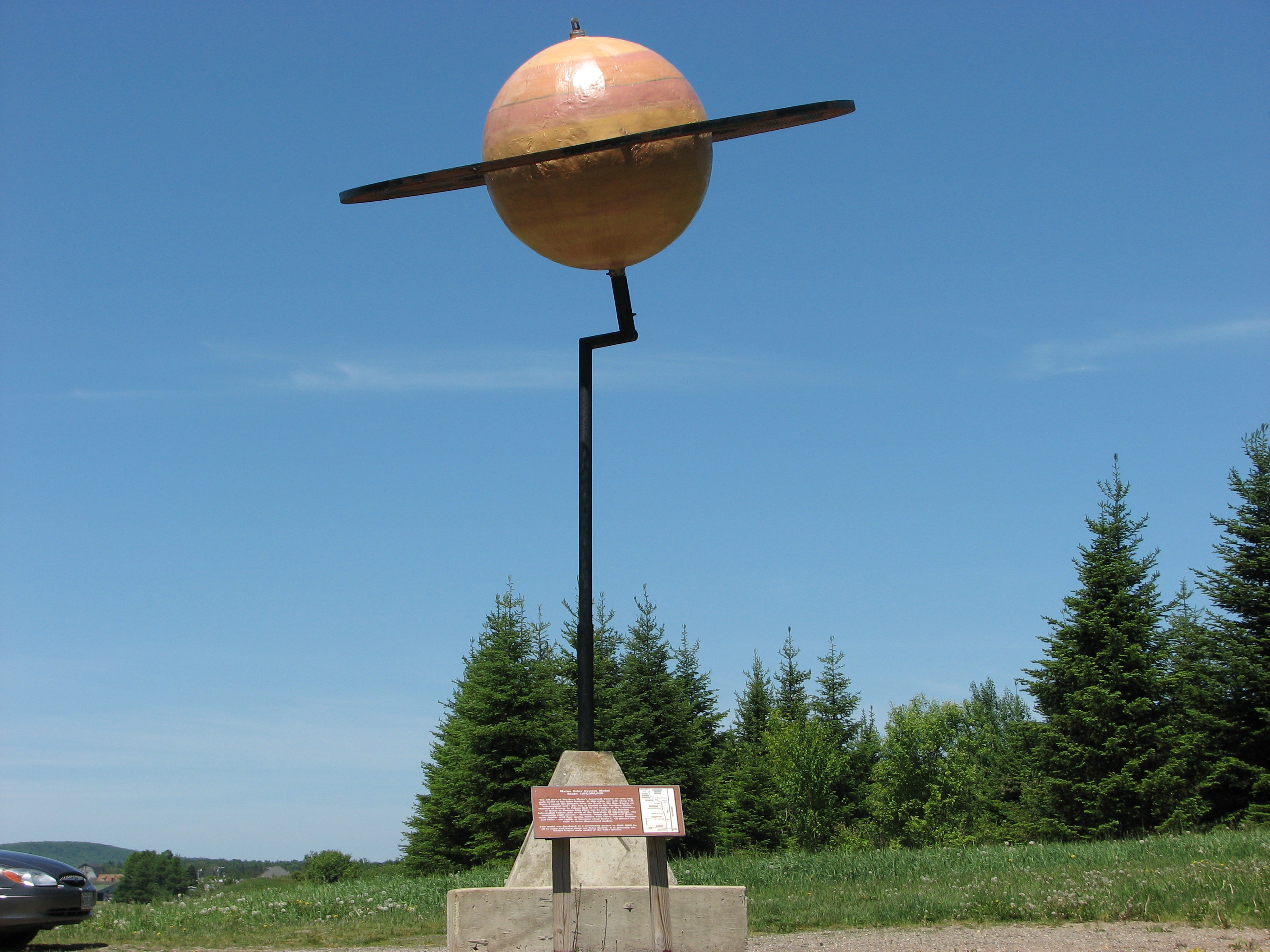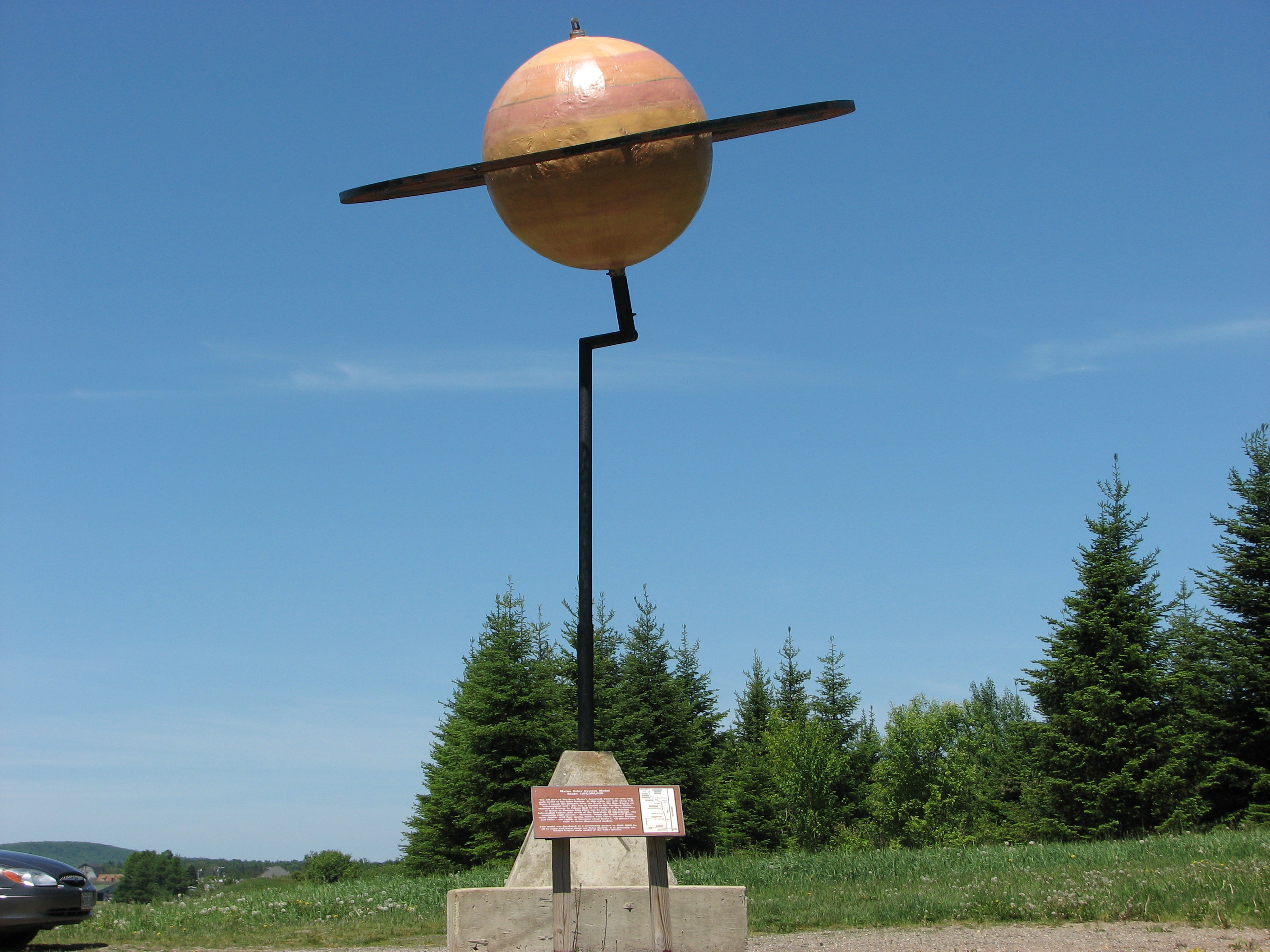 Drive through the Solar System
The Maine Solar System Model was recently extended from its original southern terminus of Houlton to the newest identified dwarf planet model located in Topsfield. The model now includes the sun, nine planets, seven moons, and now three dwarf planets. The added dwarf planets will allow the Maine Solar System Model to have two Plutos, one in recognition of its past status as a planet and another for its new status as a dwarf planet. From Topsfield, follow US Route 1 through the communities of Danforth, Houlton, Littleton and Mars Hill (link) to Presque Isle. Along the way take time to experience the to scale solar system model as well as one of the many fine restaurants or some of the amazing architecture of Houlton's historic downtown.
The scale for the solar system model is one mile on Route 1 to the astronomical unit (AU), which is the distance from the earth to the sun. Locations for the planets along Route 1 were determined as close as possible to the average distance of that planet from the sun, which is located at the University of Maine at Presque Isle. The location for Pluto was placed at the Houlton Information Center because its distance of 40 miles from the UMPI campus matched the average distance from the sun, which is 40 AU, or forty times the distance that Earth is from the sun. However, dwarf planets typically have orbits that are more elliptical than traditional planets. For example, Pluto's distance from the sun varies from 29 to 49 AU. The location chosen on Route 1 for the dwarf planet Pluto is next to the sign at the Southern Aroostook Agricultural Museum, about 33 miles (AU) from the sun. This should be a good approximate location for the next 20 years.
All of the planets except the original Pluto are visible from the road and have pull outs to stop and explore the three dimensional models. Click here to visit the website.
---