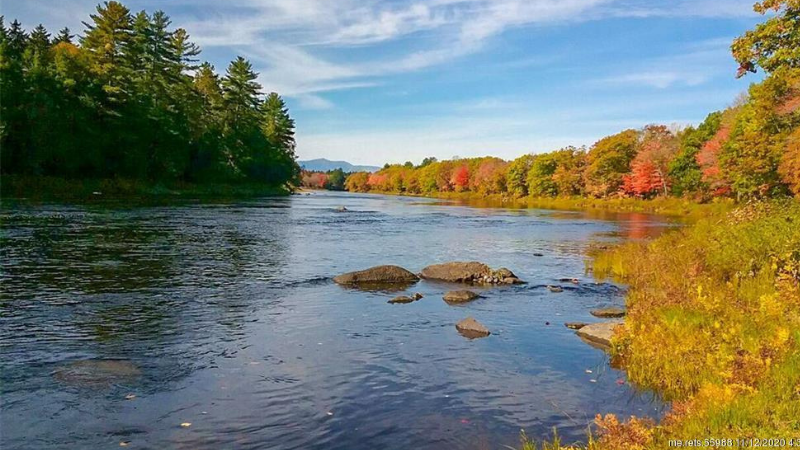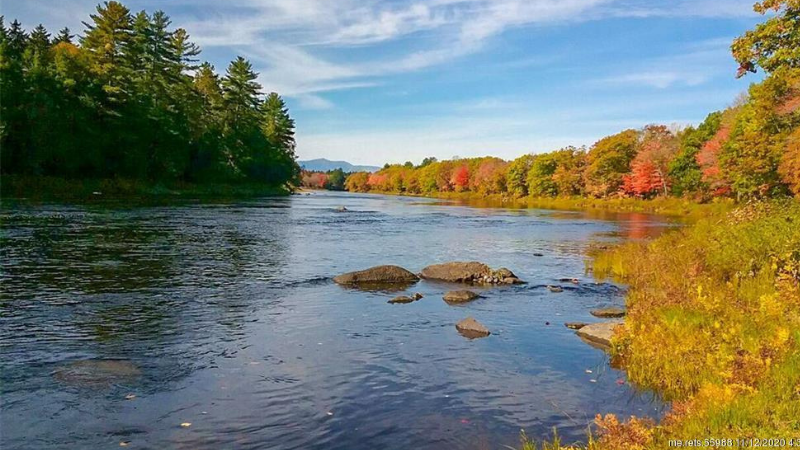 2021-06-21
Bike Trek to Aroostook County; Trek #4 Lincoln to Staceyville, Maine
Cyclists are exploreing the very best of inland Maine!
Total Distance 39.1 MI, 2,239 FT
Lincoln
You will also see great views of Mount Katahdin, Katahdin Woods, and Waters National Monument during this trek.
Following along US Bike Route 501 adjacent to the Penobscot River, you will make your way toward Mattawamkeag, where you will encounter significant hills on your ride. A ride through Mattawamkeag would not be complete without a stop into Berryland Take-Out. The ice cream sundaes are the perfect summer treat! Continue along Route 2 until you veer left onto Route 157, where the road hugs the river's east bank. There is a Dam Viewing Park along the way that offers excellent views.
Medway
Katahdin Woods and Waters is Maine's newest member of the National Park Service registry, which includes the cozy town of Medway. There is a lot to offer here, and after a long day of riding, a hearty meal and an overnight stay are precisely what you need! Off of Route 157, you will find a log home that is the location of the Katahdin Chamber of Commerce visitor information site. Here you find all the information about the exciting area activities, including hiking in Baxter State Park, kayaking, fishing, moose tours, four wheeling trails, and so much more!
Food will be at the top of your priority list after the long ride. Head over to Shelly's for a variety of surf and turf options. The fish and chips or fried scallop basket will rival any coastal town menu!
Overnight accommodations are available at a few choice spots. For a campy Northwoods experience, head to Katahdin Shadows Campground and Cabins. There are several log cabins to choose from, and some even feature a full kitchen! There is an oversized inground pool perfect for cooling off after a day of biking. If you need extra toiletries or snacks, the campground has a store on-site! If the traditional hotel stay is more your speed, The Gateway Inn is a great option for lodging.
Request a free visitor's guidebook and cultural map be mailed to you here!
Staceyville
Continuing north on Route 11 toward Staceyville, you will ride alongside the East Branch of the Penobscot River. There will be continued views of Baxter State Park and Katahdin Woods and Waters National Monument.
Scenic, calm views will pass you by as you make your way to Staceyville. Penobscot River Trails has some great bike trails, hiking trails, and lots of sightseeing. There's a visitor center with trail maps and information on the region. The courses are well maintained and offer trails from moderate to advanced.
As you continue along Route 11, snap a picture from the Summit Farm Scenic View spot before entering the town of Sherman. If you're in the mood for some local cuisine, a favorite spot is Brenda's Restaurant. The brunch menu is big and includes homemade bread and biscuits. Follow along Route 11 to Staceyville.
Check out the next leg of the USBR 501 that goes from Staceyville to Ludlow! View all 38 cycling routes in Aroostook County here.