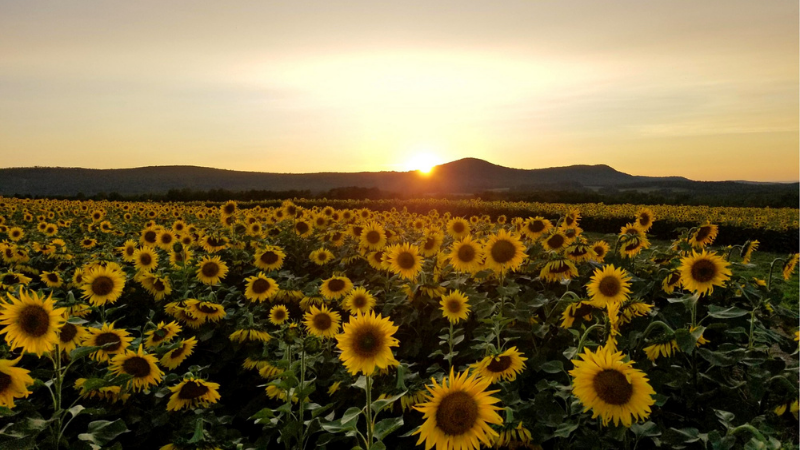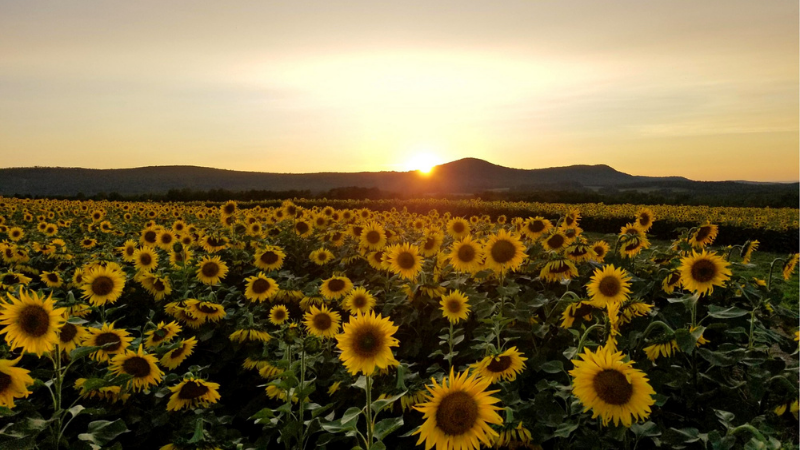 2021-08-09
Northern Maine is on Fire with Sunflowers!
Tall flowers, short season! See the sunflowers rise before the season sets!
It's true, Aroostook country is known for epic outdoor adventures, rolling farmlands, and breathtaking vistas, but did you also know that the Crown of Maine has some Instagram-worthy sunflower fields just waiting to be explored? The sunflowers are in full bloom right now, and the view is stunning. Like a trip through the European countryside, prepare to be whisked away by the sunny pops of yellow.
There are a few noteworthy spots in Aroostook County for sunflower peeping. Remember to be courteous to the local farms, neighbors of the fields, and the environment while visiting each location. Although it may be tempting, please do not pick any of the sunflowers. They are here for everyone's enjoyment. Many spots sell sunflower seeds (for bird feeders)! Smiling fields of sunflowers are everywhere in The County, here are a few.
2023 FARMS
~~For starters, the cozy town of Mapleton is lovingly referred to as the Sunflower Capital of The County. A trip to Buck Farm will not disappoint. They are famously known for their malt house, which supplies expertly crafted malt grains for beer makers throughout the state and beyond. Buck Farm is also an excellent spot for sunflower enthusiasts. Beginning in August each year, the fields are "painted" yellow with sunflowers. The best spot to view the flowers is behind the Mapleton Elementary School through the access next to the playground. ~~
Request a free guidebook of Aroostook County be mailed to you: Click Here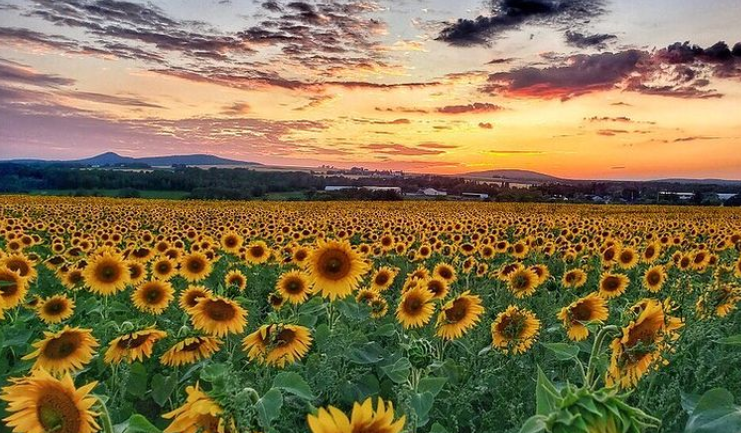 Photo Credit: Thewaynorth207 on Instagram!
Caribou is a strong contender for the most beautiful sunflower fields in the county. Head to Skonieczny Farms for some swoon-worthy sunflowers and a farmers market stand fully stocked with seasonal produce. Right now, the cucumbers and zucchinis are in abundance among many other fresh picks.
Monticello has some major bragging rights when it comes to noteworthy sunflower fields. Corey Farms has provided the community with a bit of sunshine each year with its rolling fields of sunflowers. This year the ground is taking a break, but 2023 is looking to provide some spectacular views.
These beautiful annuals are only around for a few weeks, so make the trip before it's too late!