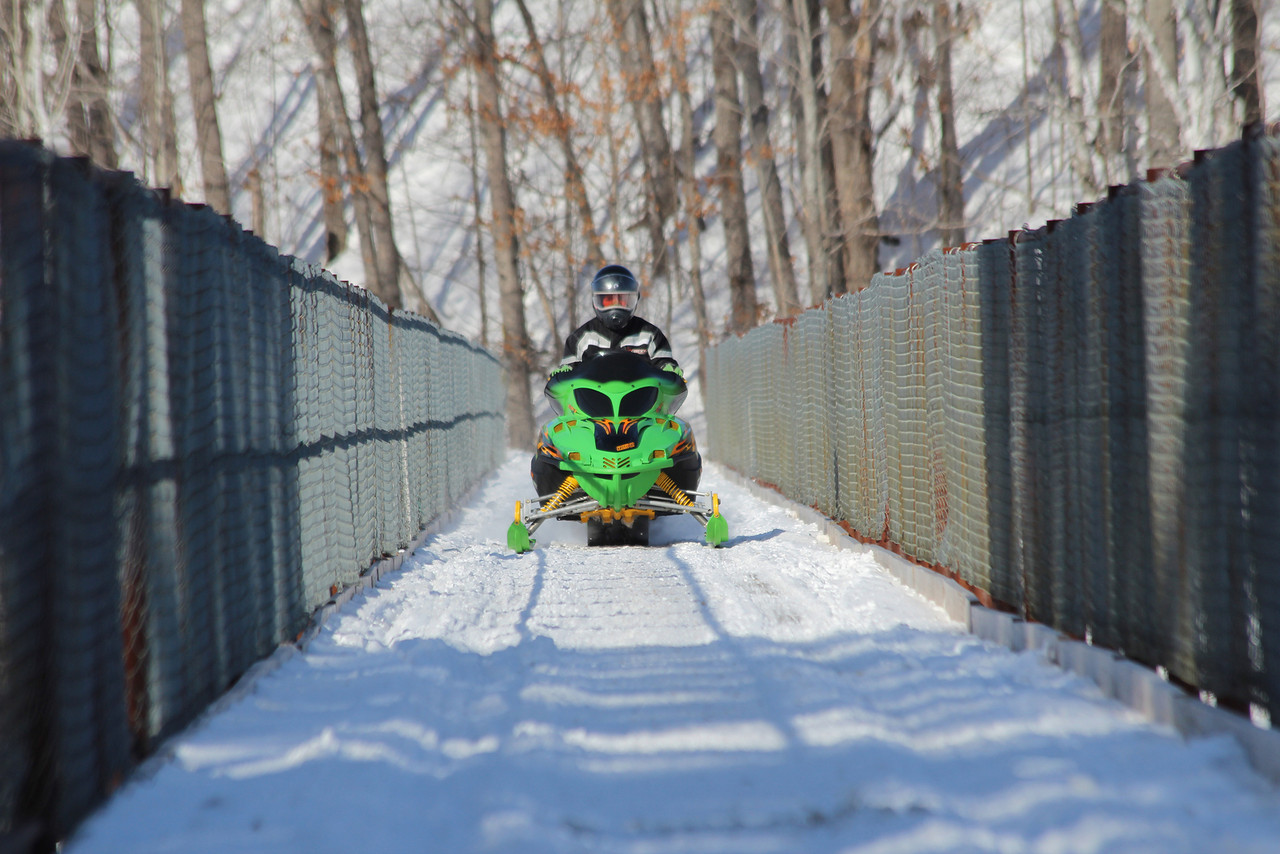 Photo Credit: Mike Gudreau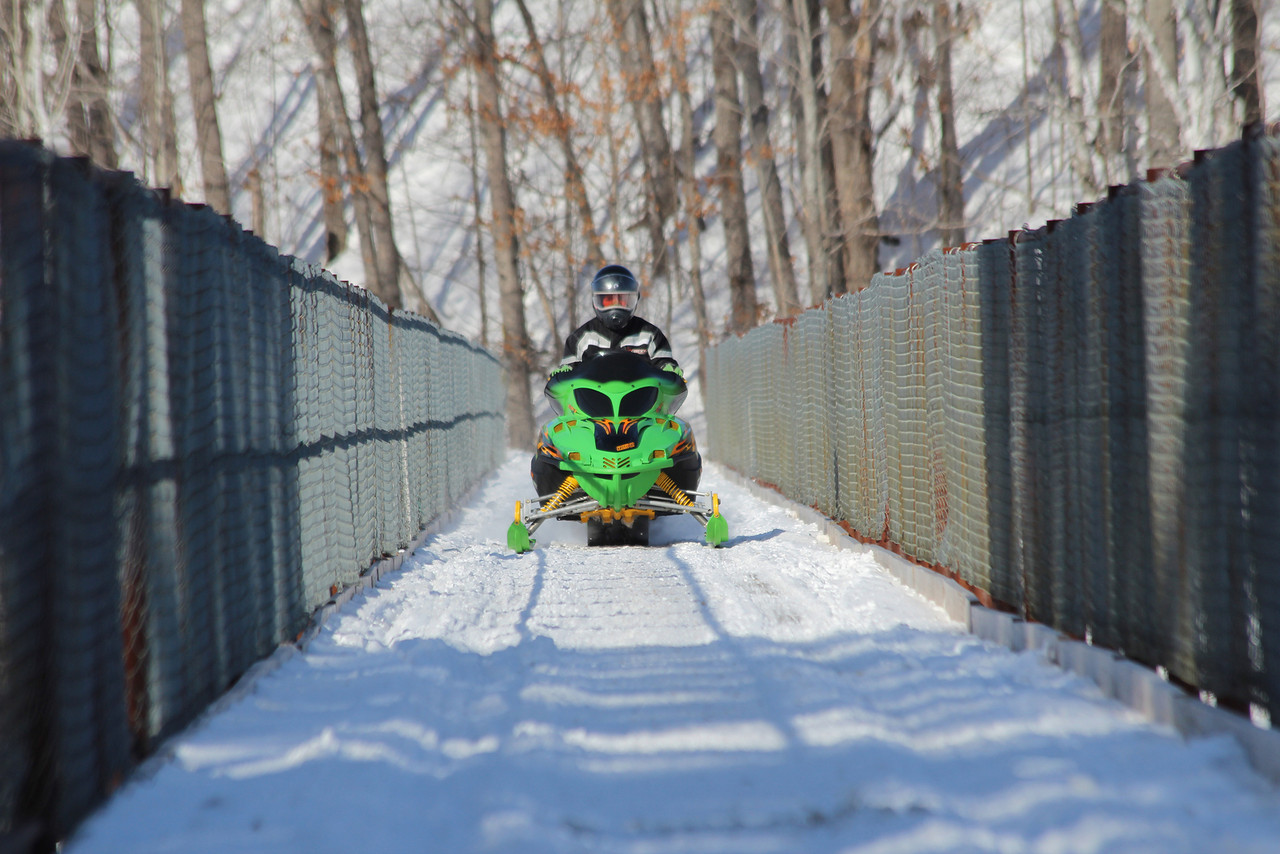 Snowmobiling in Northern Maine
We invite you to experience what Snogoer Magazine rates as one of the TOP FIVE best places to snowmobile in North America. Our system of well groomed, interconnected snowmobile trails is world class. In fact, northern Maine is home to over 2,300 miles of snowmobile trails that offer days and weeks of endless sledding adventure. Snowmobiling in northern Maine is an experience you'll not soon forget.
The northern Maine snowmobiling season usually starts in December and often runs well into April. Natural snowfall is one of our most plentiful resources. Each winter our snowmobile trails are groomed by state of the art machinery through a network of snowmobile clubs working together to create our portion of the InterconnectedTrail System (ITS).
Maine Snowmobiling Vacations: Experience the Adventure
Northern Maine snow conditions are almost always fantastic from January through March, where we often measure snowfall in feet rather than inches. Our snowmobile trails are safe, well marked, and snowmobile trail maps are available at most Chambers of Commerce and many local area lodging establishments and stores.
Aroostook Snowmobile Trail Map: 2022-23 Trail Map State of Maine Snowmobile Trail Map: 2022 Trail Map
Take a ride on the ITS through northern Maine, or join us for the International Snowmobiler's Festival bringing U.S. and Canadian snowmobilers together for a weekend of cross border snowmobiling in northern Maine and western New Brunswick.
Just imagine walking out of your hotel door to your snowmobile waiting in the parking lot and driving right off the lot and on to the trail. Many restaurants, stores, and other establishments are located on the snowmobile trail system in northern Maine. Access to lunch, dinner, gas, and other necessities does not require a car ride or a walk – sled right up to the front door and be greeted with a warm northern Maine welcome.
What are you waiting for? Start planning your snowmobile trip to northern Maine today.
Snowmobile Registration:
Division of Licensing and Registration, Department of Inland Fisheries and Wildlife, 41 State House Station, Augusta, Maine 04333-0041. Telephone: (207) 287-8000.

Various agents throughout the state including many town offices, snowmobile dealerships, variety stores, etc.

On-line registration at the Inland Fisheries and Wildlife website.
All snowmobiles must stop at Customs to cross a Canadian/U.S. border. There is a $5000 penalty for not stopping in addition to the loss of your snowmobile. There are also new requirements for cross the United States Canada border.
Click here to view the Aroostook Snowmobile Trail Report.
---