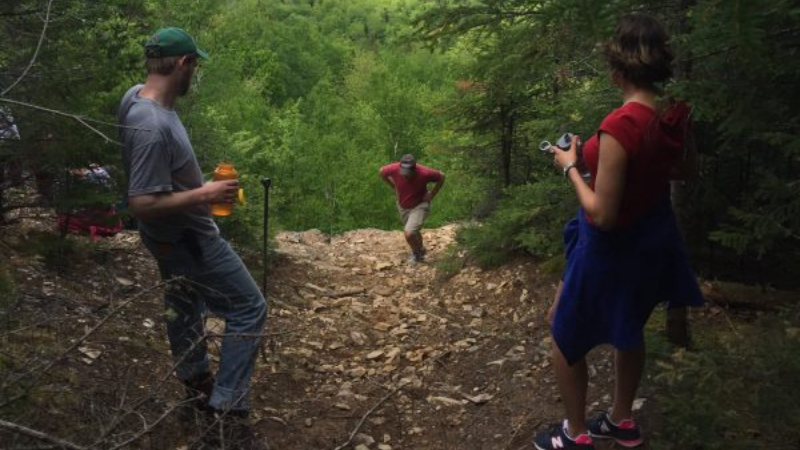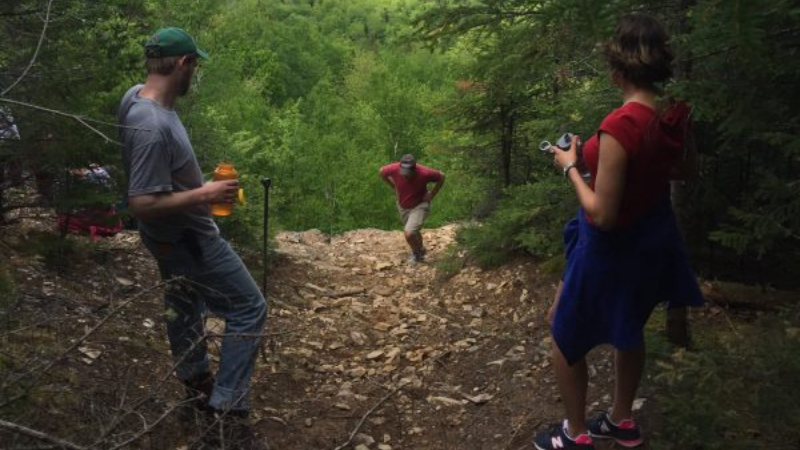 Hiking & Climbing
Aroostook County is a great place to hike for all skill levels. From Aroostook State Park to portions of the Appalachian Trail, you can enjoy many different terrains and trails.
Looking for a fun family day trip? Bring the kids on a hike! Smaller mountains are abundant in Aroostook, but don't be fooled by the short trails; the mountains are rugged, and the views from the peaks are spectacular. Along Route 11 between Portage and Eagle Lake, look for the Hedgehog Mountain trailhead and rest area; you'll hike three quarters of a mile to the summit. In Castle Hill (between Ashland and Presque Isle on Route 163), take the kids up our short and steep Haystack Mountain for 360-degree views of our mountains, woods, and fields.
For mid-level hikes, take a look at some of our trails between 2 and 5 miles. Mount Chase, just off Route 11 north of Patten in southern Aroostook, will take you just about 2 miles to spectacular views of Mount Katahdin. Scopan public reserve land, just outside of Mapleton and Chapman, features a 3.5-mile loop suitable for families and hikers of most abilities.
Further off the beaten path, Deboullie Mountain in Deboullie public reserve land (26 miles in the woods west of Portage) can be done in either 4 miles or as a 7-mile loop; it's a challenging but rewarding hike suitable for adventurous families. As an added bonus, Deboullie hikers are treated to views from a historic fire tower; it's no longer manned, but brave souls can climb its 48-foot ladder into the cab on top.
Not quite up for a mountain climb? We have plenty of walking trails that will keep you closer to sea level. In Limestone, enjoy five miles of trails at the Aroostook National Wildlife Refuge. In Perham, visit the Salmon Brook Lake Bog public reserve land for an easy series of loops up to five miles.
For more ideas on where to hike in Aroostook, check out our trails map below from Maine Trail Finder.
---