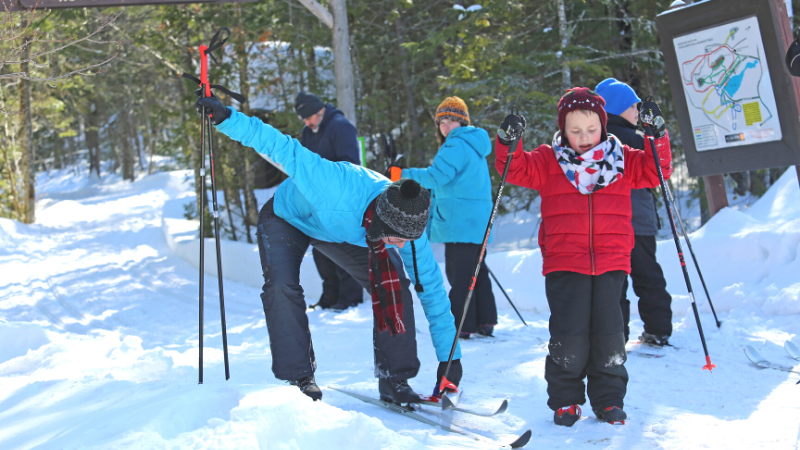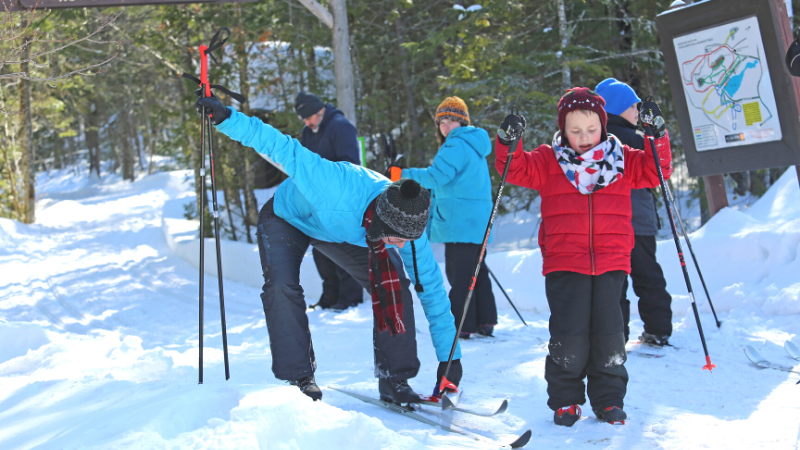 14 Winter Parks & Trails
14 Must-Experience Trails in Aroostook County This Winter
Aroostook County is a Nordic enthusiast's dream, especially in the winter! Boasting the longest winter in Maine, visitors have the opportunity to stretch out the season and ski the ideal snowy conditions.
Come North and discover why Aroostook County is Maine's premier winter destination spot for skiers, snowmobilers, and snowshoers alike. The snow-covered landscape in Aroostook County is magical and is the perfect backdrop for your winter adventures.
Gas up the tank in your sled, grab the snowshoes and skis, and buddle up for these Aroostook winter trails; Click the trail title for each trail map.
Fort Kent Outdoor Center, Fort Kent, Maine
Offering a year-round trail system, FKOC has several miles of nordic skiing and snowshoeing trails. Host to the Can-Am dog sled race, FKOC offers many family-friendly activities, including a massive sledding hill. Offering weekly snowshoeing and ski group meets, equipment rentals available on site. All skill levels are welcome.
Nordic Heritage Center, Presque Isle, Maine
Known as a premier training center, the Nordic Heritage Center is also a family destination for ski lessons, snowshoeing, and geocaching; the Nordic Heritage Center is home to beautiful views and family-friendly trails.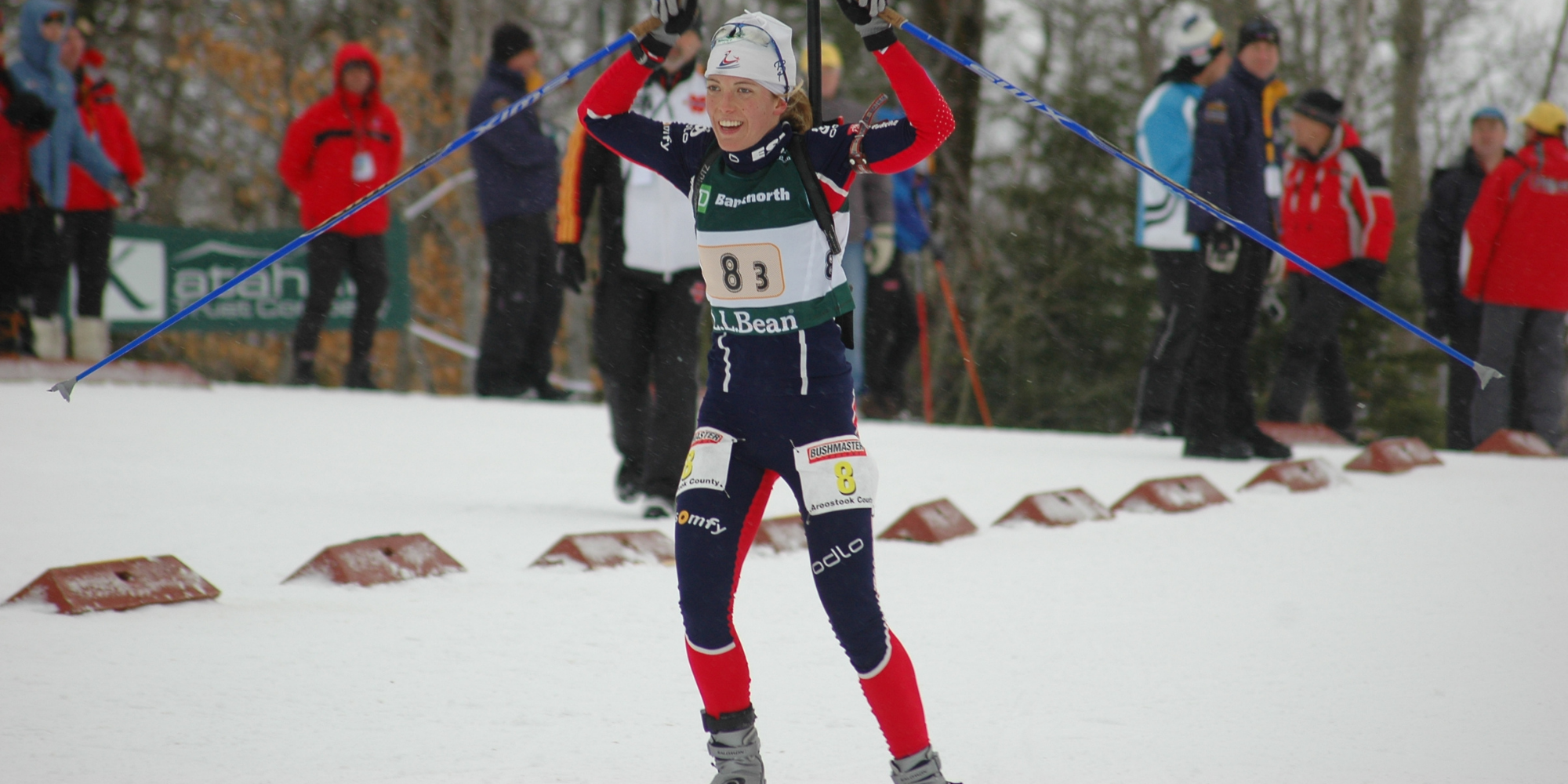 Riverfront Trail, Houlton, Maine
Experience Houlton with a leisurely walk along the Meduxnekeag River. Various wildlife can be spotted along the way, and the trail's highlight is to cross over the Gateway Crossing Footbridge that connects to Houlton's historic downtown Market Square. 3-miles of well-groomed and marked nordic trails take you farther down the river through both fields and dense evergreen forests.
Linneus Sno-Sports Center, Linneus, Maine
Located in the heart of Linneus, Maine, The Linneus Sno-Sports Center lovingly maintains an extensive network of snowmobile trails in the area, and a warm clubhouse equipped with restrooms thatarere open on weekends. Snowshoers and cross country skiers also have access to the trails. Some trails are marked as "cross country skiing only".
Aroostook National Wildlife Refuge, Limestone, Maine
Explore the extensive bog and forest habitats on the refuge trails where visitors have a chance of spotting moose, bear, deer, beaver, and waterfowl along the way. 5-miles of trails are groomed in the winter months and serve as the perfect spot for classic and skate skiing. Explore another 5-miles of trails at the "West Gate" of the refuge - located just half a mile from the park entrance.
BigRock Mountain, Mars Hills, Maine
The premier downhill ski destination for northern Maine, BigRock Mountain, is bursting with activities each winter. It boasts three lifts, lessons, tubing center, hot canteen, and bar area featuring local brews. Check out the highest vertical of any ski area in Northern Maine and the Canadian Maritime.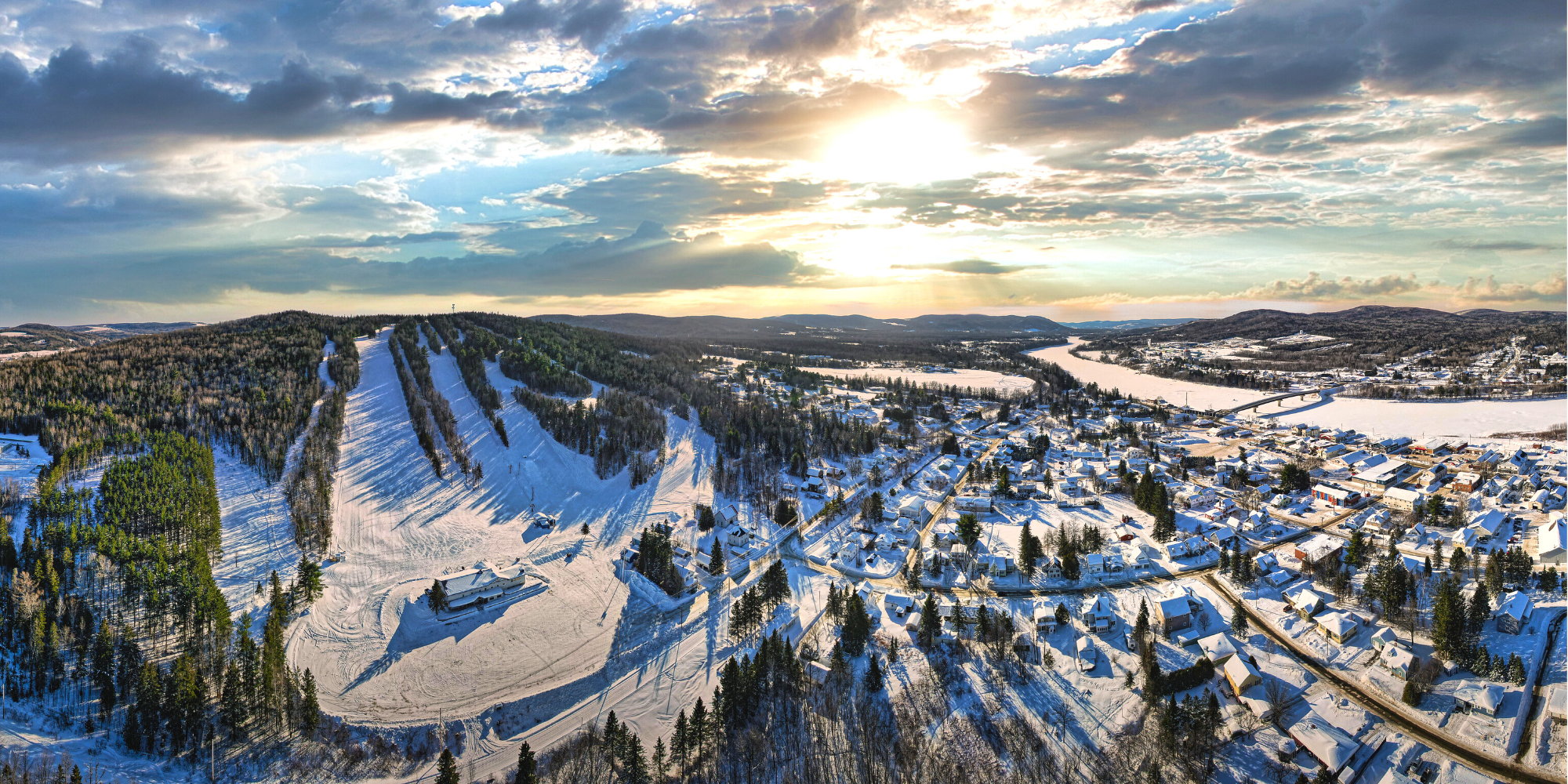 Lonesome Pine Trails, Fort Kent, Maine
Located within walking distance from downtown Fort Kent, Lonesome Pine Trails is an excellent spot for downhill skiers and snowboarders to shred the slopes then hit the town for tasty cuisine. The view from atop the mountain looks over the culturally rich St. John River Valley and into New Brunswick, Canada.
Aroostook State Park Presque Isle, Maine
Aroostook State Park has an extensive snowshoe trail system and groomed nordic ski trails for all skill levels. Those seeking a challenge can summit North Peak by snowshoe or sturdy footwear - imagine looking down at our frosty landscape!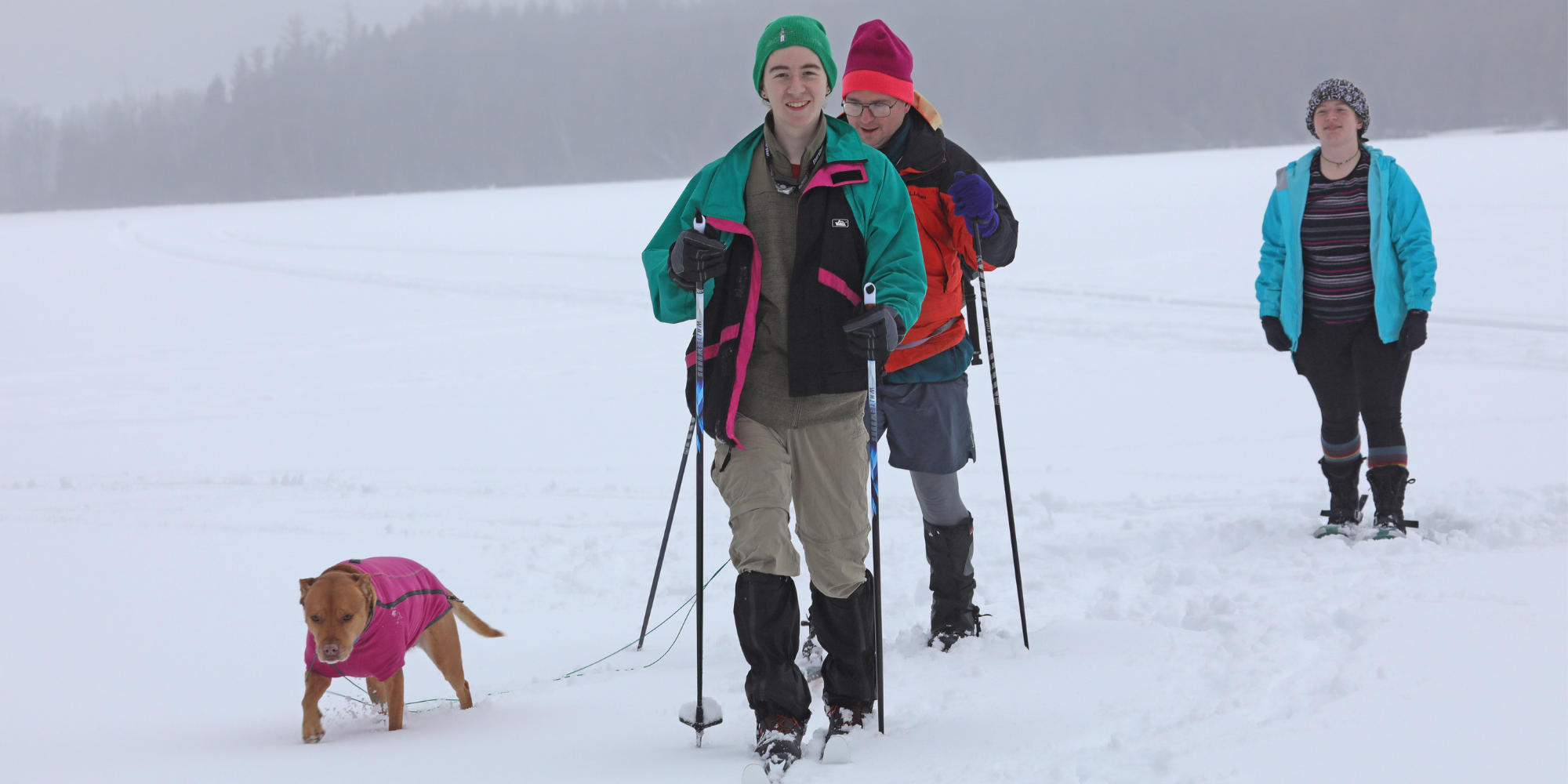 Four Seasons Trail Association Madawaska, Maine
Nordic ski trails, children's terrain park, and a sliding hill with a ski-through tunnel make the Four Seasons Center trail system a must-see destination this winter! Equipment rentals are available onsite and the warming center is something you will look forward to after an adventurous day exploring.
Pleasant Lake, Island Falls, Maine
The snowmobile trails surrounding Pleasant Lake are some of the best in Northern Maine. Bring your sled or rent one on-site! The lake is home to several ice shack villages, a favorite spot for anglers all season long.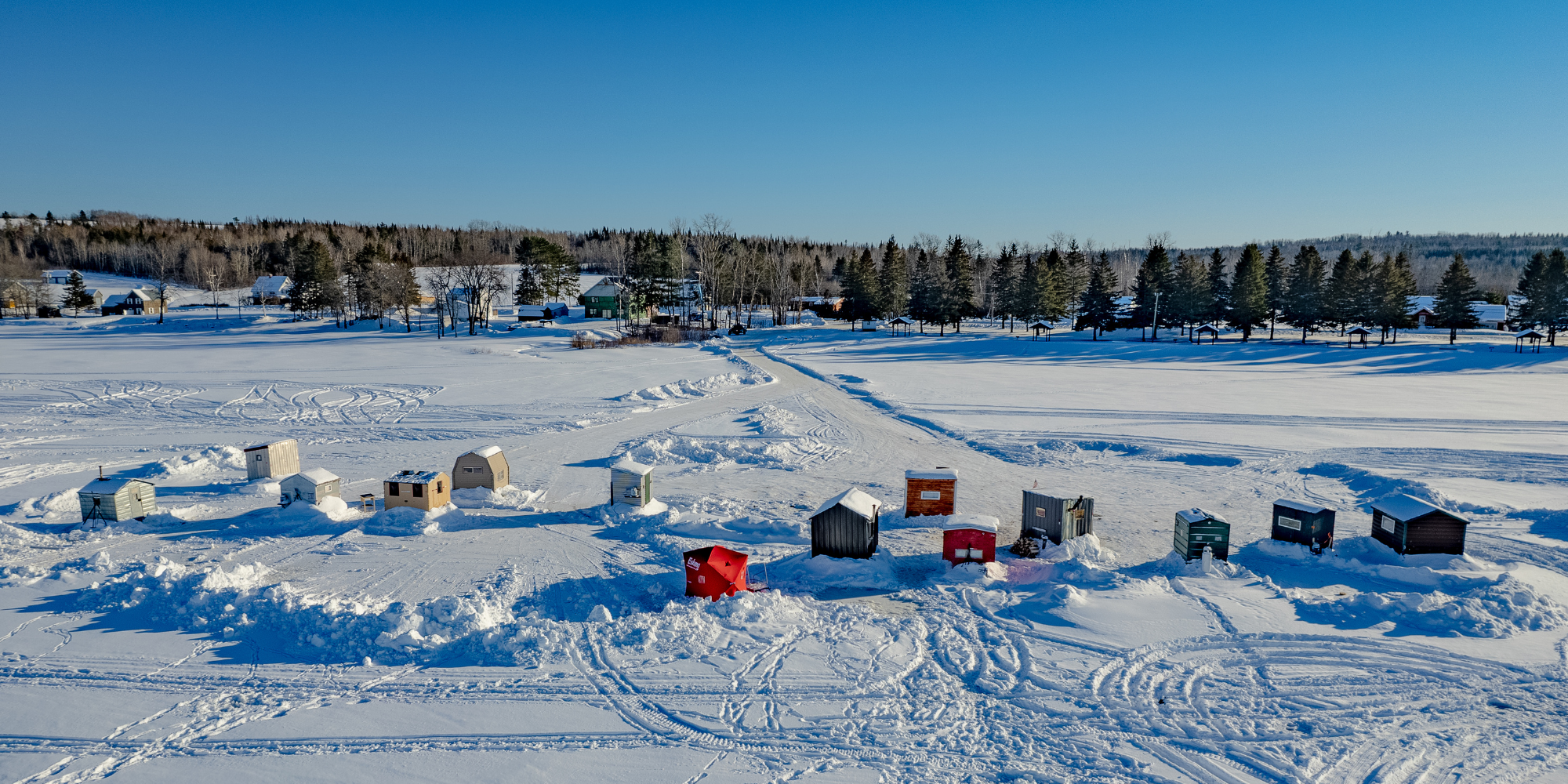 Stockholm Landing Trails, Stockholm, Maine
This dog-friendly network of trails is an excellent spot for snowshoeing and cross country skiing. The trails provide access through dense forest, across fields, and over rolling hills - you will also catch a glimps of a fire tower! You willl find an ice skating rink next to the parking lot.
Francis Malcolm Science Center, Easton, Maine
Approximately five miles of easy trails make up the Francis Malcolm Science Center. These trails are ideal for a family outing or a leisure winter jaunt. Series of informational panels are displayed along the trails to inspire families to learn and explore. You are likely to spot an array of birds gathered around the bird feeders spread across the trails. This is the perfect spot for snowshoeing or cross-country skiing!
Split Cedar Trails Van Buren, Maine
Hugging the shores of a peaceful pond, Split Cedar Ski Trails is a hidden gem with a range of easy, moderate, and advanced trails. Warming huts are available throughout the trails, perfect for those cold winter days.
North Maine Woods – Destination Ghost Trains
Are you looking for a spooky winter trek through Maine's logging history? Gas up the sled and ride through the Allagash Wilderness Waterway for your chance to see two retired lumber carting locomotives. Due to the remote location of this historical site, it is recommended to travel in a group and to be well prepared. This is an all-day destination so remember to plan for the appropriate travel protocols. Bring extra gas with you. #LookOutForMe.

---