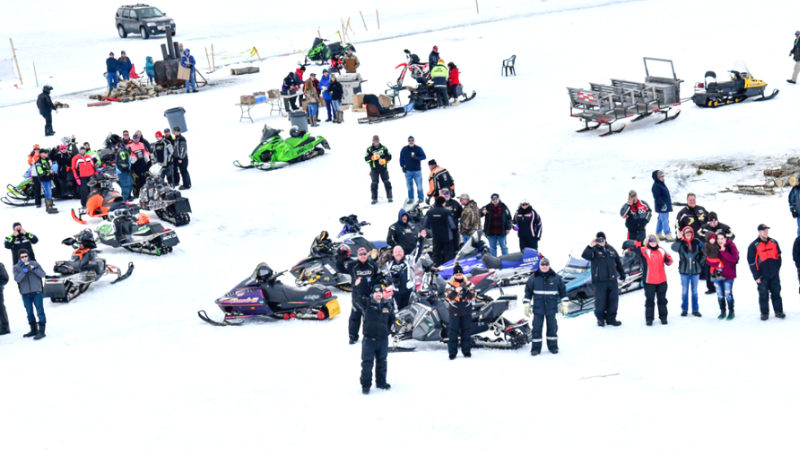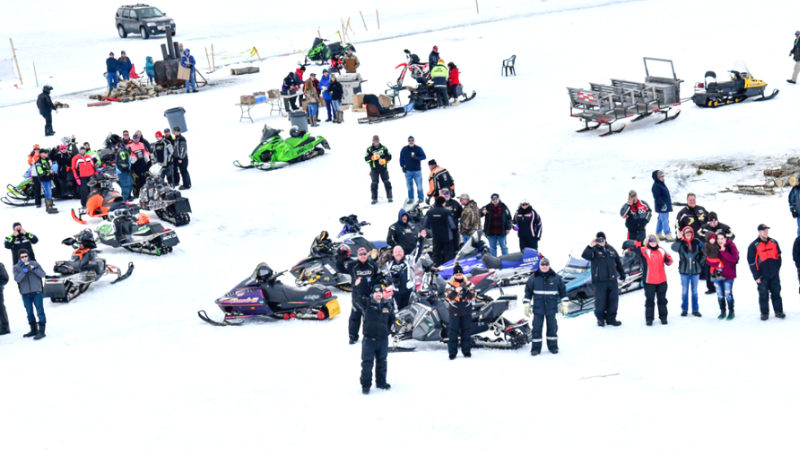 15 Winter Events for 2023 in Aroostook County
There's a whole new world to explore in Aroostook County once the snow begins to cover the land. When Mother Nature turns the vast and varied landscape into a winter wonderland, the Crown of Maine is busier than ever!
Point your compass north and make your winter destination The County where you can stay for the day or as long as you please. At the end of a frosty day filled with adventure, find top-notch overnight accommodations and delicious local cuisine (like poutine and the locals favorite - molasses donuts).
From winter-themed festivals, dog sled racing, fishing derbies to snowmobile excursions, there's no shortage of activities to do. Find a huge list of events listed here, but these are our favorite 15 events and adventures waiting for you this year;
Thrifty Thursdays with LL Bean at BigRock Mountain
Mars Hill, Maine
Visit BigRock Mountain this winter, where you can experience the highest vertical drop of any ski spot in Northern Maine or Eastern Canada! Every Thursday from 1-7 PM, lift tickets are discounted to $15, and rental packages are $10.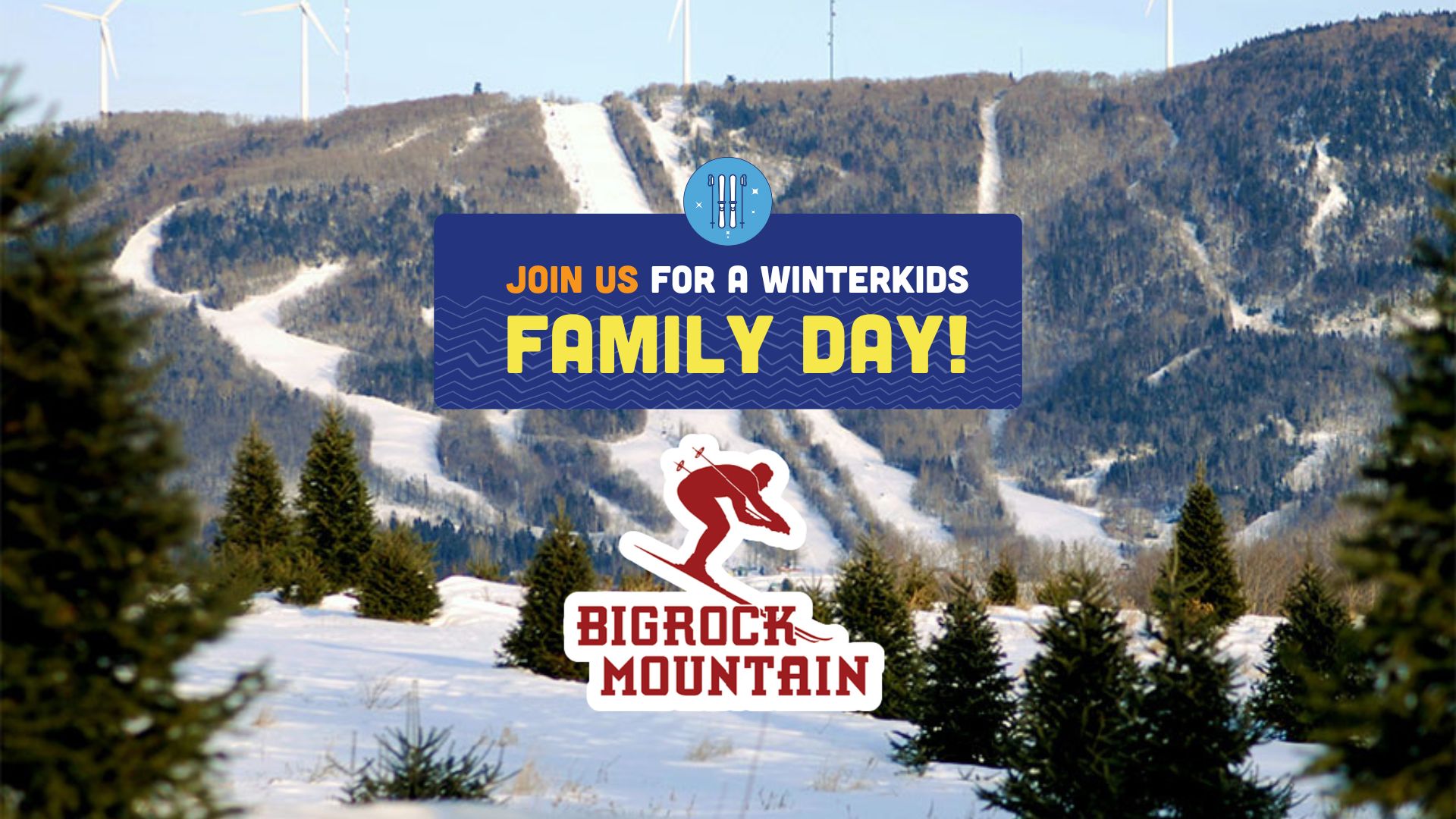 WinterKids Family Day at BigRock Mountain,
Mars Hill, Maine
Ring in the New Year at BigRock Mountain on March 4th for a family day filled with skiing and deep discounts.
Fort Kent, Maine
Beginning December 17th until March 11th, children ages 4-14 of all skill levels can participate in the monthly ski lessons. Rentals are included as part of the fee.
Fort Kent, Maine
Meet up with some old friends and new ones! Weekly nighttime treks through the trails surround Fort Kent Outdoor Center. Snowshoe rentals are available on site.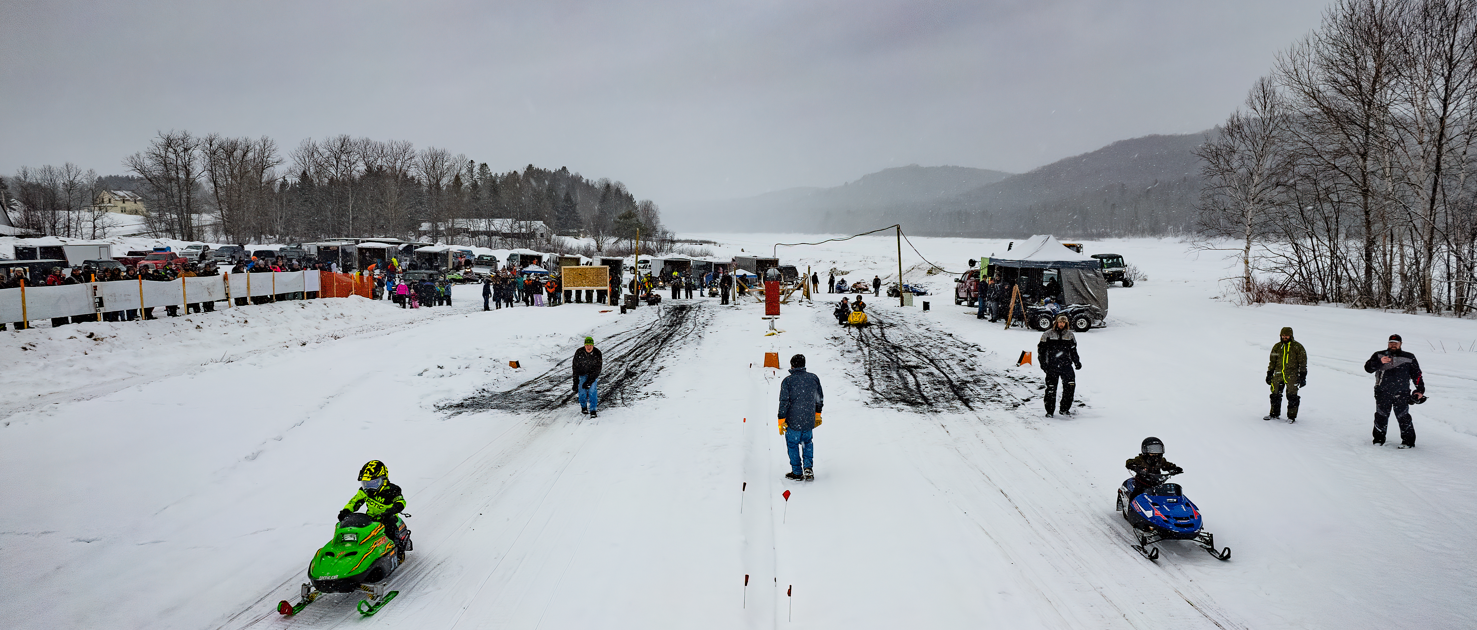 St. Francis Annual Snow Drags
St. Francis, Maine
March 11th the drags will race through the region and it is a spectacle that excites the whole family. Can you say yes to red hot dogs?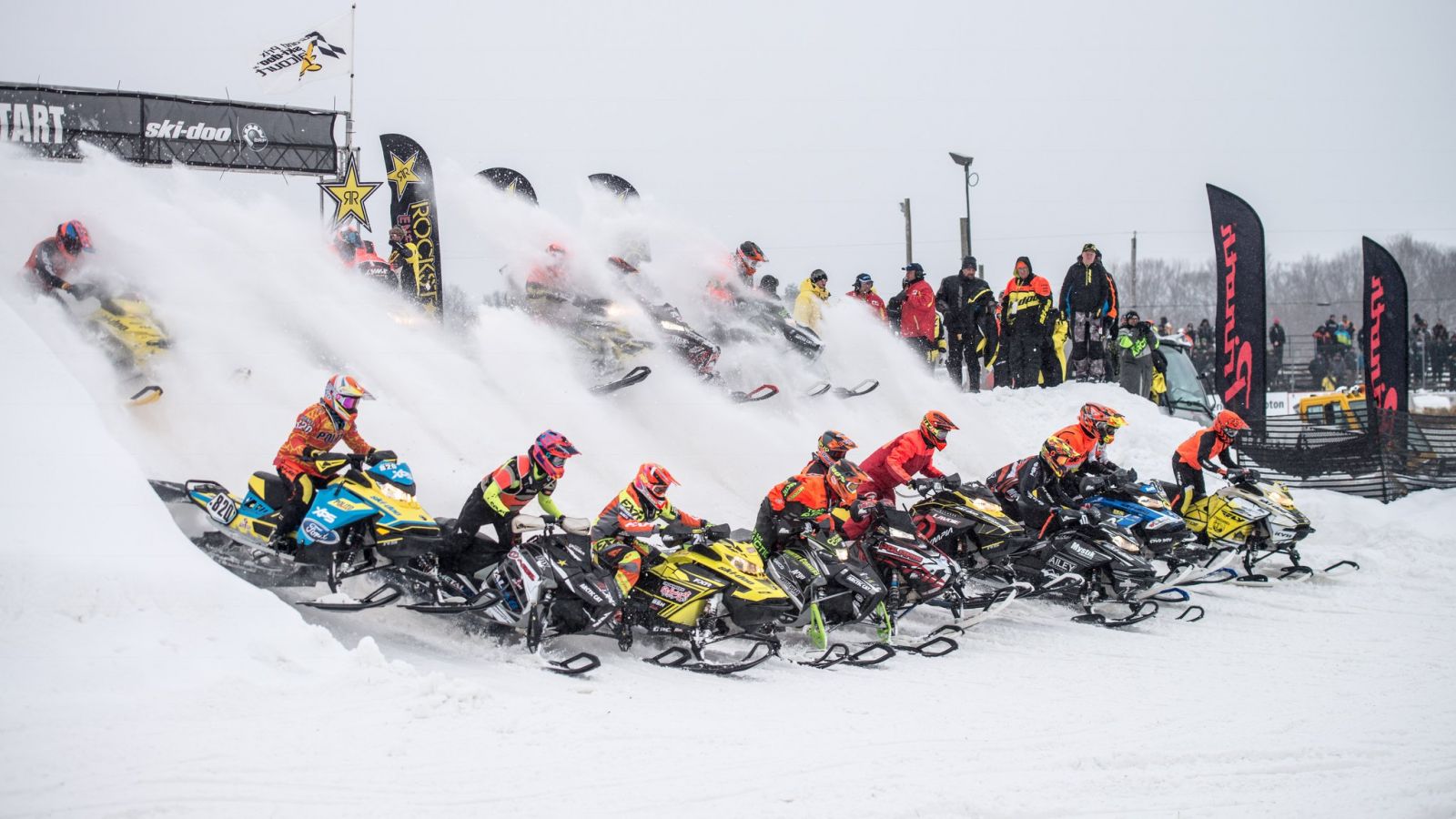 Caribou, Maine
Get ready for five days of winter fun! From March 2nd to 5th, Caribou and Spud Speedway hosts the Caribou Snowbowl, where a bevy of winter activities take place, including activities for the kids, casino night, live music, bonfire, vintage snowmobile show, parade, and some serious snowcross.
St. Agatha, Maine
An annual tradition in St. Agatha, the Ice Fishing Derby draws fishing enthusiasts from all over as it is the largest in the State! January 28th and 29th participants compete for cash and other prizes, including a new snowmobile!
Houlton, Maine
Get ready for family winter fun at the three-day Moosestompers Weekend, beginning February 3rd through the 5th! Activities include snowshoeing, selfie photo station, ice fishing derby, sliding hill, mystery gift giveaway, and so much more!

Can-Am Crown International Sled Dog Races
Fort Kent, Maine
See the longest dog sled race in the eastern United States! March 4th through the 8th, racers and spectators flock to the town of Fort Kent to experience all the excitement and competition. Most events are on the 4th.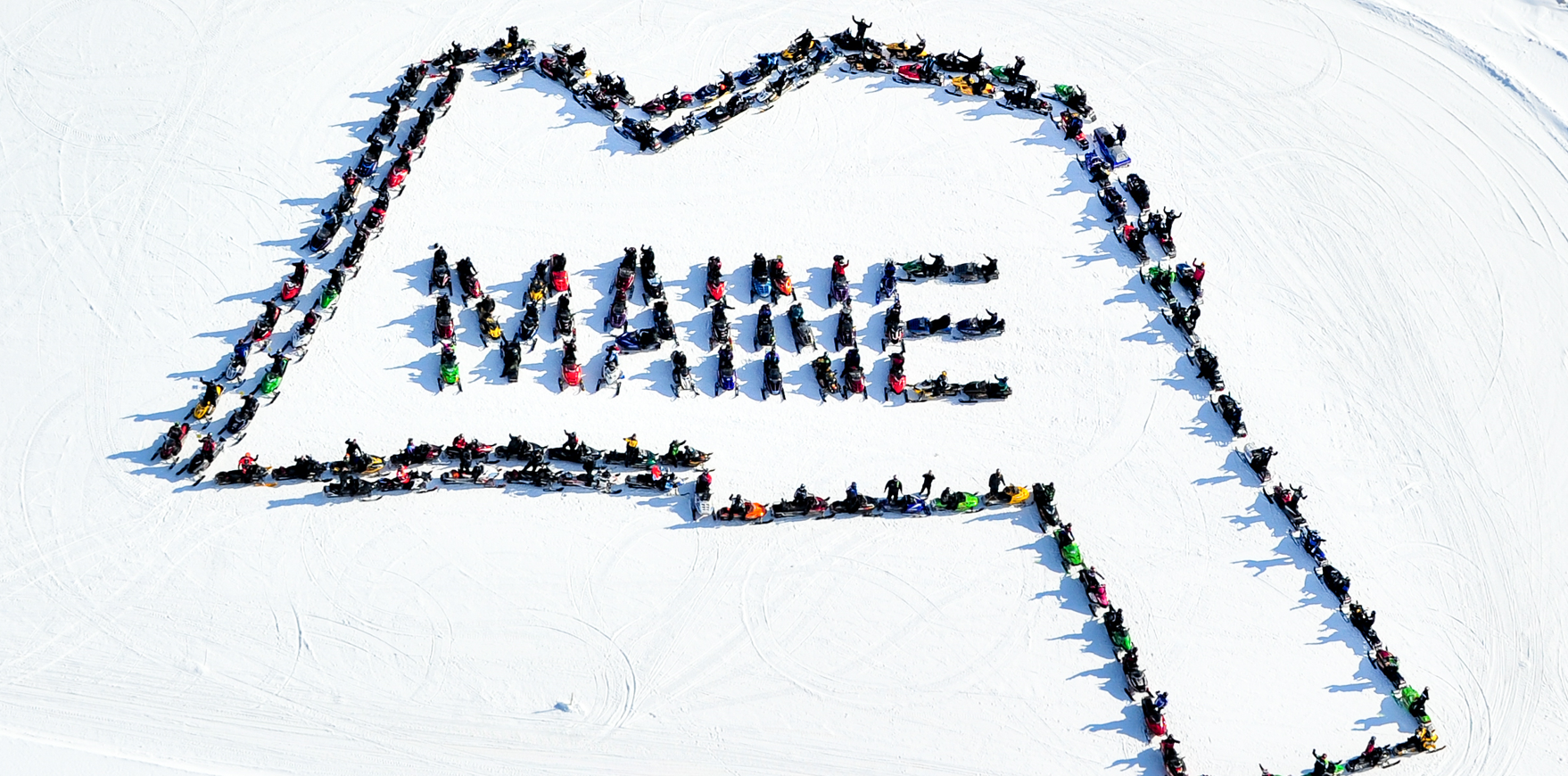 Presque Isle, Maine
Gas up the sleds and ride for a cause on March 4th! 5th annual Aroostook County Sled Run is a fundraising event for the Aroostook Relay 360. Sledders get the opportunity to ride on two of Northern Maine's best trails! The event is on March 5th and ends with a social and 50/50 raffle.
St. Agatha, Maine
The Acadian Pond Hockey Classic is having its 4th Annual 3 on 3 Pond Hockey Tournament off the shores of Long Lake in St. Agatha, Maine. Six rinks will be prepared for two days of action! March 17th & 18th.
St. Agatha, Maine

March 11th in St. Agatha includes a winter fun for outdoor enthusiest. With Poker Runs, Bonfires, Sledding, and Skating - we know the whole family will warm up to the season!

All of Maine
March 25th and 26th, participating sugar shacks open their doors and offer educational demonstrations and taste testing!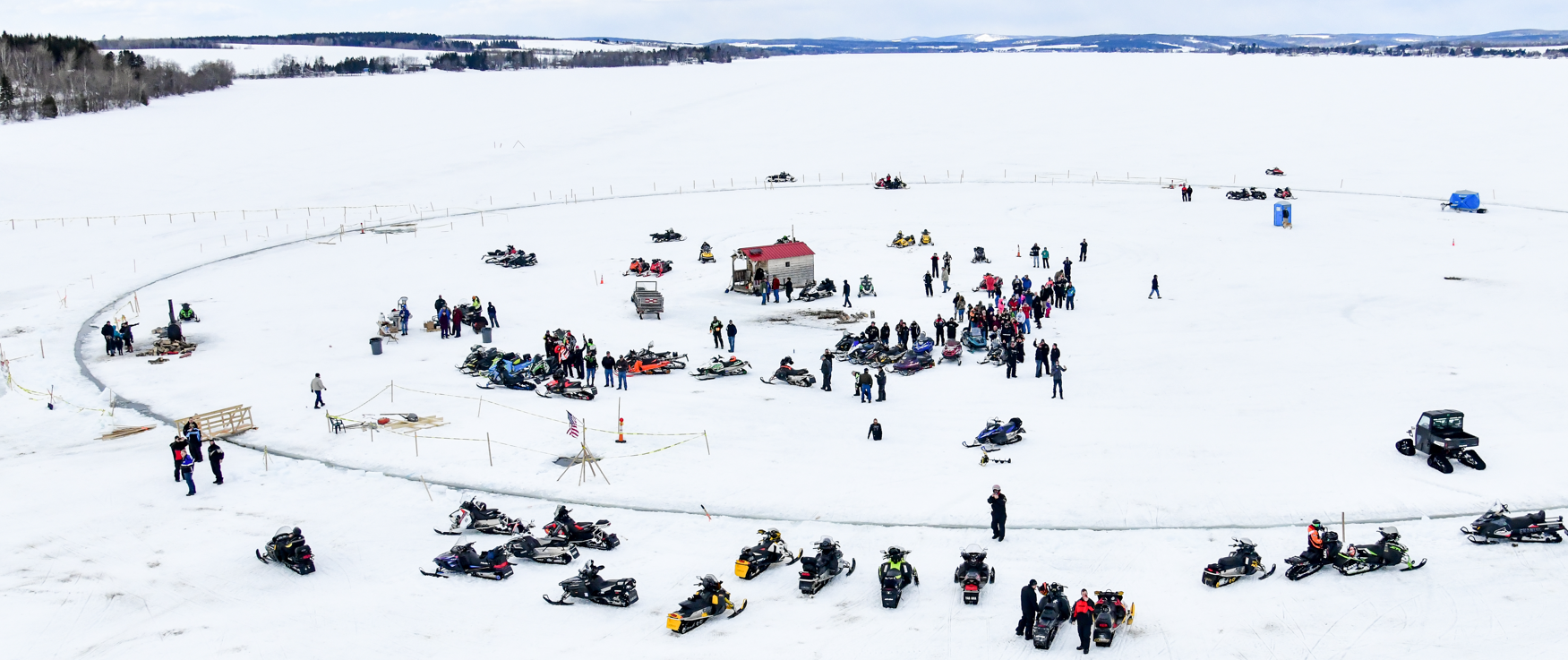 St. David, Maine
The Northern Maine Ice Busters group which created the Worlds largest Ice Carousel in 2021 will attempt to break the current record (held by a group in Minnesota) on April 1st and 2nd at the Long Lake Country Club in St. David.

---