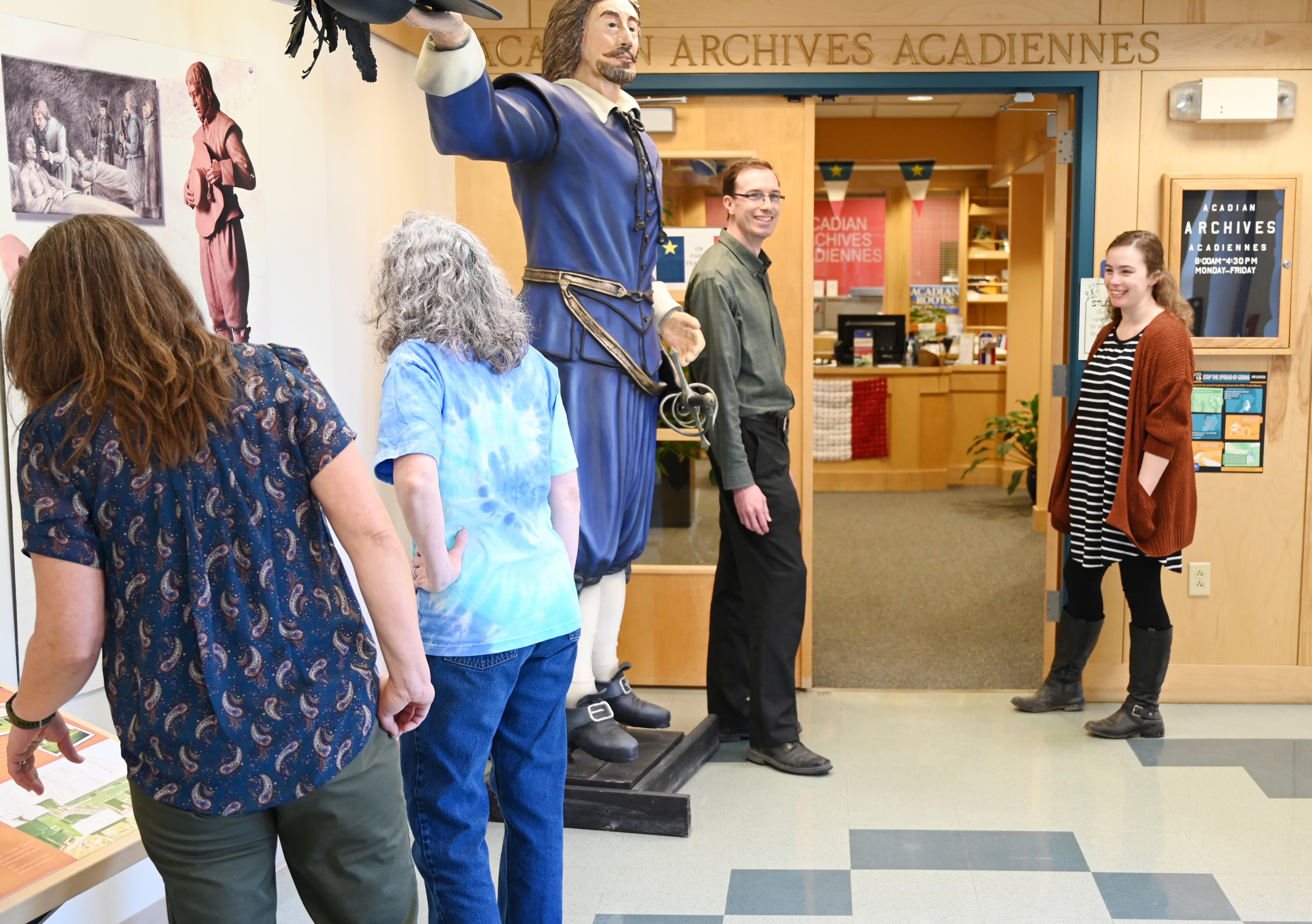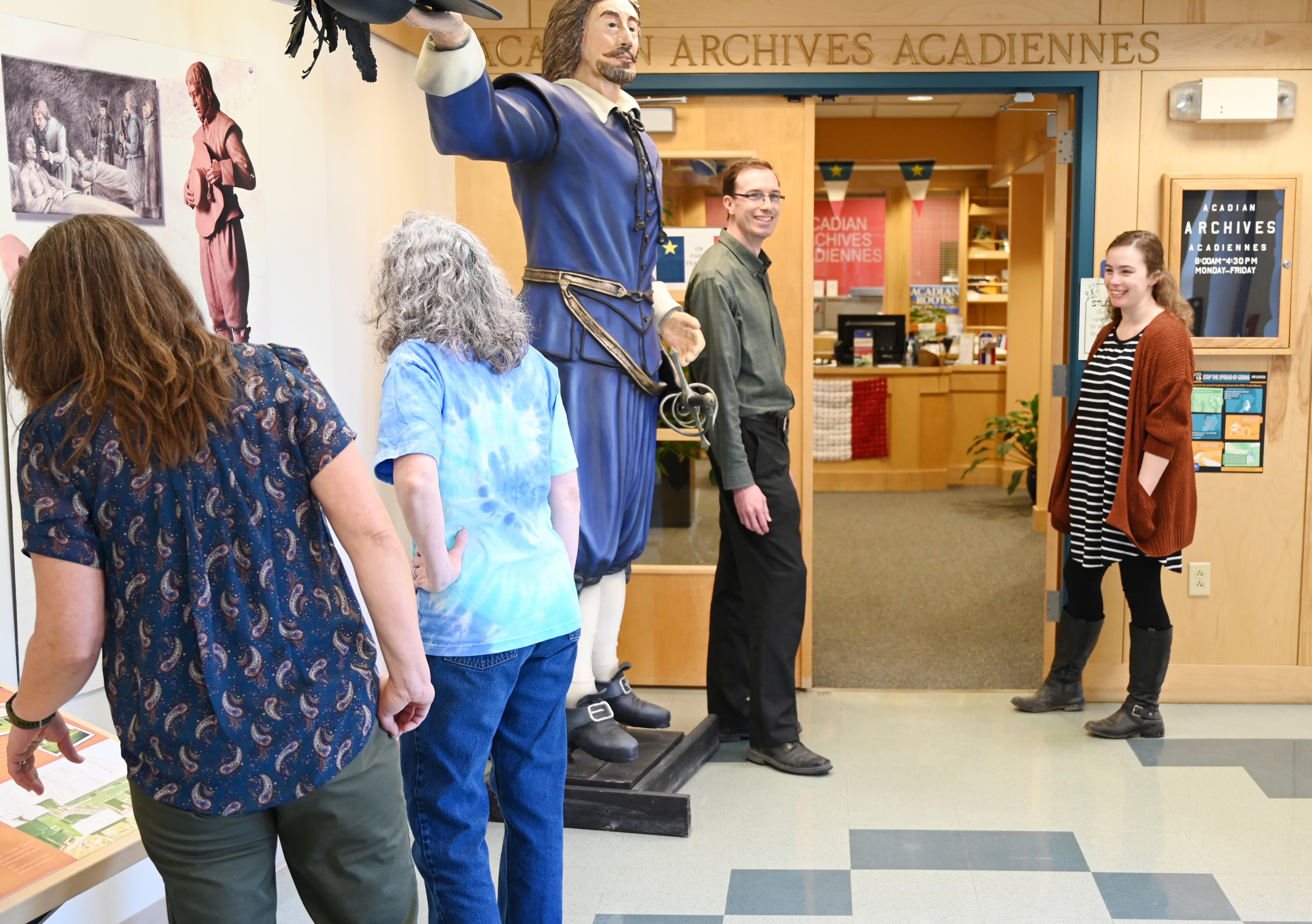 The Acadian Archives at the University of Maine at Fort Kent are the leading center for the ongoing study, preservation, celebration, and dissemination of the rich French heritage of the Upper St. John River Valley.
The Archives' vast collections are an essential starting point for visitors who are exploring their ancestry and the history of Acadians in the Canadian Maritimes, in northern Maine, and beyond. In addition, the center regularly hosts exhibits and cultural events, including book launches, lectures, performances, and educational activities for learners of all ages.
Archives staff are happy to assist all visitors by providing tours, information about the region and its culture, and guidance with archival and genealogical collections. Visitors also have access to a small boutique of books, audiovisual materials, maps, flags, pins, and other items for sale.