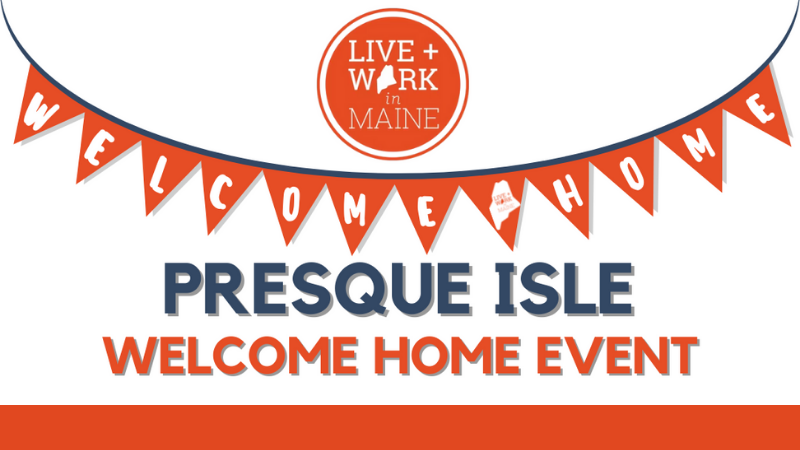 Have you recently moved back to The County or relocated here for work? Well, we can't wait to meet you!
You're invited to the Northeastland Hotel in downtown Presque Isle to get plugged in and meet some of the new faces AND some of the regulars who LOVE living here!
We want to give you a warm welcome and ensure you know why Aroostook County is a great place to Live+Work. We'll guarantee the refreshments will be great and you may even be so lucky to bring home a door prize...
Please RSVP & Invite Your Friends Here.
You Will Enjoy: Door Prizes Community Organizations Showcase Refreshments & Hors d'Oeuvres Cash Bar Networking Meeting Old Friends & New Neighbors!
Learn Here.
Thank you to our sponsors: Ignite PI The Northeastland Hotel Aroostook Partnership Momentum Aroostook Live+Work Maine Northern Maine Development Commission The City of Presque Isle, Maine CBG @ NMDC