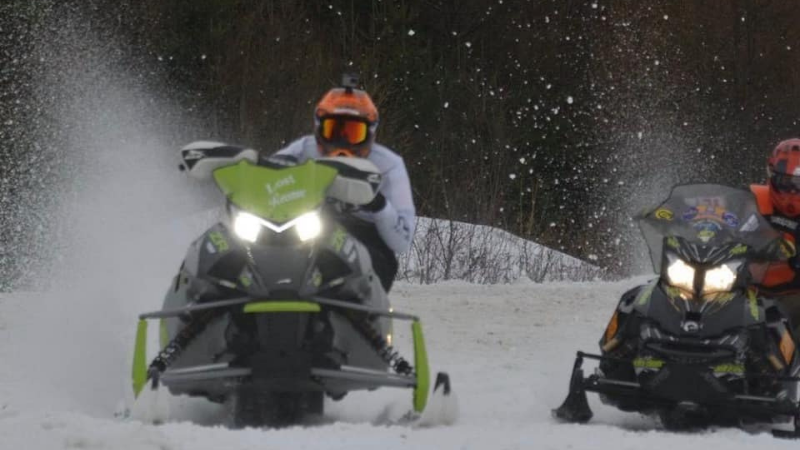 Last Chance Motorsports would like to openly invite all the snowmobile enthusiasts to attend the "Tame the Track" snowmobile races, in conjunction with Side by side racing throughout the steep and challenging course will test your manuevering skills in several different divisions of snowmobile racing. Vendors, concessions, and great crowds will make our event series a smashing success - see you soon!
Cash payouts will be awarded to all the regular classes. There will also be classes for 120cc stock & modified with trophies.
The projected NAPA Auto Parts racing divisions being offered for the upcoming Season Opener Cross Country Race, scheduled for January 15th in Patten, will be as follows:
Mission Trailers Juniors class
RA Paradis & Sons Construction Teens class
Casella Waste Systems Womens class
Micheal Savage & Sons Logging Veterans 45+
Pelletier Ford Sport Stock
Savage Line Amateur 600 Trail
Installations Unlimited 800 Trail
Varney Agency Semi Pro Improved
Savage Paint & Body Pro Open 100
Richardson's Hardware Kids 120 & 200
Additional race information will continue to be released, such as registration costs, schedules, track design, awards, rules and more.
Race Series Tour: January 15th, "Push the Limits" Cross Country Season Opener Race - Patten, Maine January 22nd, Adrenaline Rush Endurance Races - Rangely, Maine January 29th, "Line Em Up" Vintage, Trail & Kids Endurance Races - Lincoln, Maine February 5th, Chase the Checkers Vintage, Trail & Kids Endurance Races - Littleton, Maine February 19th, Drews Lake 122 Cross Country Race - New Limerick, Maine March 5th, Snoflake Showdown Classic Island Falls, Maine March 19th, Mega Meltdown Vintage, Trail & Kids Endurance Races - Caribou, Maine April 9th, King of the Mountain Hillclimb - Fort Kent, Maine
Thanks in you for your continued support. Looking forward to seeing all the race teams battling for the checkered flag. Need a map of the Aroostook County Snowmobile Trails? View it here.