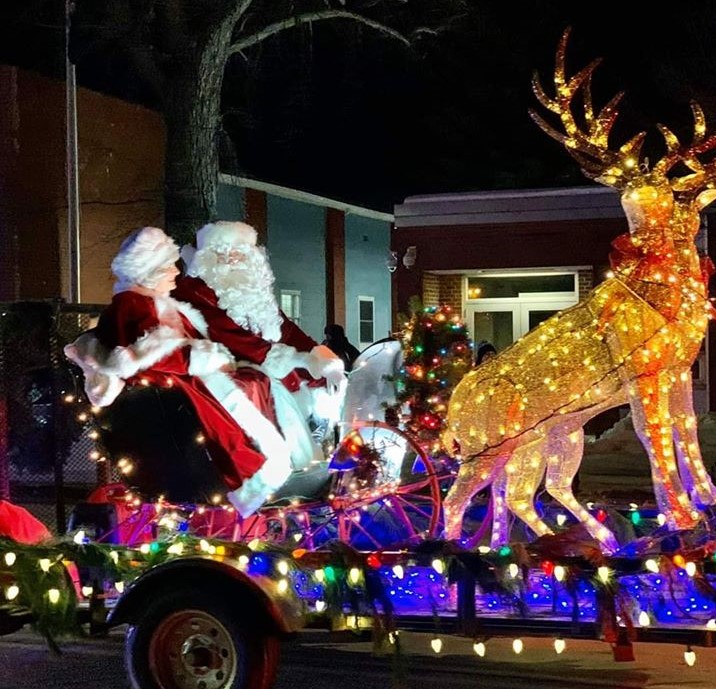 The Central Aroostook Chamber of Commerce will host the 34th Annual Holiday Light Parade on December 2, 2023.
It is traditionally held on the first Saturday in December each year. The parade begins at 6:00 PM.
Line-up will begin at 4:30 PM at the UMPI campus. The Chamber will uphold tradition and have the only Santa Claus on their float.
Please note; any extra Santa's will disqualify your entry. Candy may be given out by walkers.
Categories for judging include:
Parade Champion, Best Business, Best Non-Profit, Best Faith Based, Best General Float.
Please display a sign that clearly and boldly states the name of your business, organization or club on the DRIVER'S SIDE of your float.
Judging will take place as you pass the Reviewing Stand on Main Street.
We are looking for participants to add music to their floats for more festive fun.
We also ask that participants turn off their headlights during the parade please.
It is not necessary to have your entry completely planned before registering with the Chamber. Just inform us of your decision to enter so we may compile the Line-up.
There is no fee to enter.
Please remember to fill out the entry form and return it to: Central Aroostook Chamber of Commerce, 3 Houlton Road, Presque Isle Maine 04769. Fax (207) 764-1583 or email to: info@CentralAroostookChamber.com