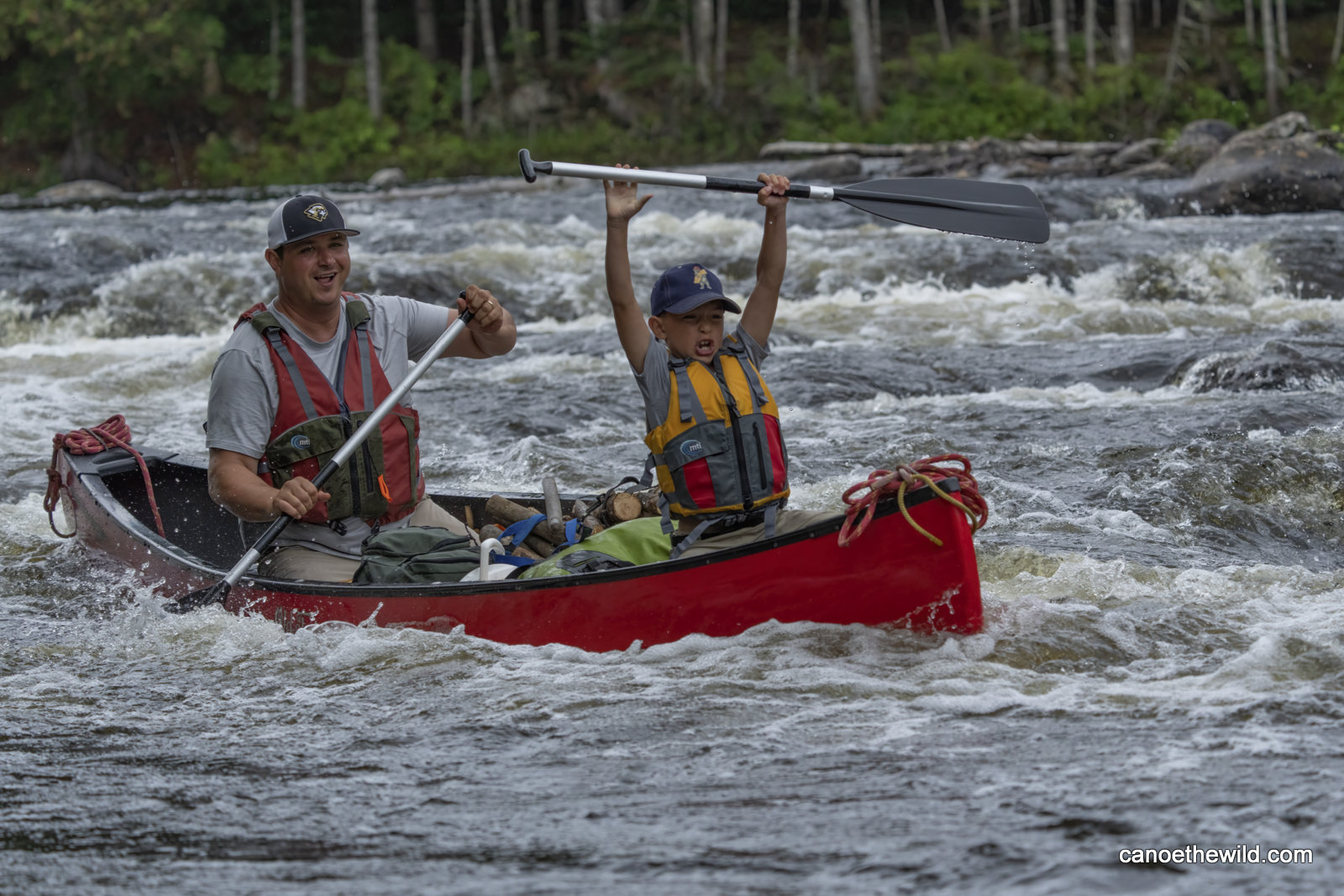 3 & 5 Day St Croix River Canoe Trips, 2023 Guided canoe trip with Canoe the Wild
Designated as a Canadian Heritage River, the St. Croix flows along the eastern Maine border with New Brunswick, offers great wilderness scenery, moderate whitewater, maintained wilderness campsites, fishing for small mouth Bass and the opportunity to spot Bald Eagles. The St. Croix River is dam controlled which means it is runnable all summer long. With miles of quick water and numerous easy class I rapids, it's easy to see why the St. Croix is one of Maine's best canoe trips.
No Experience Necessary: Our guided trips are well suited for families and groups of all ages with little or no experience, the St. Croix is a great river to learn basic paddling and camping skills. Campsites located on the river's edge are rustic with picnic tables, fire pit and an outbox. We camp in tents and cooking is done over an open fire. A more relaxed schedule allows time to swim, fish, read a book and enjoy quality time with friends and family. Note: Paddling Little Falls Rapid (class II) is optional, trip guides can make another run with your canoe if you are not comfortable with paddling it. The deal, save $25 each when at least 2 book this trip.
Trip Dates
July 17-21, 5 Days July 22-24, 3 days September 2-4, 3 days