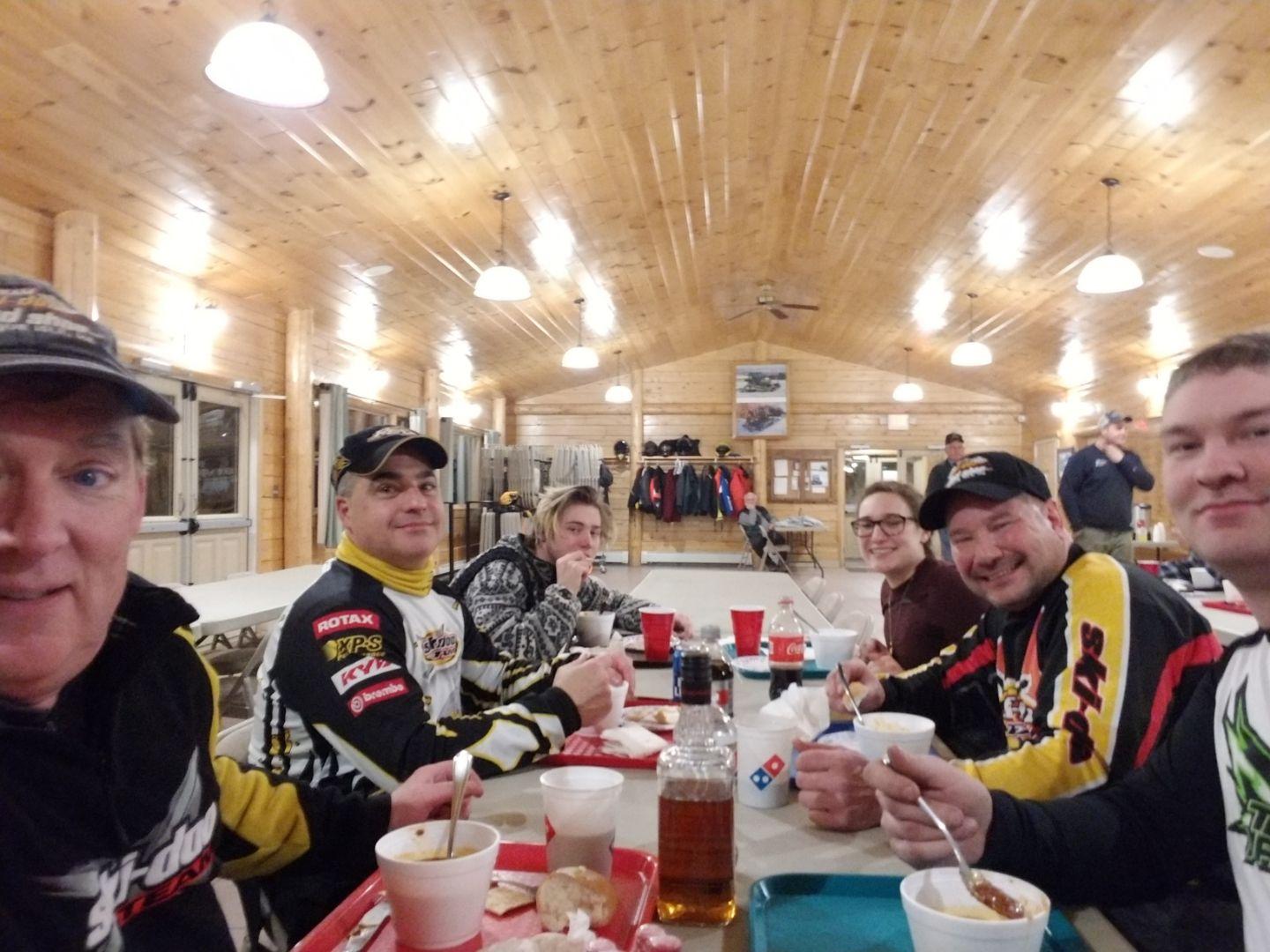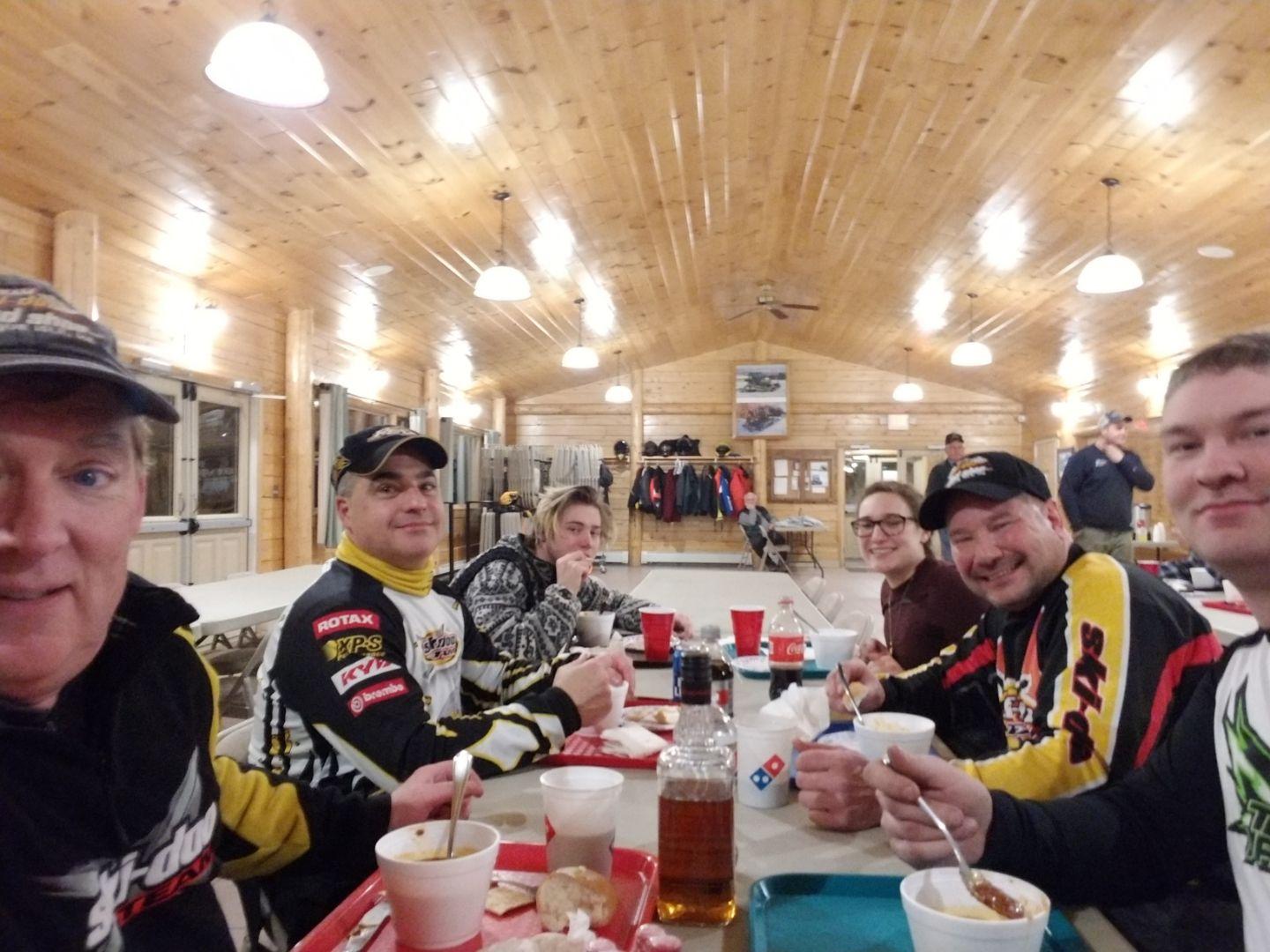 2019-01-24
The County's Hospitality Extends to the Snowmobile Trails
Guest blogger: Patricia Sutherland
Almost every community in Aroostook County has a local snowmobile club, and most of these clubs have a clubhouse for club meetings, fundraising events and great meals for members and the public.
These clubs form the backbone of snowmobiling in the County, taking great pride in keeping "their" trails well groomed to ensure safe and comfortable riding for all those winter enthusiasts who enjoy the sport. And those enthusiasts might hop on their machines from home and access a trail immediately for a few hours of riding, or they might drive hours from southern New England or even further to enjoy snowmobiling the county's 2300 miles of fabulous trails for days.
One aspect of winter snow sports are the amenities and events offered by the various clubs. An example - Saturday morning weekly breakfast at the southern Aroostook Meduxnekeg Ramblers in Littleton is a typical offering, open to the public and available early. Many clubs offer a stew night on various evenings throughout the week. A very popular event is the Friday evening Stew Night at the Presque Isle Snowmobile Club.
Every Friday night during the snowmobile riding season, the Club offers local civic and non-profit organizations the opportunity to prepare soups and stews and offer them for sale for $5 or $6 as a fundraiser. A number of local non-profit groups take advantage of the popular event and the chance to raise a few extra dollars for their group. The event is open to the public and is an easy and affordable Friday night dinner for families.
Recently the National Honor Society at Presque High School sponsored the Stew Night at the clubhouse. Students solicited their families to make a crock pot of soup or stew (probably Mom, maybe Dad, maybe even Grammy or the student), and some brought rolls or cookies/brownies.
Their meal, for $5, was a choice of a bowl of homemade stew or soup and a roll. Beverages were available as well as desserts. "We so appreciated the opportunity to provide a welcoming and easy Friday night family friendly meal and to make a few dollars for our organization," said a recent hostess at an event. "Many thanks to the club snowmobilers for providing this chance for us. And it was fun!"
At the Presque Isle club, if an organization is not scheduled on a Friday evening, club members provide the meal themselves, so local folks and visiting snowmobilers can depend on a Friday night stew night. A number of county snowmobile clubs sponsor scheduled meal events. Some are weekly; there may be monthly or as occasions allow. Be sure to check with your local club or with lodging hosts if you're a visitor. They will have the info. Welcome to our county hospitality!