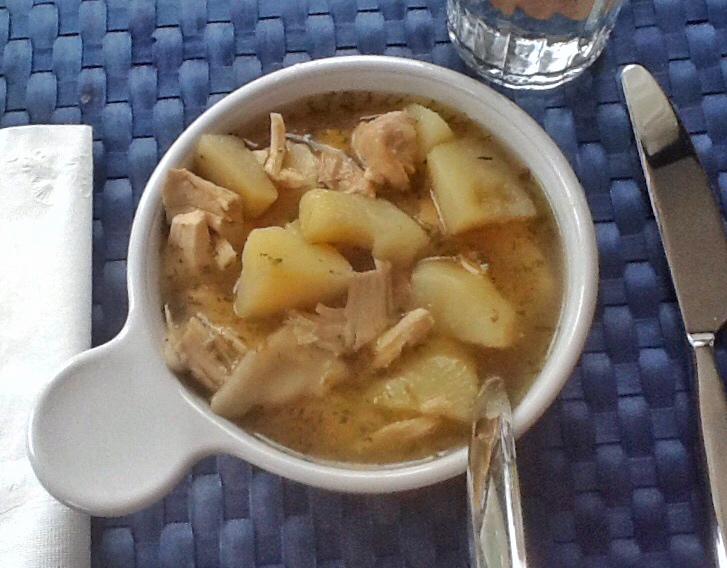 x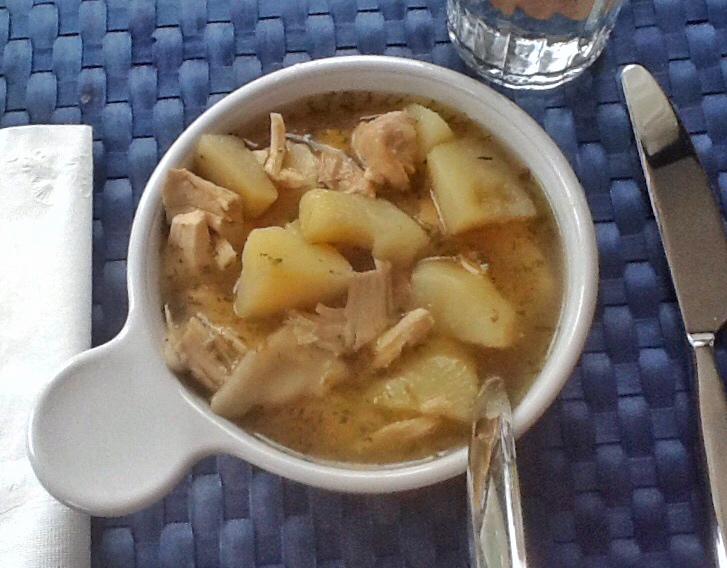 2018-01-25
Recipe: Traditional Acadian Stew
Guest Blogger: Patricia Sutherland
The tastiest cold weather treat you'll find in the St. John Valley is traditional Acadian chicken stew. The traditional stew was made with ingredients available to the homemaker: chicken and potatoes. And for those of us who grew up eating chicken stew our mothers made…nothing says comfort food any better.
Although you will find slight variations from whichever restaurant or diner you select, ("this is my memere's recipe, so it's the best!"), our favorite and traditional stew is as follows: moist chicken meat from gently poached chicken, well-flavored broth from the chicken, flat-rolled dumplings, hefty chunks of potatoes, and seasoned with sauriette (summer savory).
No Acadian home was ever without sauriette in the garden to be dried and used for seasoning the chicken stew.
And if you're lucky, your stew will be served with ployes, the traditional buckwheat Acadian bread.
Bonne Appetit!
Old-fashion Acadian Chicken Stew
3-4 lbs. chicken (small broiler or bone-in chicken breasts)
2 tsp salt
½ tsp whole peppercorns
1 large onion, cut into chunks
1 whole peeled carrot
1 whole celery stalk
1 bay leaf
1 – 1 ½ quart potatoes
1 quart commercial chicken stock
1-2 tsp summer savory (sauriette)
Place chicken in a heavy pot with enough cold water to cover by inch or two. Add all ingredients but potatoes, additional stock and summer savory. Bring to boil and then simmer, covered, for 1 ½ to 2 hours. When cooked, let the chicken cool slightly in the stock before straining.
Peel and cut potatoes into ¾ to 1 inch pieces, about a quart. Add an additional quart of chicken stock to the pot. Add 1 tsp summer savory, bring to boil and cook the potatoes and flat dumplings for 10 to 15 minutes. While potatoes are4 cooking, take the skin and bones from the chicken and discard, along with other cooked seasonings. Cut the meat across the grain as much as possible. Set aside.
Flat (rolled) dumplings are traditional. Cook with potatoes.
1 cup flour
½ tsp salt
enough cold water to make stiff
Knead on floured board, roll out about 1/8 inch thick, cut into 1 inch strips, then in squares and drop into the hot chicken stock with potatoes. Cover tightly. Cook 10 to 15 minutes.
Add chicken back to pot and adjust seasoning to your taste. You may add another tsp of summer savory and additional salt if desired.