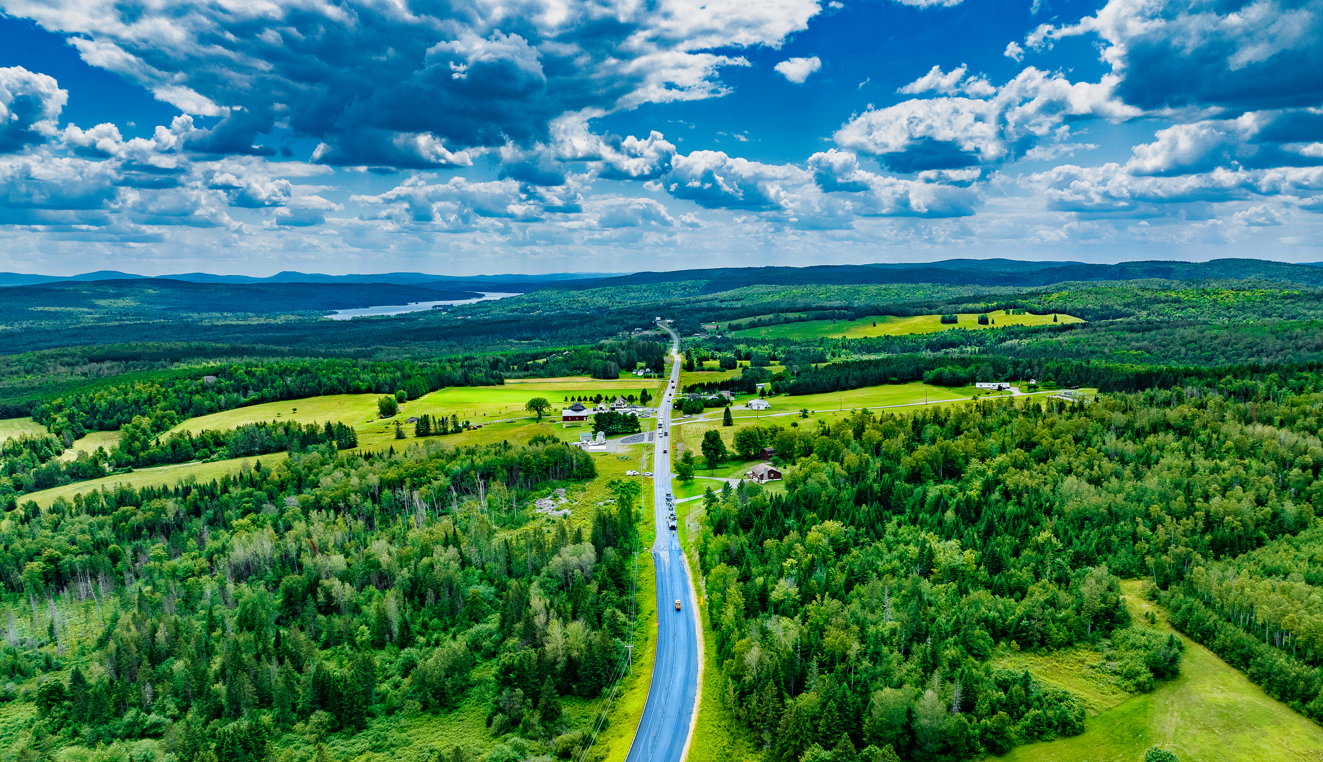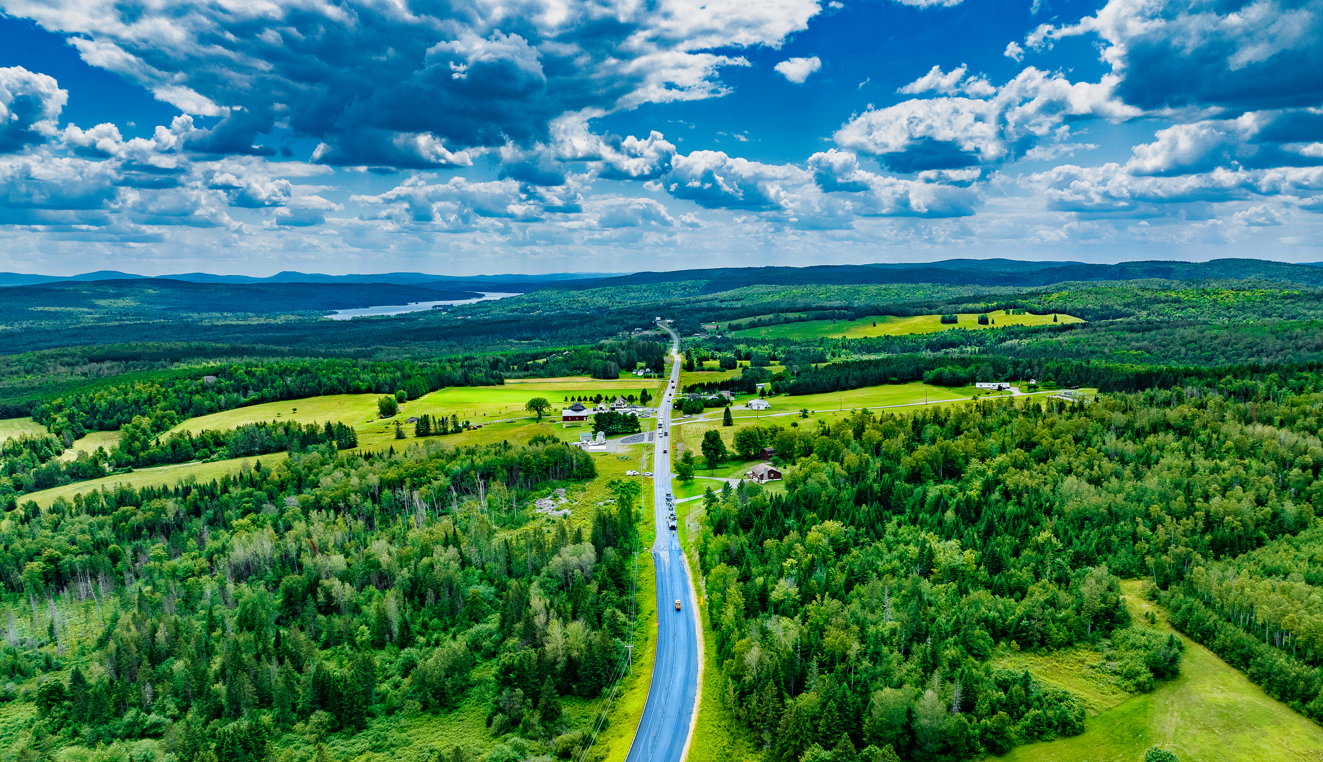 2023-01-06
Portage Lake & North Maine Woods
Photo By: John Mazo Aroostook Unmanned Aerial Services
If you want to go exploring off the beaten path, you should come to Portage Lake in Maine. The last stop on the St. John Valley/Fish River National Scenic Byway. Summer Residents and visitors flock to the lake for classic family fun on the water like waters skiing. Here you can explore some of the most pristine nature that Northern Maine has to offer and explore public access to private lands for camping, atving, boating, and hunting.
History
Rich in the history of the St. John Valley culture, Portage Lake was vital in the survival of the early Acadian and French-Canadian settlers. The surrounding fertile soil was the perfect spot for crops like oats, buckwheat, and potatoes. Visitors can see the vast wilderness surrounding the lake, critical for the logging industry. The Portage Lake Historical Society is a great place to see the tools used in this industry and to learn more.
Wildlife
The North Maine Woods provide a habitat for many animals from white-tail deer to bears. In fact, according to State of Maine records, Aroostook County is home to one of the highest concentrations of black bears in all of New England. Moose are also native to these parts; if you're lucky enough to see one, don't approach it! If you do happen upon a moose while adventuring in the Crown of Maine, keep your distance and enjoy watching it graze on vegetation along Portage Lake.
What is the North Maine Woods? The North Maine Woods is a region of over 3.5 million acres of top quality commercial forest land. Included within its boundaries are two of the most famous wild rivers of the Northeast - the St. John and the Allagash. North Maine Woods completely surrounds the Allagash Wilderness Waterway.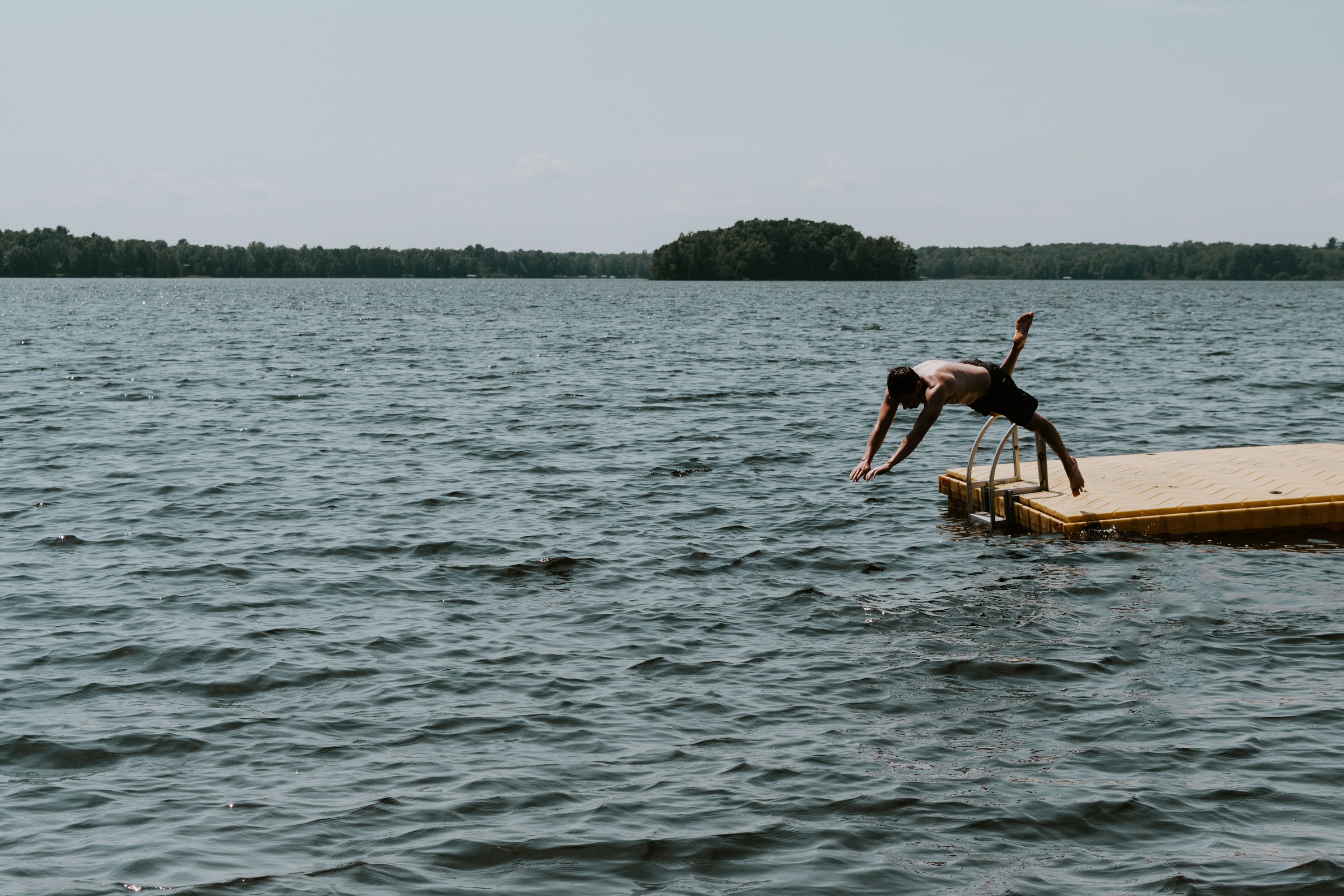 Recreation
There is an abundance of recreational activities to experience on Portage Lake. From fishing, camping, canoeing, and kayaking, easily accessible public boat launch, swimming at the public beach on West Road, and of course sightseeing! When the season is right, enjoy hunting, snowmobiling, nordic skiing, and legendary sporting camps. The public pavilion or Coffin's General Store is a safe place to park trailers for access to ATV/snowmobile trails.