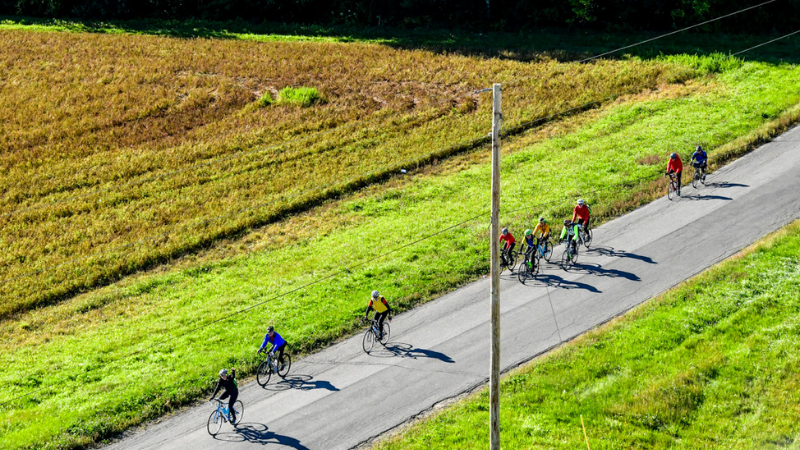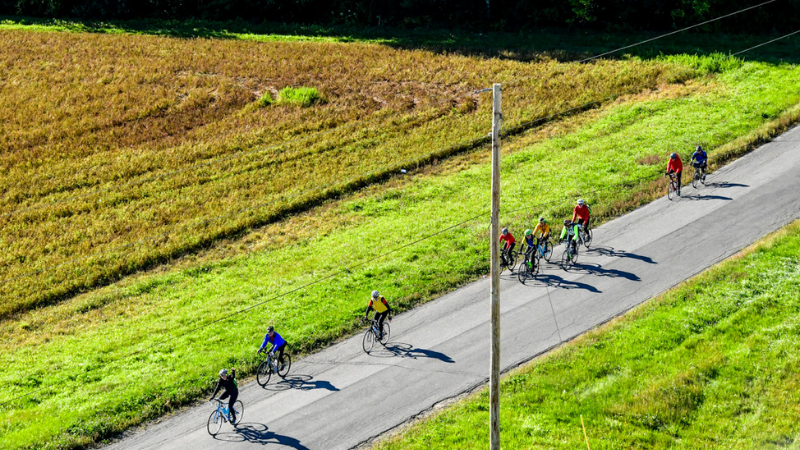 2021-06-22
Bike Trek to Aroostook County; Trek #6 Ludlow to Presque Isle, Maine
Total Distance 58.6 MI, 2,765 FT
This scenic ride will take you over a historic covered bridge and travel along the edge of Aroostook State Park. Then, continuing on U.S Bike Route 501, toward the bustling town of Houlton.
Houlton
This town has an abundance of activities and attractions. Fishing, ATV trails, and the biggest fireworks show north of Portland are just a few things to see and do in Houlton. The downtown/market square area has some great cuisine options and sweet little shops. The Riverfront Park and Gateway Bridge has a leisurely walk along the Meduxnekeag Riverside trails; there are numerous plaques with illustrations detailing local history. You can spot wildlife along the walk and three bronze kinetic wind sculptures.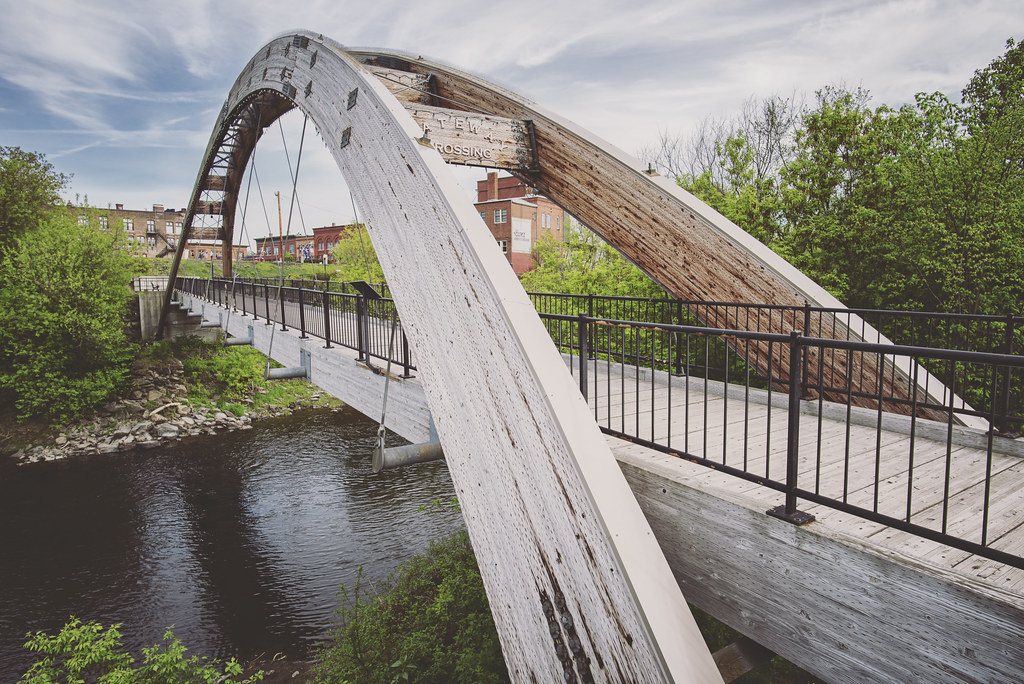 The Downunder Sports Pub has something for everyone on the menu and 20 Maine craft beer options to choose from. The menu includes wings, steaks, seafood, pizza, and more! In addition, there is seasonal outdoor seating and lots of fun arcade-style games, and a golf simulator.
Continue north to the Watson Settlement Covered Bridge. This 170 foot covered bridge looks like it came right out of a storybook. Built in 1911, the timber trusses of the Howe design have two spans and were built over the Meduxnekeag Stream. Riding your bike through the bridge is truly a unique experience.
For the remainder of your ride, you will be close to the Canadian border. Be on the lookout for wildlife like moose, white-tailed deer, black bears, and the red fox that all call Northern Maine home.
Presque Isle
Just after you pass the town of Bridgewater, there are scenic views of the vast wilderness, including a Big Rock Mountain. Presque Isle, the largest city in Aroostook County, has lots of hunting, fishing, hiking, mountain biking, and sightseeing!
Take a break from cycling and enjoy a guided river trip on the Aroostook River. The water flow is gentle for most of the time and runs right next to the city! Perception of Aroostook has experienced guides, shuttles, and all the gear you need to make your trip memorable and safe! For a more laid-back experience, Merchants on the Corner is a specialty gift shop with something unique around every corner.
Request a free visitor's guidebook and cultural map be mailed to you here!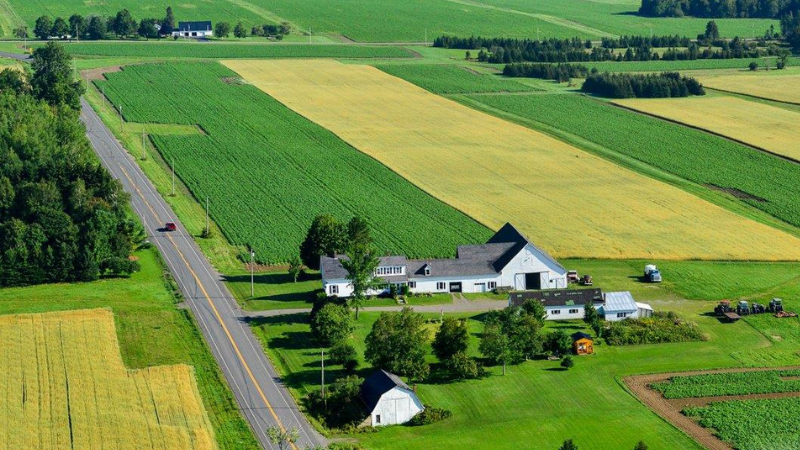 Let's talk about food! Presque Isle is home to some mouth-watering cuisine, and many make the trip to experience the food! A local favorite is the Irish Setter Pub. The laid-back atmosphere is a great way to end your day. The Irish-themed menu features classics like Shepherd's pie, corned beef & cabbage, fish & chips, and Celtic chicken. But, if you're craving something South of the border, Mainely Mexican is your spot! With signature cocktails, steak fajitas, and sesame beef tacos on the menu, how could you go wrong?
There are several overnight accommodations in Presque Isle with options like cabins, traditional hotels, and inns. However, to get the whole "Presque Isle" experience, consider a stay at the Northeastland Hotel, a boutique-style hotel rich with history, in the heart of Presque Isle.
On your way out of town, head to Teresa's Corner Cafe and Bakery for a stack of pancakes or sample something from the bakery.
Check out the next leg of USBR 501 from Presque Isle to Van Buren here! View all 38 cycling routes in Aroostook County here.