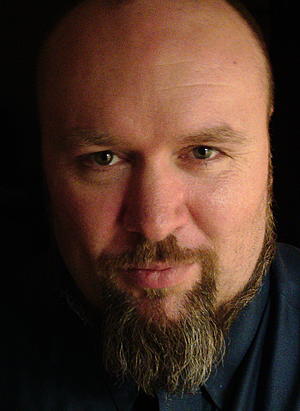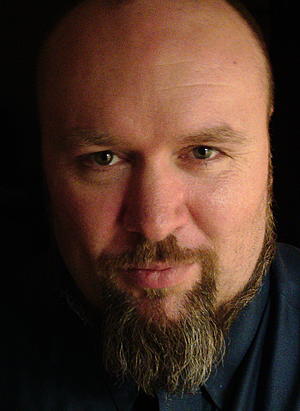 2020-05-22
Presque Isle resident starts web series on creativity in Maine
Making It North is a web series about people making and creating in Maine. It is the brainchild of and hosted by Anthony Dolan Scott. Anthony holds Master of Arts and Master of Fine Arts degrees and serves as the English and Fine Arts Department Chair at Maine School of Science and Mathematics, ranked the 2nd best high school in the nation. He is perhaps better known in Aroostook County as the lead singer of the popular local band, Star City Syndicate.
Scott developed the concept for the series during the early weeks of the "stay at home" order, wanting to provide a venue for creative people to share their projects and passions, and to encourage the general public to embrace their creative side. Despite the fear and anxiety that accompanies the pandemic, Scott was finding great satisfaction in his own creative pursuits, and wanted to encourage others to embrace their own senses of wonder and play--intrinsic in the creative process--as an effective coping mechanism. The first episode was filmed on April 20, 2020 with Chris Morton as the first guest. Chris is the owner of KMH Music on Main Street in Presque Isle and a well-known local musician. Since then, he has added several more episodes with musicians, writers, a tailor, a chef, and now the volunteers who work to restore and recreate County history. He records the episodes from a small studio in his home in Presque Isle.
In the most recent episode (episode 6), Scott focused on Presque Isle Historical Society's Maysville Museum, located at 165 Caribou Road. Scott said he chose the Museum as a wonderful example of the collaborative side of creativity, both in the combination of materials and methods, and in the actions and talents of many people--all coming together to create a single historical experience.
Watch the episode on the Maysville Museum with guests Craig Green and Kim Smith of Presque Isle Historical Society here.
For more episodes, viewers should go to https://www.youtube.com/user/piupcpastor
The Maysville Museum sits on a site that is historically significant having served simultaneously as the Maysville Town Hall, Maysville District School, and Maysville Grange. Presque Isle Historical Society purchased the property through donations in 2011, renovated the building and opened it as a museum on July of 2017. In November of 2017, the Society was presented with an Honor Award for the renovation from Maine Preservation. The museum, which is open to the public with no admission, will open for the 2020 season on Saturday, June 20 from 10:00 a.m. to 2:00 p.m. In commemoration of Maine's Bicentennial, samples of Maine's State Treat (whoopie pie) and Maine's State Soft Drink (Moxie) will be given out that day while supplies last. As part of the opening and the debut of a new exhibit on The Mighty Quill Pen, visitors will be able to make a quill pen from a feather and learn the proper way to write with a quill.
Presque Isle Historical Society, an all-volunteer 501c3 non-profit corporation, was founded in 1963. Its mission is to study, promote and preserve the history, culture, heritage and artifacts of Presque isle for present and future generations. For more information on the Society and its many programs and events, visit www.pihistory.org, call (207) 762-1151 or email pihistoricalsociety@hotmail.com.